The release of Windows 11 has brought numerous changes and improvements to the operating system, attracting the attention of users worldwide. However, one question that has arisen is whether Microsoft Office 2010, a widely used version of the popular productivity suite, can run on the new Windows 11. In this article, we will explore compatibility issues and address the question head-on.
Also see: Windows 11 Compatibility With Older Software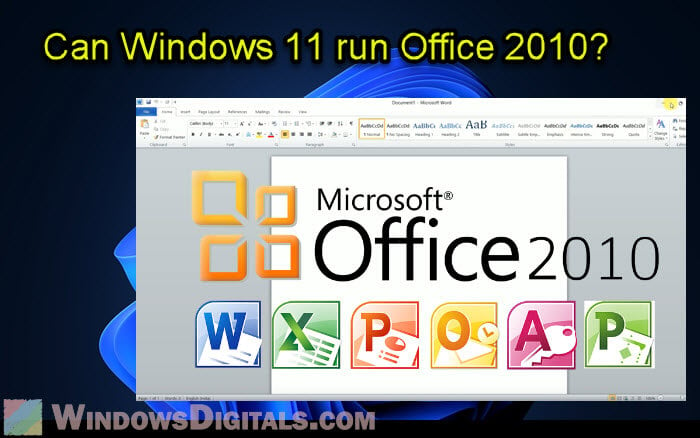 Background on Microsoft Office 2010
Microsoft Office 2010 is the twelfth version of Microsoft Office, released in June 2010. This version of the productivity suite introduced various new features and improvements, including the ribbon interface, increased file format support, and enhanced collaboration tools. It was a popular choice among users, and many continue to use it despite the release of newer versions.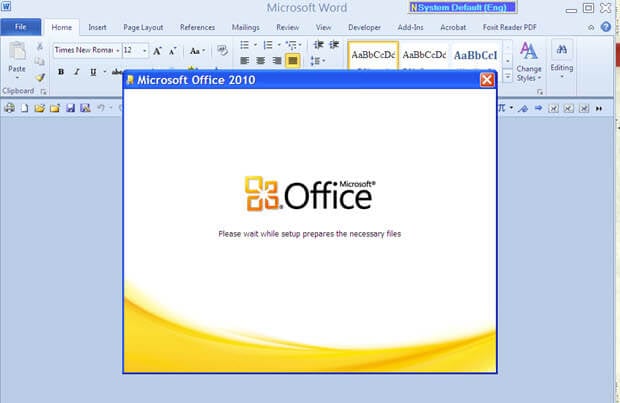 Introduction to Windows 11
Windows 11, Microsoft's latest operating system, was officially announced in June 2021 and released in October 2021. It brings a refreshed design, new features, and performance improvements, enticing users to upgrade. Some notable features include the redesigned Start menu, Snap layouts, virtual desktops, and support for running Android apps. Windows 11 aims to provide a seamless experience across devices, improving productivity and collaboration.
Recommended guide: How to Open XLSX or XLS File in Windows 11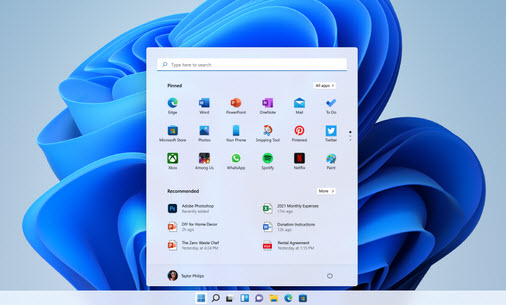 Can Office 2010 run smoothly on Windows 11?
With the release of Windows 11, Microsoft has updated its system requirements and compatibility guidelines for software. While Windows 11 is designed to support most applications that work on Windows 10, some older software may experience compatibility issues.
Microsoft Office 2010, being more than a decade old, raises concerns about compatibility with Windows 11. Officially, Microsoft has ended support for Office 2010 on October 13, 2020. This means that the company no longer provides updates, bug fixes, or security patches for the productivity suite. However, this does not necessarily imply that Office 2010 is entirely incompatible with Windows 11.
Users have reported mixed results when attempting to install and use Office 2010 on Windows 11. Some have managed to install the suite and run it without issues, while others have encountered difficulties. These discrepancies can be attributed to various factors, such as hardware and software configurations, and other system settings.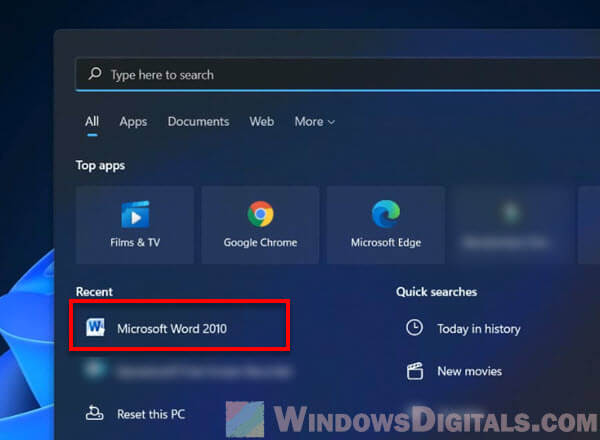 It is crucial to note that running Office 2010 on Windows 11 may expose your system to security vulnerabilities, as Microsoft no longer provides security updates. Additionally, you may experience reduced functionality or compatibility with other applications and services.
Useful tip: How to Convert CSV or TXT to Excel in Windows 11
Potential issues with Office 2010 on Windows 11
Even if you manage to install Office 2010 on Windows 11, you may encounter issues that can affect your overall experience. Some potential problems include:
Integration with other applications: Newer applications and services might not integrate well with Office 2010, limiting the interoperability and functionality of certain features.
File format compatibility: Office 2010 may not support the latest file formats introduced in newer versions of Microsoft Office, which could lead to problems when sharing documents or collaborating with others.
Limited support for high-resolution displays: Office 2010 was not designed with high-resolution displays in mind, which can result in blurry or improperly scaled text and graphics on modern devices.
Outdated features: Office 2010 lacks many features and enhancements available in newer versions, which can impact productivity and overall user experience.
Other resource: How to Open VCF File or Convert it to Excel in Windows 11
Alternatives to Microsoft Office 2010
If you are concerned about compatibility and security issues, it is worth considering alternatives to Office 2010. Some options include:
Microsoft 365 (formerly Office 365): This subscription-based service offers the latest version of Microsoft Office, ensuring compatibility with Windows 11 and regular updates. You can access Word, Excel, PowerPoint, and other applications on multiple devices.
Office 2021: Microsoft has released a standalone, non-subscription version of Office called Office 2021. It provides similar features to Microsoft 365 but with a one-time purchase.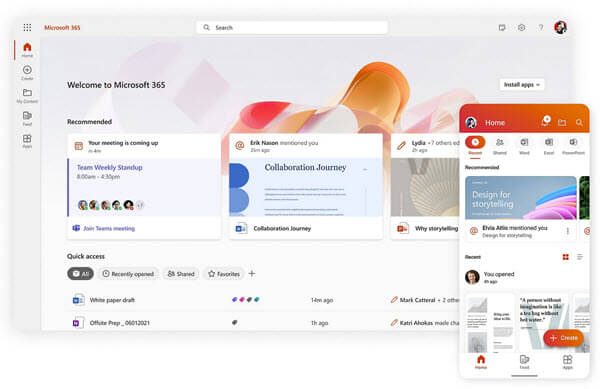 Free alternatives: There are several free alternatives to Microsoft Office that provide similar functionality and compatibility with Windows 11. Some popular options include:
LibreOffice: An open-source office suite with applications for word processing, spreadsheets, presentations, and more. LibreOffice offers robust compatibility with Microsoft Office file formats.
Apache OpenOffice: Another open-source office suite, Apache OpenOffice, provides a range of applications that closely resemble the functionality of Microsoft Office. It also supports Microsoft Office file formats.
Google Workspace: If you prefer a cloud-based solution, Google Workspace (formerly G Suite) offers a suite of productivity applications, including Google Docs, Sheets, and Slides, which are compatible with Microsoft Office file formats.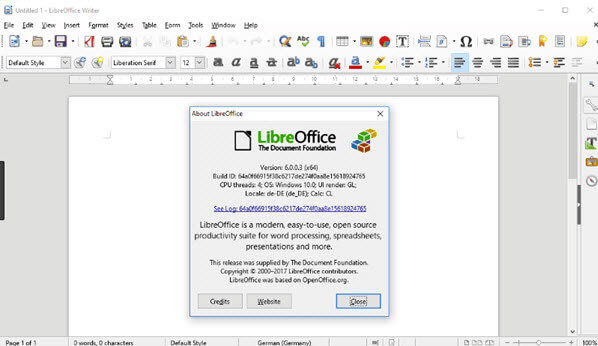 Final Thoughts
In conclusion, while it is possible that Microsoft Office 2010 might run on Windows 11 for some users, its compatibility is not guaranteed due to its age and lack of official support. Moreover, using Office 2010 on Windows 11 can expose your system to potential security risks, as it no longer receives updates or patches from Microsoft.
It is important to consider that technology evolves, and so do the requirements for software and hardware compatibility. By upgrading to a newer version of Microsoft Office or opting for alternative productivity suites, you can not only ensure compatibility with Windows 11 but also benefit from the latest features, enhanced security, and improved performance. Ultimately, choosing an up-to-date office solution will provide you with a more seamless and productive experience on the latest operating system.