About Us
Windowsdigitals.com is an independent tech magazine site that contains articles, tips, news, how-to guides, support, help and downloads about Windows 11 and Windows 10.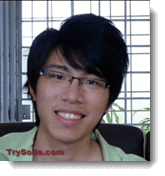 Content in this site is written by Nyau Wai Hoe – a software engineer graduated from Stafford-shire University who have been in the tech support industry for over 12 years, working very closely with Microsoft Windows operating system.
If you have a question, feel free to contact me via alvintrading321 [at] gmail [dot] com.
Click here to follow us on Facebook, Twitter or other social networks.
Our primary aim is to publish articles and guides that can help people solve their PC problems and catch up with technology trends.
All the information and tips offered on this website is provided on 'as-is' basis, without any warranties. The author(s) or the site owner Nyau Wai Hoe, will not be liable for any special, incidental, consequential, or indirect damages due to loss of data or any other reason.
Before you try any suggestions which are being offered for free, by this website, it is recommended that you back up all your data as well as your Registry and create a system restore point first. All use is completely at your own risk. 
Microsoft, Windows, Windows logo, Internet Explorer, Internet Explorer logo are trademarks of the Microsoft group of companies.
All product names, logos, copyrights, and trademarks mentioned are acknowledged as the registered intellectual property of their respective owners.
This site is not in any way affiliated with, nor has it been authorized, sponsored, or otherwise approved by, Microsoft Corporation.
If you believe that any copyright infringement exists on this Website, rest assured it has been caused inadvertently. Please send us an email along with the details via alvintrading321 [at] gmail [dot] com. It would be dealt with, utmost attention and the matter addressed to promptly.
Other terms and policies:
www.windowsdigitals.com Disclaimer