XLSX and XLS files are spreadsheet files created by Microsoft Excel or exported by other spreadsheet programs. In Windows 11, there isn't any spreadsheet program installed by default. You will have to install one yourself if you want to view or edit an XLSX or XLS spreadsheet file. This article shows several free solutions to open a spreadsheet file in Windows 11.
You can open XLSX and XLS file if you have Microsoft Excel installed. Microsoft Excel is part of Microsoft Office 365 which requires a subscription. However, you can also use other spreadsheet program to open and edit a XLSX or XLS spreadsheet file. Some of these programs are free to use.
Open and edit XLSX or XLS file in Windows 11
Listed below are several free alternatives to Microsoft Excel for opening spreadsheet files in Windows 11.
LibreOffice
LibreOffice is a powerful, free and open-source office productivity software suite, similar to Microsoft Office, but is totally free to use. It is likely the most widely used office software suite other than Microsoft Office.
LibreOffice supports most of Microsoft Office's file formats including spreadsheet formats such as XLSX and XLS. You can easily open, edit or create XLSX or XLS file using LibreOffice.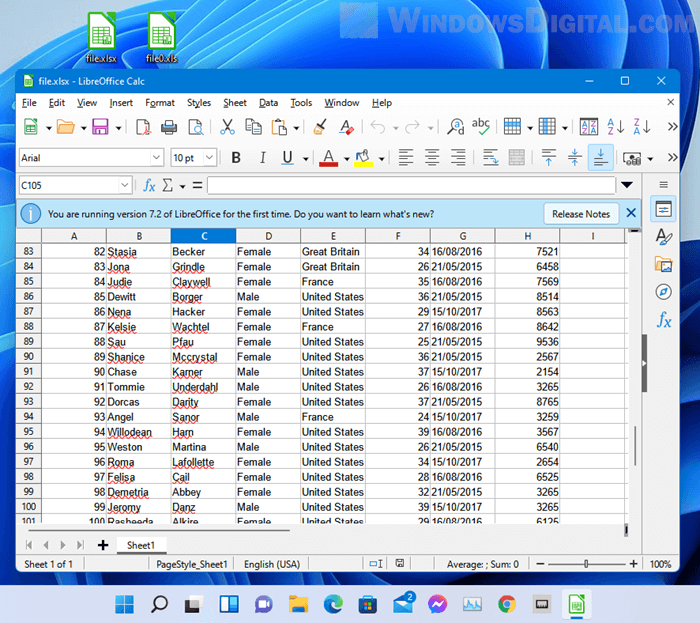 Neat Office
The easiest to obtain alternative to Microsoft Office is Neat Office, which can be installed directly from Microsoft Store. You don't need to visit any website or sign up for any account to download or use the software. You can simply get it from Microsoft Store on your PC and use it right away.
Neat Office is capable of opening and editing Excel (including XLSX and XLS file formats), Word, PowerPoint, PDF, and a wide variety of other file formats. However, Neat Office is not entirely free. It has a full version which you can purchase to unlock its premium features. For ordinary users, the free version should be sufficient.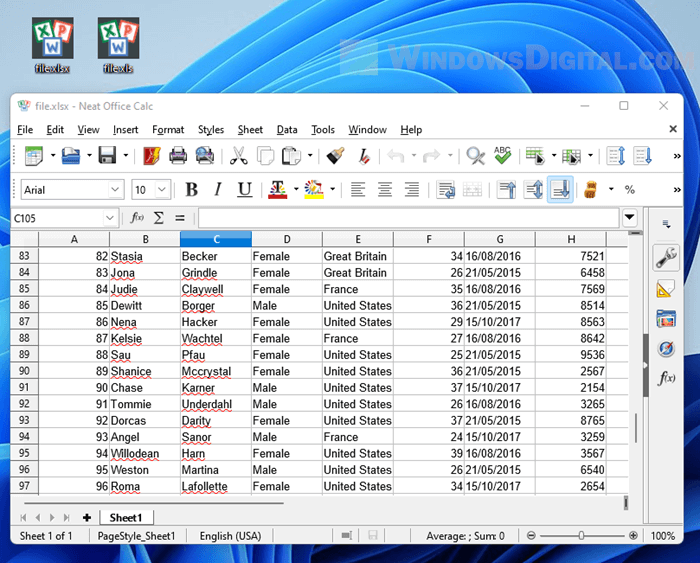 To install Neat Office on Windows 11, first open Microsoft Store via Start or the taskbar.
In Microsoft Store, search for and select Neat Office. Click on the Get button to install the free office software.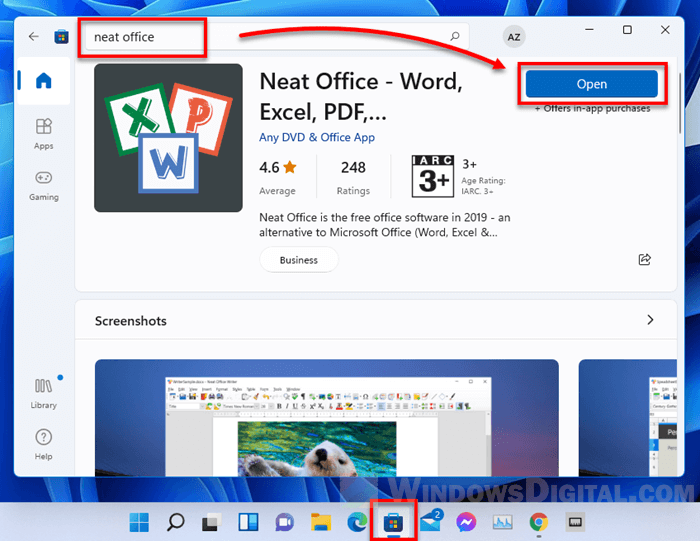 Once installed, Windows will automatically set it as the default software to open any supported spreadsheet file. You can just double-click to open your XLSX or XLS file. The file will be opened in Neat Office.
Alternatively, you can run Neat office first, and then drag and drop your XLSX or XLS file onto the software to open it.
Google Sheets
If you prefer not to install anything on your PC, you can open XLSX or XLS spreadsheet files directly on Google Sheets web app via a web browser (preferably Google Chrome). Here's how to open XLS or XLSX file online using Google Sheets.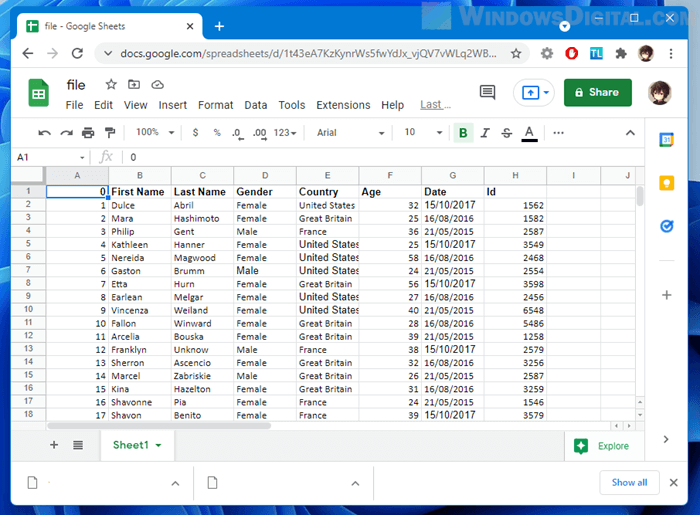 First, go to https://docs.google.com/spreadsheets/ and sign in to your Google Account if you are not already signed in.
Next, select Blank under "Start a new spreadsheet".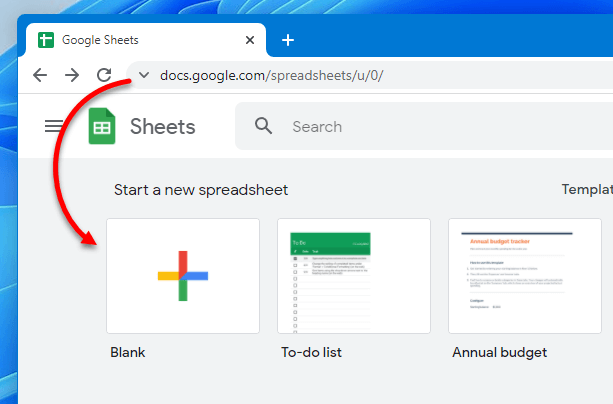 To open your local XLSX or XLS file, click on File > Open in the new spreadsheet page.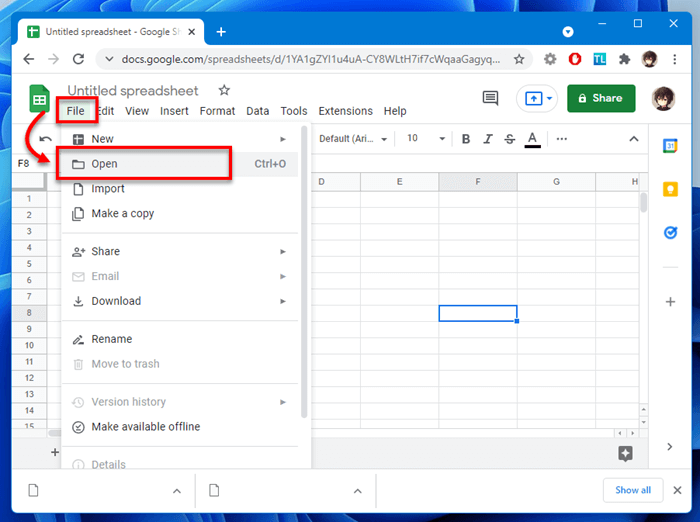 In the "Open a file" pop up, select Upload. Then, you can either drag and drop your XLS or XLSX file onto the window where it says "Drop a file here", or you can click on "Select a file from your device" and manually browse to your spreadsheet file.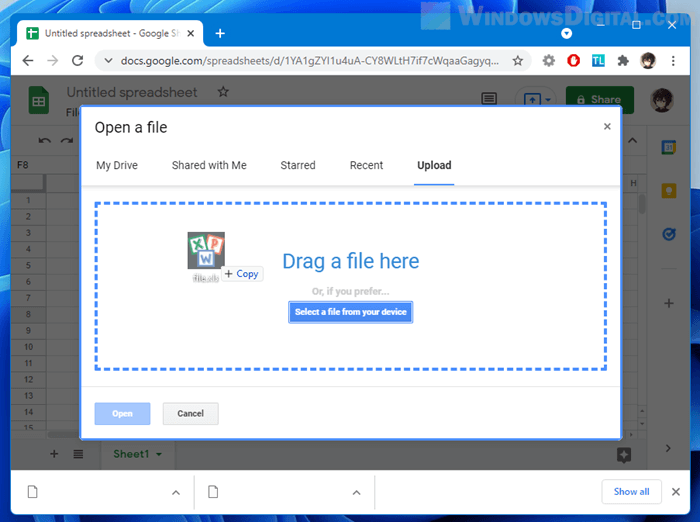 Once you've done editing your spreadsheet file, you can download it back to your local PC by selecting File > Download > select a file format for export.