For a high-quality and customizable media playback experience, combining Media Player Classic – Home Cinema (MPC-HC) and MadVR is an excellent choice. However, the installation and setup process requires a series of careful steps. This comprehensive guide will take you through each stage, providing detailed instructions on how to install, configure, and optimize both MadVR and MPC-HC on your Windows 11/10 system.
Also see: How to Add Subtitles to Video in Windows 11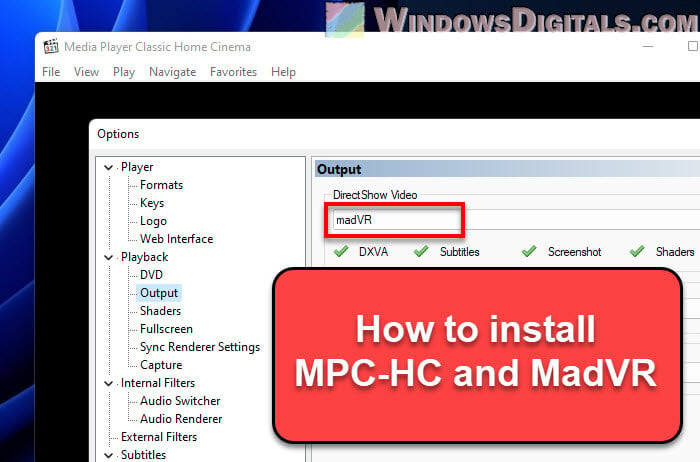 What is MPC-HC and MadVR?
MPC-HC (Media Player Classic – Home Cinema) and MadVR (Madshi Video Renderer) are two key software components for achieving an exceptional multimedia playback experience on Windows systems. Each brings a unique set of features to the table, enhancing the quality and flexibility of media playback.
MPC-HC is an open-source media player that is light on system resources but heavy on capabilities. Known for its broad support for a wide array of audio and video formats, it can handle almost any media file you throw at it. This includes common formats like MP4, AVI, MKV, and FLV, as well as less common ones, all the way up to high-quality formats such as FLAC for audio and HEVC for video. In addition to its file compatibility, MPC-HC offers advanced features like subtitle support, pan-and-scan, and customizable hotkeys.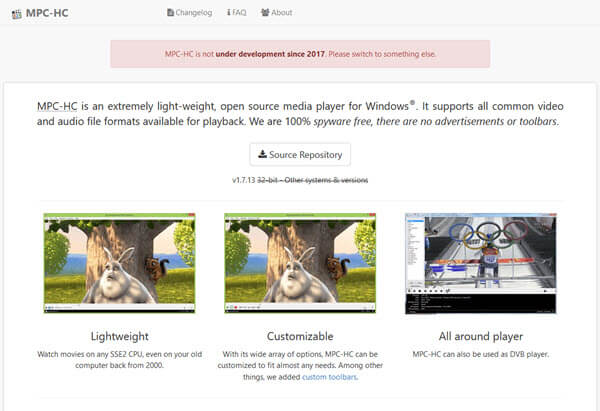 MPC-HC was designed to provide a simple but powerful interface, easy for beginners to use while offering the flexibility that experienced users appreciate. However, it's important to note that official development for MPC-HC ceased in 2017. Despite this, the software remains reliable and widely used. Its open-source nature has allowed community-led forks to continue enhancing it, ensuring its compatibility with the latest Windows systems and meeting evolving user needs.
MadVR, on the other hand, is a DirectShow video renderer that integrates with media players like MPC-HC. It stands out for its advanced rendering algorithms and its ability to deliver superior image quality. MadVR can handle high-quality upscaling (for lower-resolution content to be displayed on higher-resolution screens) and downscaling (for displaying high-resolution content on lower-resolution screens) better than most of its counterparts.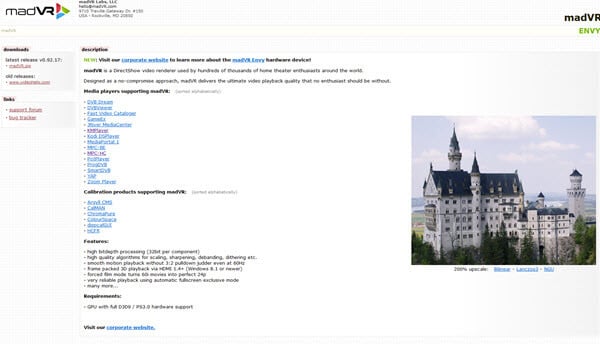 MadVR's algorithms optimize every aspect of the image processing chain, from chroma upscaling, image downscaling, image upscaling, and more. The result is a noticeably improved image quality, with more detail, less noise, and more accurate colors. Furthermore, MadVR supports high dynamic range (HDR) content, allowing you to take full advantage of HDR-capable displays.
Useful tip: How to Cut Video Using VLC in Windows 11
MPC-HC and MadVR setup guide
Step 1: Download the necessary software
The first step involves downloading the software:
MPC-HC: Head to the official MPC-HC GitHub repository and download the latest version. The file will be in .exe format which makes the installation process straightforward.

https://github.com/clsid2/mpc-hc/releases

MadVR: Visit the official MadVR website and download the latest version. MadVR will be downloaded as a .zip file which you'll need to extract later.

https://madvr.com/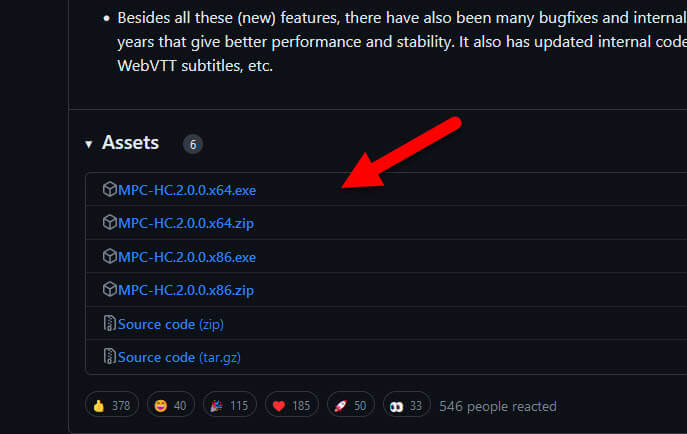 Step 2: Install MPC-HC
Once you've downloaded MPC-HC:
Locate the .exe file in your Downloads folder.
Double click to open the installer. You'll be guided through the setup process.
Keep the default settings for a smooth installation process. Remember to accept the terms and conditions, then click on Install.
Once the installation completes, click Finish.
Handy guide: Convert SRT to 3D Subtitles and Add them to 3D Movies
Step 3: Install MadVR
After downloading MadVR:
Navigate to your Downloads folder and find the .zip file for MadVR. Right-click the file and choose 'Extract All…'.
Once the file is extracted, open the madvr folder.
Right-click the install.bat file and select "Run as administrator". You might be asked for permission by Windows User Account Control. Click 'Yes' to proceed.
A command prompt window will briefly appear and then close, indicating that MadVR has been successfully installed.
Step 4: Set MadVR as the default renderer in MPC-HC
With both pieces of software installed, the next step is to set MadVR as the default renderer in MPC-HC:
Open MPC-HC.
Navigate to the menu bar, click on View, then select Options.
In the options window, find Playback in the left-hand panel and expand it by clicking on the arrow next to it. Select Output.
In the right-hand panel, find the DirectShow Video dropdown menu. Click it and select madVR.
Click Apply, then OK.
Related resource: How to Play VOB Files on Windows 11
Testing your installation
To verify the successful installation, play a video file in MPC-HC:
Right-click on the video and select Filters.
You should see madVR listed. This confirms that MPC-HC is using MadVR as its renderer.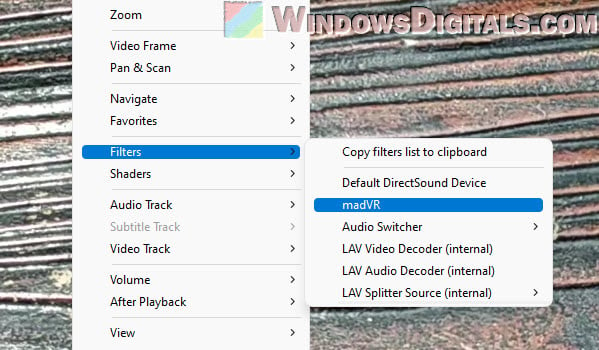 And that's it! You have now successfully installed MPC-HC and MadVR on your Windows 10/11 system. The setup provides an elevated media viewing experience with high image quality and customization.
However, be aware that MadVR can be quite resource-intensive. So, if you experience stuttering or lag during playback, you may need to adjust MadVR settings or consider a hardware upgrade for an optimal experience.
Configuring MadVR in MPC-HC
Once the installation is complete, there are several settings in MadVR that you can adjust for optimal performance. To open the MadVR configuration panel, right-click on a playing video, select Filters > madVR and click Edit Settings. Here are some basic settings you might want to configure:
Rendering Settings: Navigate to rendering > general settings. Enable use Direct3D 11 for presentation to reduce video tearing.
Scaling Algorithms: MadVR offers various options for upscaling and downscaling under the scaling algorithms section. A recommended starting point could be Lanczos (3 taps) for chroma upscaling and image downscaling, and Bicubic60 for image upscaling. Remember, the higher-quality algorithms will demand more from your hardware.
HDR: If you're watching HDR content and your display supports HDR, go to devices > hdr to adjust HDR output.
Feel free to experiment with these settings according to your system capabilities and viewing preferences.
Final thoughts
In conclusion, MadVR and MPC-HC, when set up correctly, offer a superior media playback experience. The process might seem a bit technical, but with careful steps, you can greatly enhance your viewing experience. Don't hesitate to dive into the settings and adjust them according to your liking.