Extracting SRT subtitles from an MKV file can be a challenging task if you don't have the right tools at hand. MKV, which stands for Matroska Video, is a versatile multimedia container format that can incorporate audio, video, and subtitle tracks in a single file. These subtitles can be in various formats, with SRT (SubRip Text) being one of the most common due to its simplicity and widespread compatibility. However, they could also be in ASS (Advanced SubStation Alpha), SSA (SubStation Alpha), or VobSub formats.
This article will guide you through a step-by-step process of extracting SRT subtitles from MKV files using MKVToolNix, an excellent free and open-source utility specifically designed for handling MKV files. This extraction process can be useful for various purposes, such as editing or translating the subtitles, repurposing them for a different video, or using them for accessibility purposes such as creating transcripts for the hearing impaired.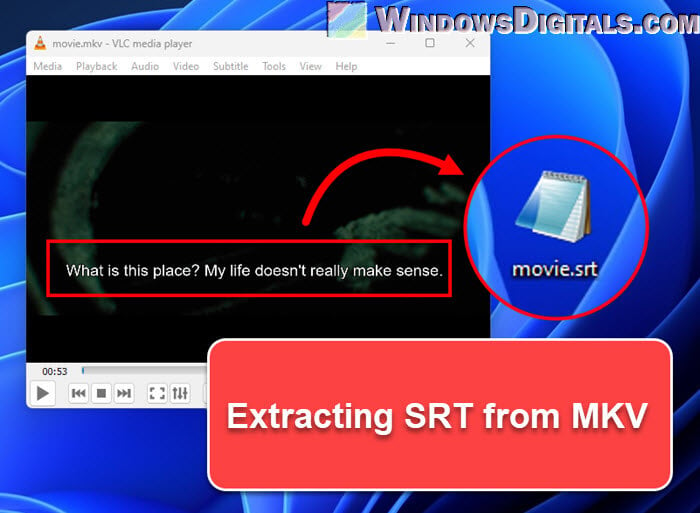 Why extracting subtitles from MKV?
There are several reasons you might want to extract subtitles from an MKV file:
Translation: If you're fluent in multiple languages, you might want to translate the subtitles to make the video content accessible to a wider audience.
Accessibility: Subtitles make video content more accessible to people with hearing impairments or those who prefer reading along with the video for better understanding.
Editing: If you notice errors or inconsistencies in the subtitles, extracting them is the first step towards editing and improving them.
Conversion: You may want to convert the subtitles into a different format that is better suited for your needs. To do so, you first need to extract them from the video file.
Also see: How to Download Subtitles in VLC on Windows 11
Why can't I extract the SRT subtitles from some MKV videos?
While the MKV format is quite versatile and supports multiple subtitle tracks, you might come across some videos from which you can't extract subtitles. This usually happens when the subtitles are hard-coded or "burned" into the video.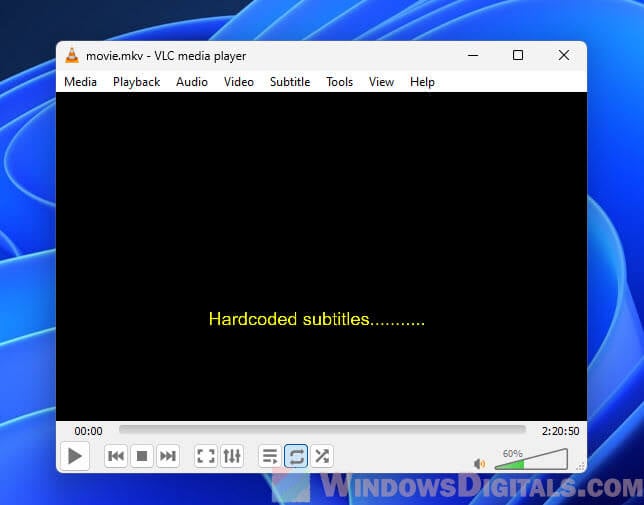 Hard-coded subtitles are not a separate text track but are instead embedded into the video frames themselves. This means they're part of the video data and cannot be individually removed or extracted. They're used when the creators want the subtitles to be a permanent part of the video, like in the case of foreign language films.
In contrast, soft subtitles are stored as a separate track within the video file. These can be toggled on and off according to the viewer's preference and can be easily extracted using tools like MKVToolNix and gMKVExtractGUI.
Useful tip: How to Move Subtitles in VLC Player
Extracting SRT from MKV using MKVToolNix and gMKVExtractGUI
Here is a step-by-step guide on how to extract SRT subtitles from an MKV file using MKVToolNix and gMKVExtractGUI:
Prerequisites
To extract SRT subtitles from an MKV file, you need to install the following software:
MKVToolNix: A set of tools to create, alter, and inspect Matroska files.
gMKVExtractGUI: A graphical user interface for the MKVToolNix command line tool 'mkvextract', which makes the process easier for non-technical users.
Related resource: Convert SRT to 3D Subtitles and Add them to 3D Movies
Installation and setup
Download MKVToolNix: You can download it from the official site at https://mkvtoolnix.download/. Choose the version suitable for your operating system, install it, and note down the folder location where it is installed.
Download gMKVExtractGUI: You can download the latest version from https://sourceforge.net/projects/gmkvextractgui/. After downloading, extract or copy the contents of the gMKVExtractGUI zip file into the MKVToolNix folder.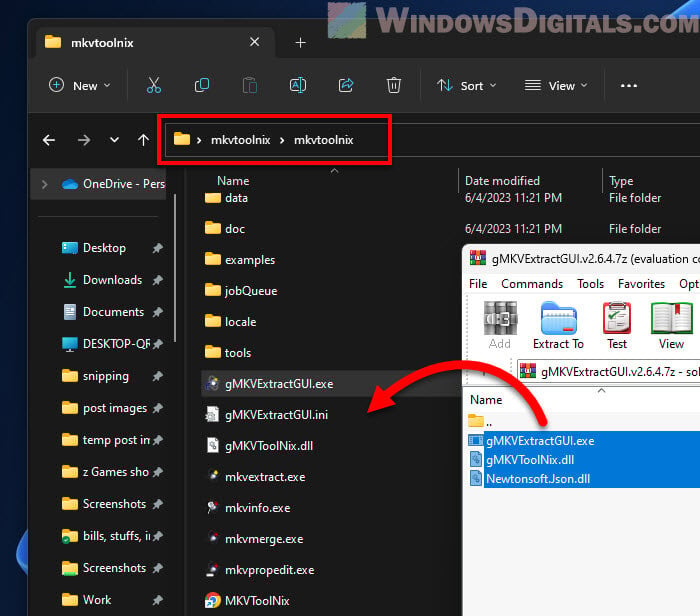 Extracting the subtitles
Launch the gMKVExtractGUI.exe.
Drag and drop the MKV video file from which you wish to extract subtitles into the "Input Files" field.
You will see a list of tracks available in the "Input Files" section. This list includes video, audio, and subtitle tracks. Select the subtitle track you wish to extract. Subtitles will usually be denoted with 'S_HDMV/PGS' or 'S_TEXT/UTF8' (the latter is typically the SRT format).
Select an output directory. This is the location where the extracted subtitle files will be saved. You can tick the "Use Source" checkbox option if you want to extract the subtitles to the same location where the MKV file is currently located.
You can configure other options if you wish to, though the defaults should work fine for most users.
Finally, click on "Extract". The process will take a few moments, after which the subtitles will be extracted to your chosen directory. If you selected an SRT track, the extracted file will be in .srt format.
After the extraction process is complete, you will find the SRT subtitle file in the specified output directory. This SRT file can be opened with any text editor, allowing you to view, edit, or translate the subtitles as needed.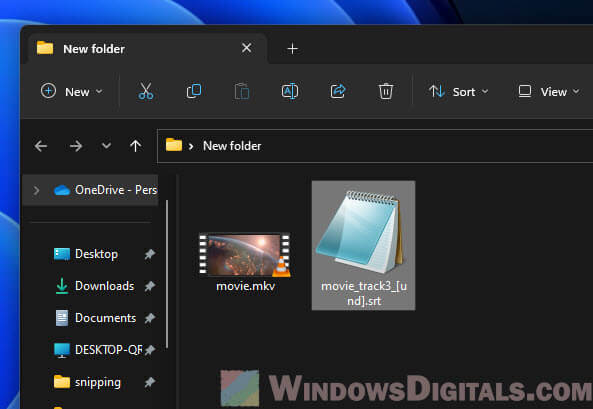 Final thoughts
The process of extracting subtitles from an MKV file, while seeming a bit complex, is straightforward with the right tools. MKVToolNix and gMKVExtractGUI make it easy to pull subtitles from your MKV videos, whether for translation, editing, or conversion purposes. While this guide focuses on SRT subtitles and MKV videos, the principles and processes can be applied to other subtitle and video formats.