This issue is about when you click on the Clean up System Files button in the Disk Cleanup utility in Windows 11 or Windows 10, the tool gets stuck on a specific process called Calculating Mixed Reality, and eventually crash itself as if it was never opened. Here's what you can do to fix the Disk Cleanup stuck problem in Windows 11 or 10.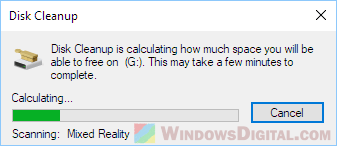 Use the Storage Sense instead
For a quick solution, we recommend using Storage Sense (a built-in tool in Windows 11 and 10) to clean up your disks, instead of trying to fix the old Disk Cleanup tool. Storage sense is the new Disk Cleanup replacement in modern Windows. In fact, Microsoft will soon remove the old Disk Cleanup tool to push people into using the new Storage Sense app.
Storage Sense is accessible from the Settings app in Windows. You can access to it by first going the start menu, search for and open Settings app. In the Windows Settings window, select System. In the left pane, select Storage to access to the Storage Sense app.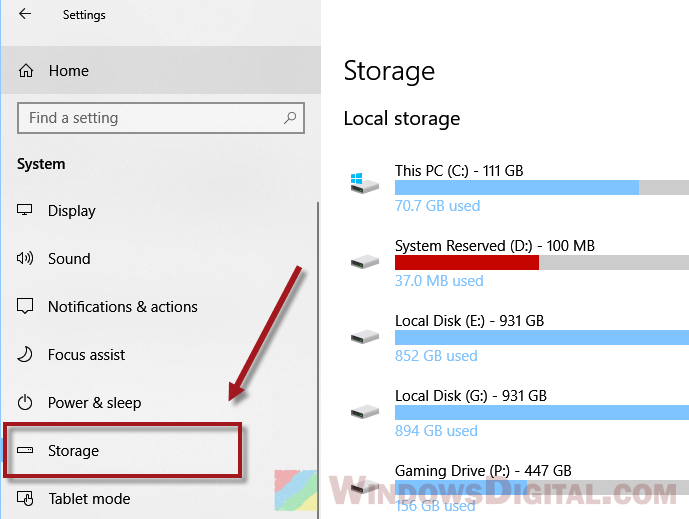 To clean up your disks in a general manner, click on the Free up space now link under Storage Sense. In the next window, selectable items and options look pretty much the same as in the old Disk Cleanup tool. You should also get to see the Scanning: Mixed Reality loading process, which is the culprit of the issue we met on Disk Cleanup tool. But this time in Storage Sense, it will get past the process and work accordingly.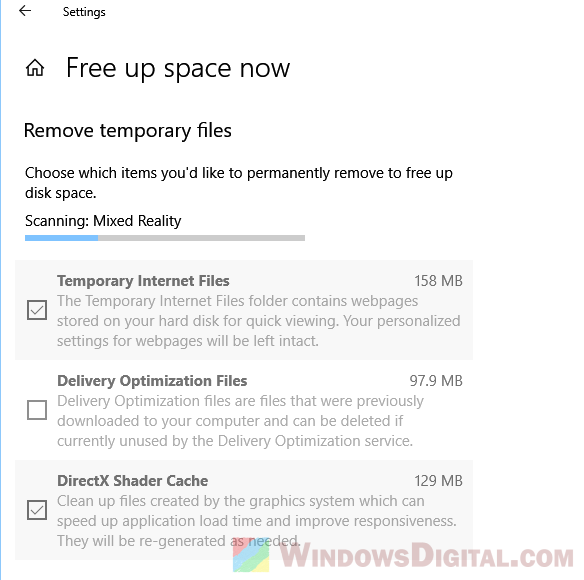 To proceed cleaning your disks, select the items you want to remove then click on Remove files to permanently remove them.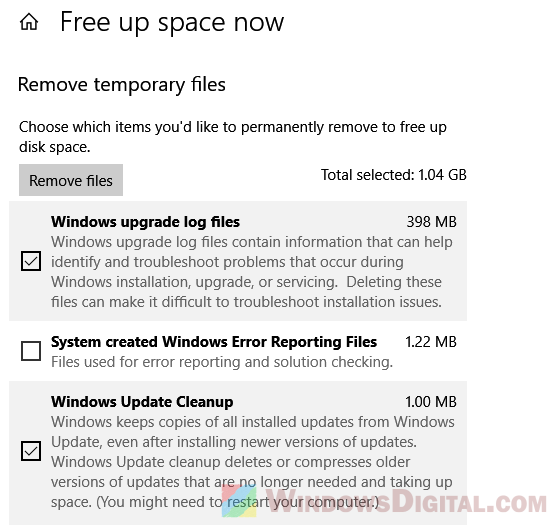 If you have multiple hard drives on different partitions, to cleanup an individual disk, you can select whichever disk individually from the Storage app by left-clicking the disk under Local storage.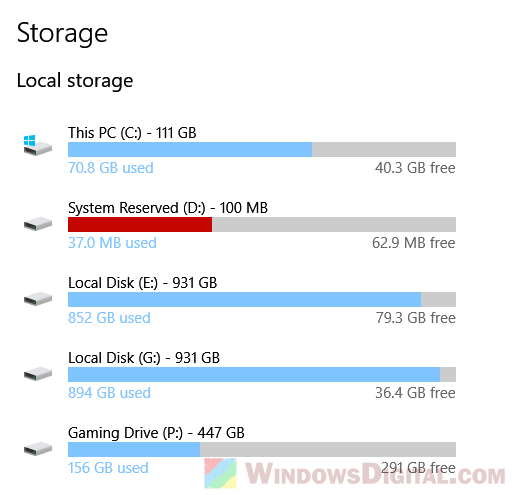 In the next screen, you can select the component which you like to cleanup, for example, Temporary files, by simply clicking on it.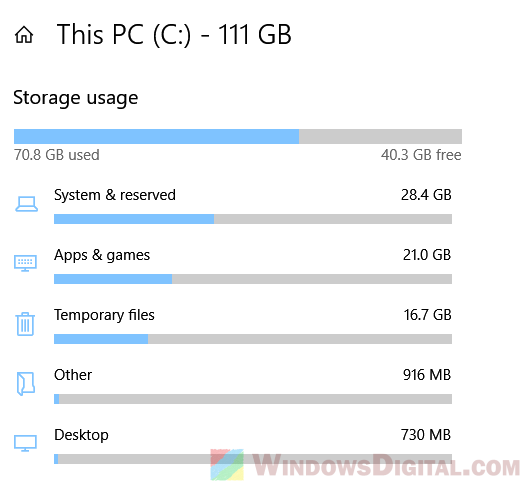 It will then scan for items and components you can remove. Once loaded, you can then select things you want to remove and click on Remove files to remove them.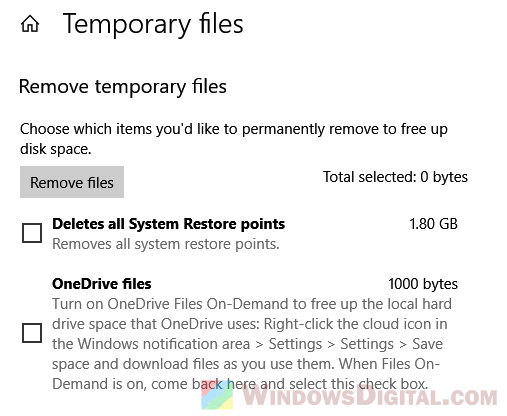 Fix Disk Cleanup crashes or stuck on Mixed Reality
If you insist to fix the old Disk Cleanup tool, here's what you can do. Since Disk Cleanup is a system tool in Windows, if it's corrupted, running SFC (System File Checker) and DISM (Deployment Imaging and Servicing Management) in the command prompt may be able to fix it.
To run the commands, go to start menu and search for Command Prompt or CMD. Right-click it and then select Run as administrator (important). In the elevated command prompt, enter the following command.
sfc /scannow
This command will automatically scan for and repair corrupted and missing system files, including the Disk Cleanup tool. The scanning may take a while. When the scanning is completed, try running Disk Cleanup tool again to see if it will still stuck on the Calculating Mixed Reality process.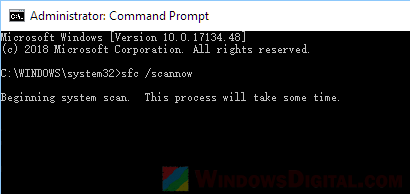 If the issue does persist, open an elevated command prompt again and run the following command.
Dism /Online /Cleanup-Image /RestoreHealth
The DISM command will automatically update files and correct services problems for Windows image upon executed. It may be able to fix the Disk Cleanup stuck on calculating Mixed Reality issue.