Dark mode feature in Windows 10 was first introduced in the 1809 major update (October 2018). It has since been one of the most talked-about feature in the Windows 10 community. Many have reported that the dark mode feature has caused numerous bugs and issues upon turning it on, specifically when browsing the file explorer in Windows 10. This guide shows how to fix some of the most common issues with dark mode.
The file explorer becomes somewhat half dark mode in file explorer
File explorer still appears in white even after switching Windows to dark mode.
Dark mode or dark theme simply does not work.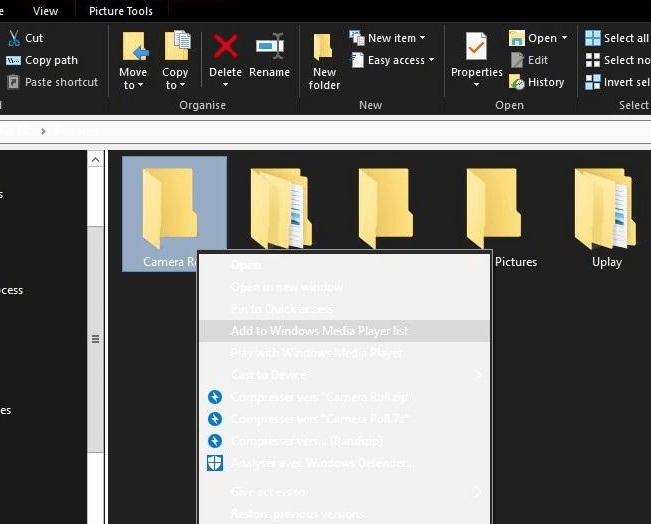 Windows 10 Dark Mode Not Working, File Explorer Still White
In most cases, there will be some kind of bugs or conflicts between the dark mode and the custom theme you are currently using. The first solution you should try is to switch your Windows 10 theme to Windows default theme first, then optionally, switching it back to your custom theme. This workaround should normally do the trick to fix the dark mode not working issue. Here's how to do it.
Right-click anywhere on your desktop and then select Personalize. Optionally, you can access to Personalize from the Settings app.
In the left pane, select Themes.
Under Apply a theme, select the Windows default theme.
The dark mode issue should be fixed by now. Optionally, you can switch back to the custom theme you were using if you don't like the default Windows theme.
The proper file explorer with dark mode turned on should look like this (as shown in the screenshot below).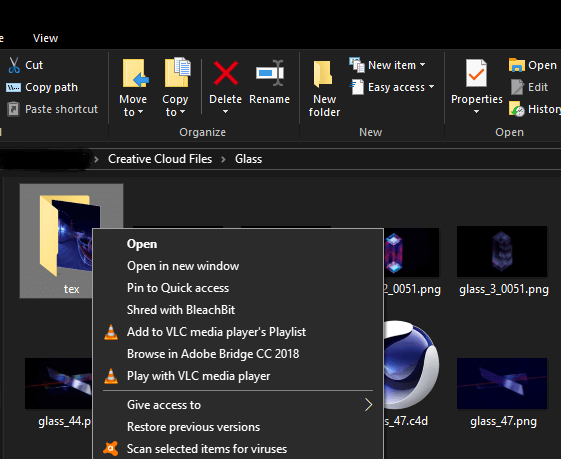 If the solution above doesn't work to fix your dark mode related issue, make sure that you have actually turned on the dark mode option in Windows 10. Here's how to do it: Follow step 1 in the instruction above to open Personalize settings. In the left pane, select Colors. On the right, scroll down until you see the option that reads "Choose your default app mode". Select Dark to switch your Windows 10 to dark mode. Then, restart your computer for the changes to take effect.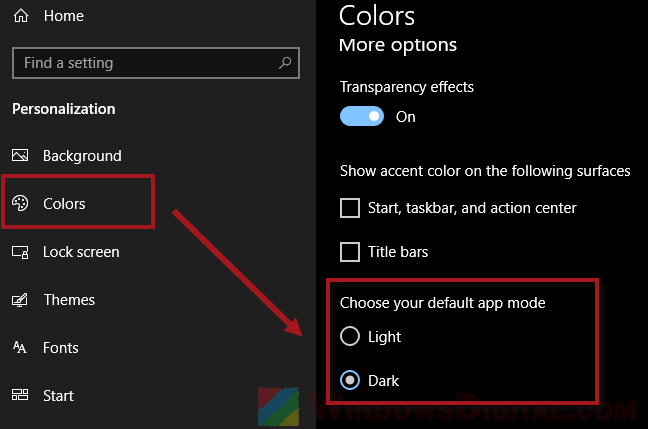 "Choose your default app mode" missing or not working
If you don't see the said "choose your default app mode" option in the personalize settings, your Windows 10 probably does not have the version 1809 update installed. As mentioned before, the dark mode feature is only available in Windows 10 with version 1809 update or later. Try to run Windows Update by going to Settings, then Update & Security to check for updates. Optionally, you can try to run the Windows Update assistant which can be downloaded from here.