Starting from Windows 10 version 1903 May 2019 update, Microsoft introduces new dark and light theme to the OS. Although in the previous version there was already an option to select light theme for Windows 10, but the changes would not apply to some elements such as Start menu, Action Center, taskbar and file explorer.
In the new Windows 10 light theme, everything will be in lighter colors when applied. This guide will show you how to enable Windows 10 light theme and how to download custom theme for Windows 10.
How to Enable Windows 10 Light Theme
To enable light theme in Windows 10 or to switch between light or dark mode/theme, follow the instructions below.
Right-click anywhere on your desktop. Then, select Personalize.

Optionally, you can access to Personalize from Settings.

In the left pane, click on Colors.
Under Choose your color, select Light using the drop-down menu.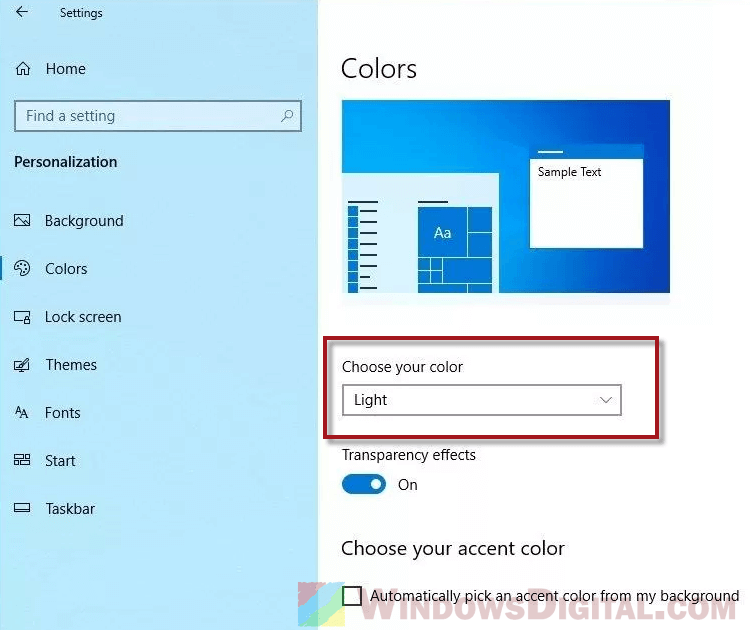 As soon as you select the Light option for the setting, the light theme will apply to all visual elements in Windows 10.
If you are looking to switch or change the theme color back to how it was before updating to 1903, follow the same steps above to open the Colors settings. Then, change the options as you see below:
Choose your color: Custom.
Choose your default Windows mode: Dark.
Choose your default app mode: Light.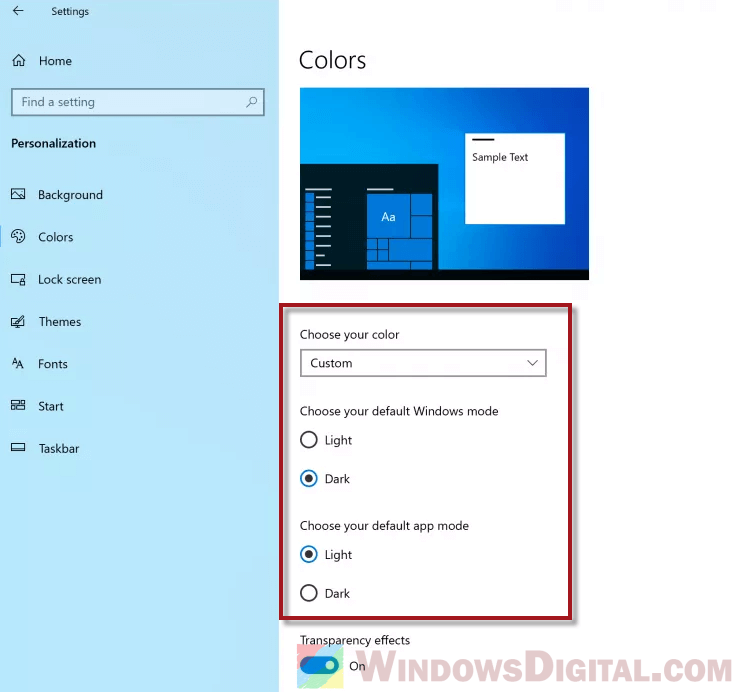 This settings should bring back the same light theme looking before installing Windows 10 1903.
Download Windows 10 Light Theme
Alternatively, you can enable the light theme by simply selecting and using the Windows Light theme from the Themes settings. Go to Settings > Personalization (or right-click on your desktop and then select Personalize). In the left pane, select Themes. On the right, select the Windows Light theme to apply it to your Windows 10 system.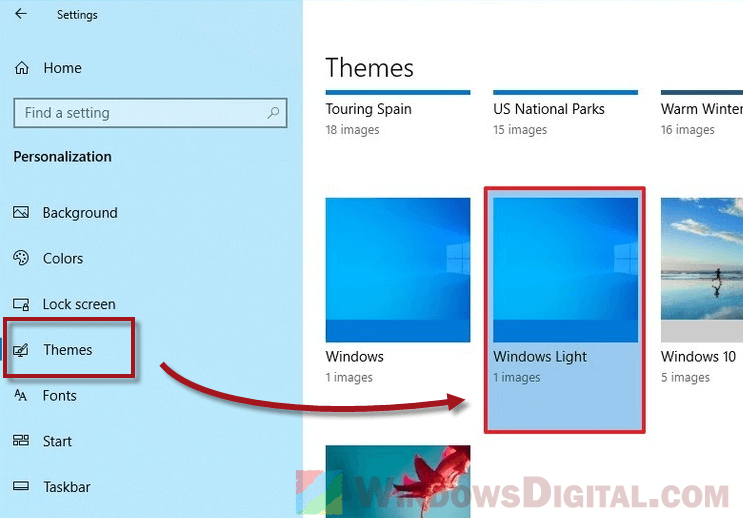 If what you want is a custom theme that brings lighter colors to the system interface, you can check out this page: https://www.microsoft.com/en-us/store/collections/windowsthemes, provided by Microsoft, for various custom themes that may be of interest for you. Most of these themes are free to download and use on Windows 10.