Nearby Sharing is a convenient feature available in Windows 10 and Windows 11 that allows you to share files, photos, and videos directly from the photo app across devices and computers. However, some users have reported issues with Nearby Sharing not working properly. In this guide, we will explain what you need to know about the feature and how to troubleshoot the issue to get it working.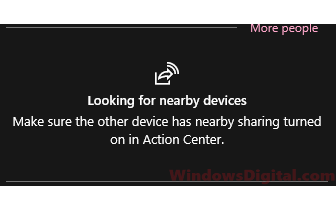 How Nearby Sharing works in Windows 11/10
Before troubleshooting any issues with Nearby Sharing, it is important to understand how the feature works and what kind of connections it supports. Here are the conditions that need to be met for the feature to work:
Devices must be connected to the same network via Wi-Fi or Ethernet LAN cable.
Devices must be connected via Bluetooth.
The user you want to share your files with must be added as a friend in Windows 10 or Windows 11.
Files can be shared via apps such as Facebook, Instagram, Line, OneDrive, Skype, and Twitter.
If you are sharing files via a home network, Bluetooth, or through added friends, both computers need to be running on Windows 10 version 1803 or later or Windows 11.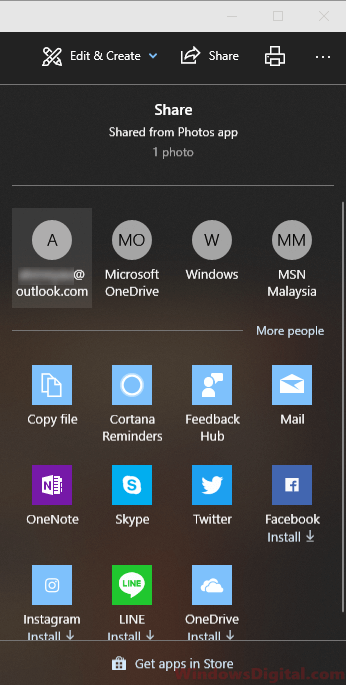 Enable Nearby Sharing in Windows 10 or 11
By default, the Nearby Sharing feature is turned off in both Windows 10 and Windows 11. You need to enable it before your device can be found by others in the network, or to be able to share files with others. Here's how to enable Nearby Sharing:
In Windows 11, simply open Settings app and search for "Nearby share settings". You will then be able to select how you want to enable nearby sharing, such as "My device only" or "Everyone nearby".
If you're using Windows 10, follow these steps:
Go to the Start menu.
Click on Settings (gear icon on the left).
Select System.
From the left pane, select Shared experiences.
Under the "I can share or receive from" drop-down menu, select Everyone nearby.
Other computers or devices should then be able to find your device on the sharing option. Also, make sure the computers you want to share your files with have this option changed to Everyone nearby.
Nearby Sharing doesn't work in Windows 11/10
If you are still experiencing issues with Nearby Sharing, try the following troubleshooting steps:
Enable Bluetooth on both computers
If you want to share files via Bluetooth, make sure Bluetooth is enabled on both computers or devices and correctly paired with each other. Microsoft has stated that the Nearby Sharing feature will only work for devices that support Bluetooth version 4.0 or later.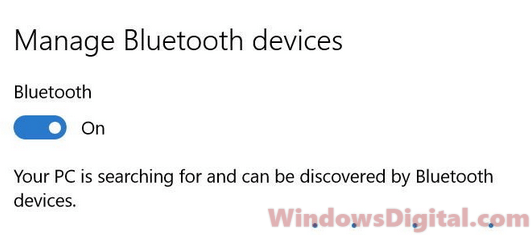 Change network profile to private
If you are connecting via Wi-Fi or LAN to a home network, make sure the network profile you have selected is Private. If you choose Public, your PC will be hidden from other devices on the network and cannot be used for printer and file sharing.
To change the network profile to Private, right-click the network icon on your taskbar, then select Open Network & Internet settings.

Under network status, click on Change connection properties. Make sure both computers or devices have the Private selected instead of Public.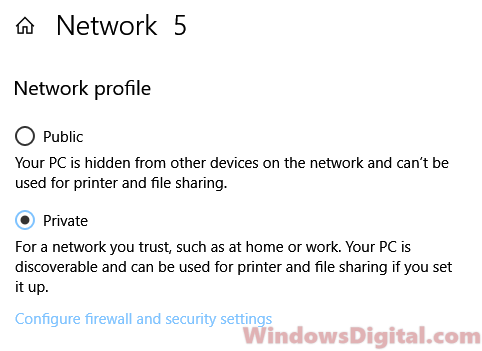 Private is for networks that you trust, such as your home or work network where device discovery is allowed for printer and file sharing in the network. Public, on the other hand, is recommended when you're on a public network such as Wi-Fi in the airport, internet cafe, or a restaurant.
By changing it to Private, it allows discovery by other computers in the same network, thus, allowing Nearby Sharing to work.
Troubleshooting network connection issues
If you are still unable to use Nearby Sharing after enabling the feature and ensuring that both devices are on the same network and have Bluetooth enabled, you may be experiencing network connection issues.
Here are some steps you can take to troubleshoot network connection issues:
Restart your router or modem.
Check if there are any issues with your network provider by visiting their website or contacting their customer support.
Try connecting both devices to a different network, such as a mobile hotspot.
Disable any firewalls or antivirus software that may be blocking the connection.
Ensure that the network adapter driver is up to date on both devices.
Troubleshooting Bluetooth connection issues
If you are experiencing issues with Bluetooth connectivity when using Nearby Sharing, try the following steps to troubleshoot:
Restart both devices.
Ensure that Bluetooth is turned on and visible on both devices.
Remove any devices that are no longer in use from the Bluetooth list.
Unpair and pair the devices again.
Update the Bluetooth driver on both devices.