If your microphone suddenly stopped working after a recent Windows update on Windows 11 or Windows 10, this guide will show you what you can do to find out what's wrong and how to fix the mic issue.
Windows Updates, especially the major ones, unintentionally break things sometimes. As a tech support myself, I completely understand that it's extremely hard to make sure your product is compatible with everything else especially when the product is used by billion of users world wide. Thus, sometimes when a new update kicks in, there is a good chance that your devices such as microphone will get affected.
Since we can't know what actually happen to your PC after getting the update, as every PC has its own problem, we don't have an exact solution for the issue. But, we have listed a few workarounds below to troubleshoot and to fix the microphone not working issue in Windows 11/10. You can work your way down the list until one works for you.
How to fix mic not working after Windows Update on Windows 11/10
Check microphone's driver
First of all, make sure your microphone is well connected to your PC. Check if your PC detects the microphone correctly. You can check this by going to the Sound setting from the taskbar. Right-click the speaker icon from taskbar, then select Sound.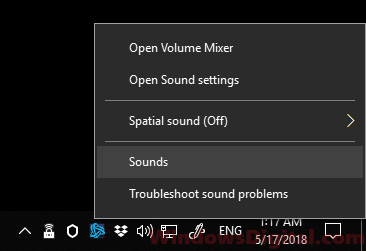 Go to the Recording tab. Check if your microphone is on the list. If it is, right-click it and click Enable (if it wasn't already enabled). Click on the microphone again and then click on Set default. This should fix the problem.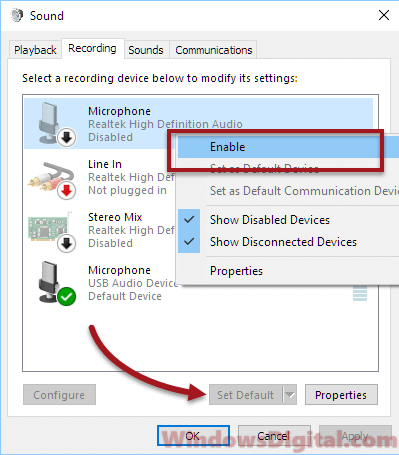 Also, make sure your microphone is not muted by selecting the microphone from the list then click on Properties. Go to Levels tab. Set the volume to a level it can be heard and make sure the mute button isn't on.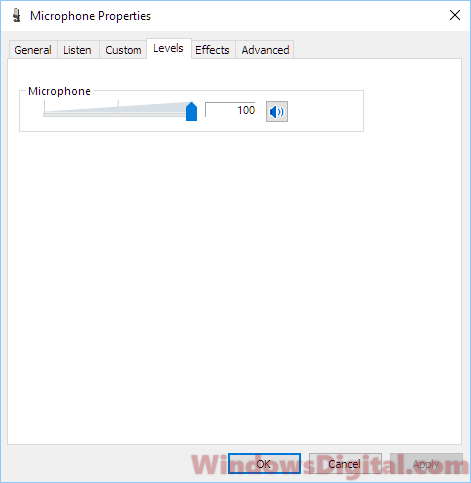 If your Microphone doesn't show up on the list, you may need to reinstall its driver. If you have a CD driver for your microphone, insert it and install the driver from the CD. If you don't have any physical driver installation disc for your microphone, do the following.
Go to Windows Search.
Search for Device Manager and open it.
Expand Audio inputs and outputs.
Right-click your microphone and select Update driver.
Select Search automatically for updated driver.
When the driver installation is done, restart your computer. Try to use your Mic again and see if it works.
Check app's permission to allow access to Microphone
If you're sure it's not hardware problem, you may want to check the app's permission for using your microphone via Windows privacy settings. This is also one of the main reasons why the microphone not working issue is happening immediately after a recent Windows update, which introduces new settings in Windows privacy. Follow the steps to check if the app, such as Skype, has the permission to use your microphone.
Go to start menu and click Settings. Optionally, you can press Windows + I keys to open Settings.
Select Privacy.
From the left pane, select Microphone.
Make sure the Allow apps to access your microphone option is enabled.
From the list of app, find the app which you want to use your microphone on, and make sure it's turned on so that it can use your microphone.
Your app might not have the permission to use your microphone by default, especially after the Windows 11/10 update which messed up these settings for some users. You will have to manually turn on the app permission to use your microphone.
Check out this page – No sound in Windows 11/10 after update, if your problem is with the sound and speaker after applying a recent Windows update on Windows 11 or Windows 10.