For many professionals and creatives, having a dual-monitor setup is invaluable for multitasking and expanded screen real estate. But what if you have a Mac (MacBook Pro, MacBook Air, iMac, Mac Pro, etc.) and a spare Windows laptop? Can they team up for this very purpose? The answer is a resounding "Yes!" Thanks to Apple's AirPlay technology and a handy software called 5KPlayer, you can seamlessly transform your Windows laptop into a second monitor for your Mac. This article will guide you step-by-step on how to make this connection possible, enhancing your workflow and ensuring you get the most out of both devices.
Also see: Using MacBook or iPad as Second Monitor for Windows PC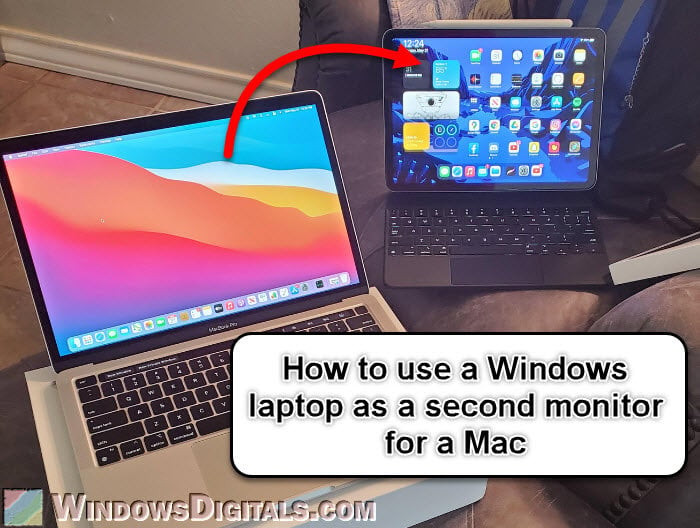 Understanding the basics: AirPlay and 5KPlayer
Before jumping into the details, it's essential to understand the roles of AirPlay and 5KPlayer in this process and how they can assist in using your Windows laptop as a second monitor for a Mac.
AirPlay
AirPlay is Apple's proprietary protocol stack developed for wireless streaming between devices. It allows for the streaming of audio, videos, photos, and even screen mirroring from one Apple device to another. Originally, AirPlay's screen mirroring feature was designed for Apple products to connect with Apple TVs. However, third-party software, such as 5KPlayer, can now harness this feature, enabling other devices, including Windows laptops, to receive AirPlay transmissions.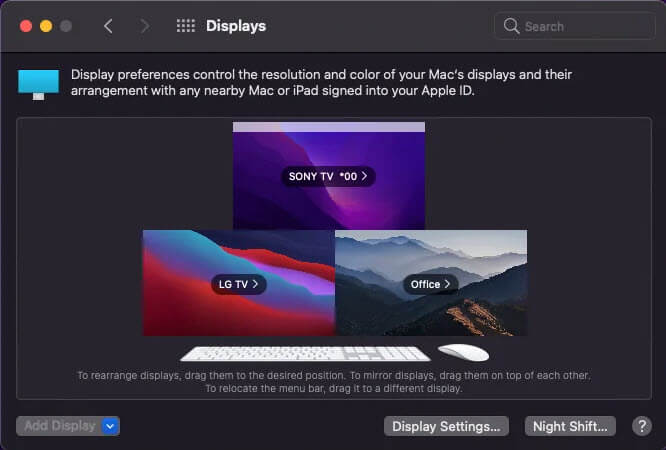 5KPlayer
5KPlayer is a multi-purpose media player with built-in AirPlay & DLNA support. While it's popularly known for its video playing capabilities, one of its lesser-known but impressive features is its ability to act as an AirPlay receiver. This means, with 5KPlayer installed on a Windows laptop, the laptop can catch the screen mirroring broadcast from a Mac, effectively turning it into a second monitor.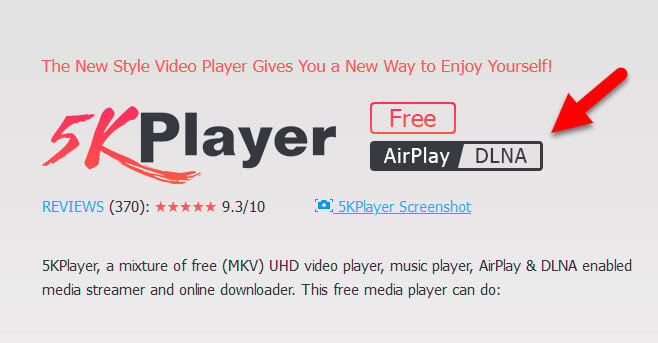 Compatibility check
For this setup to work seamlessly:
Ensure your Mac runs macOS Mojave (10.14) or later. Earlier versions might have limited AirPlay capabilities.
Your Windows laptop should run on Windows 7 or newer, preferably Windows 11 or Windows 10.
Both devices must be on the same local network for AirPlay to locate and connect.
Related resource: Second Monitor Keeps Going to Sleep (Fix)
Setting up a Windows laptop as a second monitor for a Mac
To successfully use your Windows laptop as a second monitor for your Mac via AirPlay and 5KPlayer, there are specific steps and configurations that need to be in place. Here's a systematic guide to walk you through each phase:
1. Install 5KPlayer on your Windows laptop
Before any magic happens, you need to have 5KPlayer installed on your Windows laptop. Here's how:
Navigate to the official 5KPlayer website. Always make sure to download software from its official source to avoid potential security risks.
Click on the "Free Download" button and select the version suitable for Windows.
After downloading, launch the installation file and follow the on-screen instructions. Once installed, open 5KPlayer.
Useful tip: How to Disable Laptop Keyboard Permanently in Windows 11
2. Activate AirPlay service on 5KPlayer
With 5KPlayer installed, your next move is to activate its AirPlay service, transforming your Windows laptop into a potential receiver.
On the main interface of 5KPlayer, click on the "AirPlay" icon located at the top right corner.
A sidebar will pop out. Here, toggle the switch to turn AirPlay service on.
Under the "Computer Name" section, you'll notice a default name assigned. You can change this if you wish. This name is what your Mac will recognize when attempting to connect.
Handy guide: How to Keep Laptop On When Closed in Windows 11
3. Configure AirPlay on your Mac
With the Windows laptop set up and ready, it's time to instruct your Mac to recognize and connect to it.
On your Mac, click on the Apple logo at the top left corner, then select "System Preferences."
Click on "Displays."
In the Display settings, you should see an "AirPlay Display" dropdown menu. If it's not visible, it means your devices might not be on the same network or there might be network restrictions.
From the "AirPlay Display" dropdown, select the name of your Windows laptop (as shown in 5KPlayer).
At this point, your Mac should start mirroring its display onto your Windows laptop.
4. Adjust display settings (optional)
If you prefer to use the Windows laptop as an extended display rather than a mirrored one, follow these steps:
After selecting your Windows laptop from the "AirPlay Display" dropdown on your Mac, an "Arrangement" tab should appear.
Click on the "Arrangement" tab. Here, you'll see the representation of your screens.
To use the Windows laptop as an extension, simply drag the screens to configure them according to your physical setup (e.g., if your laptop is to the right of your Mac, arrange it that way).
Related problem: Second Monitor Keeps Going to Sleep (Fix)
Troubleshooting common issues
Sometimes things don't work perfectly when trying to connect your Mac and Windows laptop. It's normal. If you run into any problems, here are some usual issues and how to fix them.
The 5KPlayer display (Windows laptop) not showing up on Mac: Ensure both devices are on the same Wi-Fi network. Restarting both devices might help.
Lagging or stuttering screen: This could be due to network issues. Ensure you have a strong Wi-Fi connection. Using a 5GHz network, if available, can improve performance.
5KPlayer not receiving signal: Restart the 5KPlayer application and check if the AirPlay service is active.
Mismatched screen sizes: If there's a significant difference between the display sizes of your Mac and Windows laptop, adjust the resolution as discussed above to find the best match.
Linked issue: Second Monitor Keeps Flashing or Going Black Randomly
Optimizing your dual-screen experience
Here are some tips to ensure you're making the most of your dual-screen setup:
Work-play configuration: Use your Mac for work-related tasks, while the Windows laptop can display reference materials, videos, or communications apps. This can help in segregating tasks effectively.
Keyboard shortcuts: Mac has some built-in shortcuts to manage multiple displays:

Control + Command + F: Toggle full-screen mode on Mac.
Mission Control (F3 or Control + Up Arrow): Easily manage and switch between windows and desktops across both screens.

Invest in a stand: If you're using this setup frequently, consider buying a laptop stand. Elevating the Windows laptop can make the dual-screen setup more ergonomic and aligned.
Cable connection: While AirPlay is wireless, for a more stable connection, consider wired solutions such as HDMI or USB-C, depending on the available ports on both devices. However, you'd need additional software support to make it work.
Relevant concern: Mouse Lag on 4k Monitor or TV Screen (Fix)
Conclusion
For those with a spare Windows laptop gathering dust, the idea of repurposing it as a second monitor for a Mac is not only ingenious but also a testament to the versatility of modern technology. With the assistance of AirPlay, this concept becomes an attainable possibility, uniting two prominent tech systems for a well-integrated work environment.
However, while the appeal of a wireless connection is clear, it's important to approach this setup with realistic expectations. Like all wireless transmissions, using a Windows laptop as a secondary display on a Wi-Fi network can sometimes bring challenges like stuttering, lag, low frame rates, and slight delays. Despite these possible issues, the capability to give new life to an unused device and expand one's digital workspace is undeniably valuable.