Have a webcam but don't know if it's working? No problem. This short tutorial will show you how to quickly test your external or built-in webcam on a Windows 10 laptop or desktop computer, without the need to install anything or go online.
If you also want to test your microphone, check this guide: How to Test Microphone on Windows 10 to see if it's working.
How to Test Webcam in Windows 10 Offline
Windows 10 comes with a plethora of built-in apps, including a Camera app that should have existed long ago. With the Camera app in Windows 10, you can test your webcam to see if it's working. This app is made to allow users to easily take photos and videos with their webcam without having to install any third party software. Here's how to use it.
In Windows 10, go to Start menu. Search and open Camera app.
If it's your first time opening the Camera app, it will ask for if you would "Let Camera access your precise location". This is to let the app knows where you take your photos or videos so that it can

add a geotag showing

the location on the photos. Selecting Yes or No is entirely up to you. You can change it in the Settings app later if you change your mind.
If you are seeing what your webcam sees now, it means your webcam is working as intended.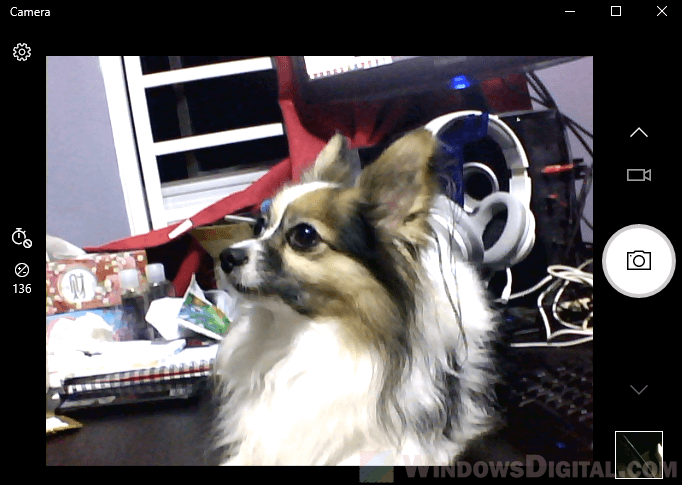 Beside being able to test your webcam, you can also use the Camera app to quickly take a photo or video with your webcam. There are also settings where you can customize the photo and video quality, framing grid, etc, to further enhance your capturing experience.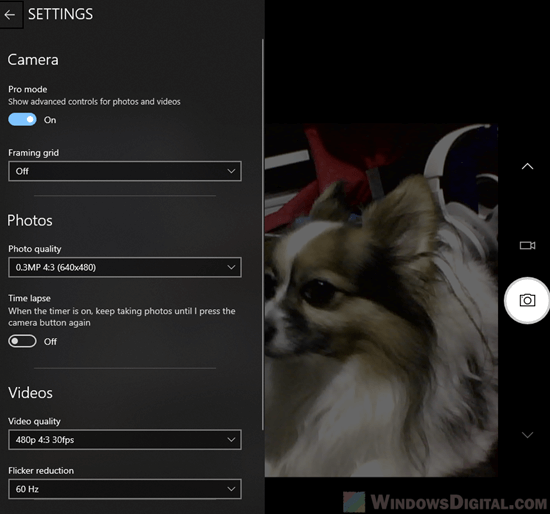 Camera app shows "We can't find your camera"
If you see an error message that says "We can't find your camera" as soon as you launch the camera app, it means Windows 10 couldn't detect your webcam or it's simply not working. Below are some troubleshooting tips to help resolve your webcam issue.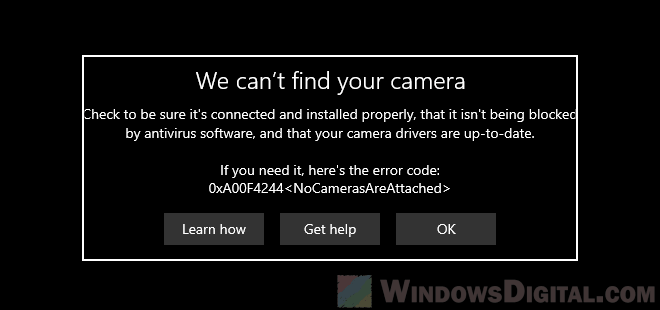 Check if your webcam is plugged in properly. Try to switch to USB 3.0 port if it was on USB 2.0.
Check if you have already installed the correct driver for your webcam.

By default, Windows 10 should be able to automatically detect and install the correct driver for your webcam as soon as you connect to your PC (Make sure Windows Update is turned on).
If it doesn't, check if there is any driver CD that comes with your webcam or laptop. Insert the CD to manually install the driver.
Alternatively, you can try to search the driver for your webcam if you know its brand and model on Google.

Make sure your antivirus software isn't blocking your webcam from going live.

You can check this by temporary disabling your antivirus program, and check on the Camera app to see if it's working.
If antivirus is the culprit, whitelist or unblock your webcam in your antivirus program.
Other software to test webcam in Windows 10
Some expensive and advanced webcams may have their own applications or software that allow you to tweak their settings and to preview or test the webcams. If there is any CD or webcam software installation instruction that comes with the webcam when you purchase it, try to install it and you may find surprises for what the software can do for your webcam.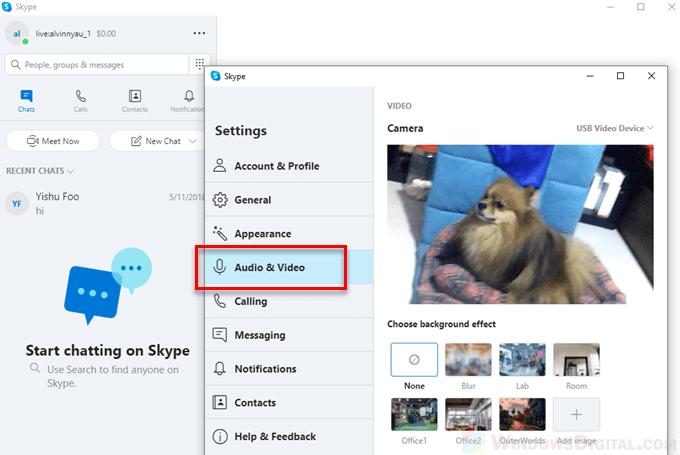 You can also test your webcam directly on communication software such as Skype or Zoom app. If you have Skype, open it and go to Profile > Settings > Audio & Video. From there, you can see what your webcam sees, if it's working properly.