Want to quickly record your voice, somebody else's voice or any audio with your microphone on Windows 11 or Windows 10? Here's a short tutorial on how to do it without the need of installing any software.
If you want to record internal audio that comes from apps or games in your computer, go to this page instead: How to Record Internal Audio on Windows 11/10 (Without Microphone).
If you want to record voice and screen as a video on Windows 11 or 10, check out this tutorial: How to Record a Video of Your Screen (with Sound) on Windows 11/10.
Record voice on Windows 11 or 10
Windows 11/10 comes with a variety of useful built-in apps which include a simple recorder app called Voice Recorder. With the help of the Voice Recorder app, you can easily and quickly record any voice that comes from your microphone without having to install any other recorder software. Here's how to use the app to record voices and audio from your Mic on Windows 11/10.
Go to Start menu.
Search and open Voice Recorder.
Click on the blue Record button to start recording voice or audio from your microphone.

Alternatively, you can press CTRL+R hotkey to start recording.

To stop recording, click on the blue button again.

To pause the recording, click on the pause button. You can then resume the recording by pressing the same button again.
To add a marker, click on the flag icon, or press CTRL+M keys.

As soon as you click the Stop recording button, Voice Recorder will immediately save your recording and list it along with all your past recordings on the next screen. From there you can playback your recordings by left clicking them.

By right-clicking any of your recordings on the list, you can share, rename or delete them as you want.
Optionally, you can pin Voice Recorder app to Start or taskbar for quick access so you don't miss out any surprise occasion that worth recording.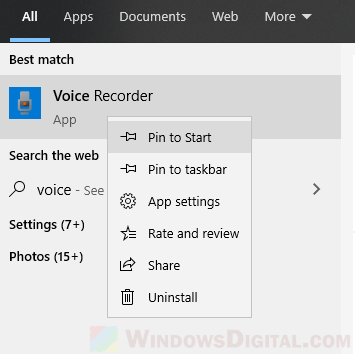 Where does Voice recorder save files on Windows 11/10
The folder path below is the file location of where the voice recorder app save its voice recordings. Replace your_username with your actual Windows account's username.
C:\Users\your_username\Documents\Sound recordings
All your recordings using the Voice Recorder app will be saved as M4A audio file type.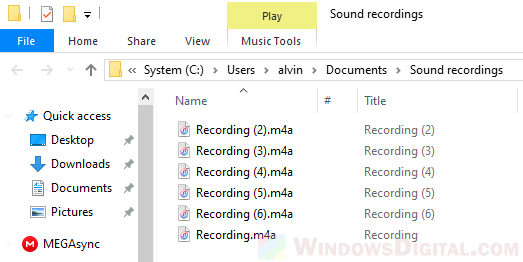 Another better method to quickly access to this folder is by opening it directly from the Voice Recording app. Right-click any of your recordings on the app, then click Open file location.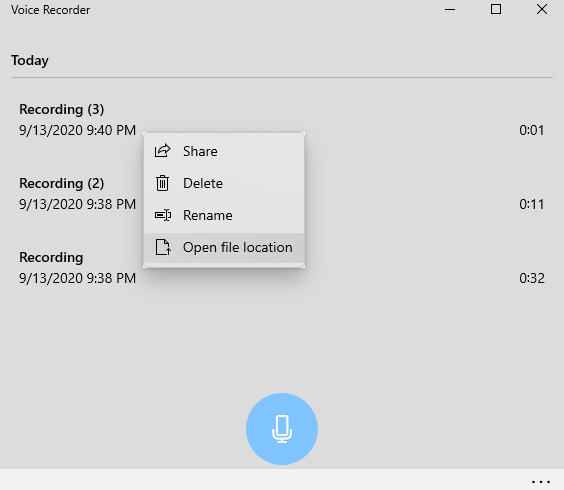 Voice Recorder shows "To get started, connect a microphone"
If you see "To get started, connect a microphone" message when you open the app, it means Windows couldn't detect a working microphone connected to your PC, or that the app is blocked from accessing your microphone.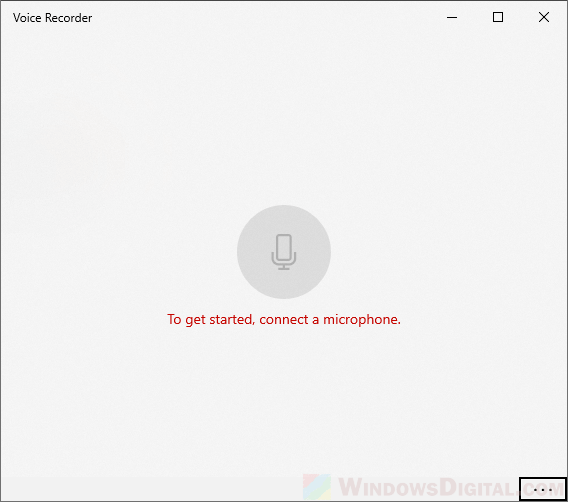 For the latter, make sure the "Allow apps to access your microphone" option is turned on in Settings > Privacy > Microphone.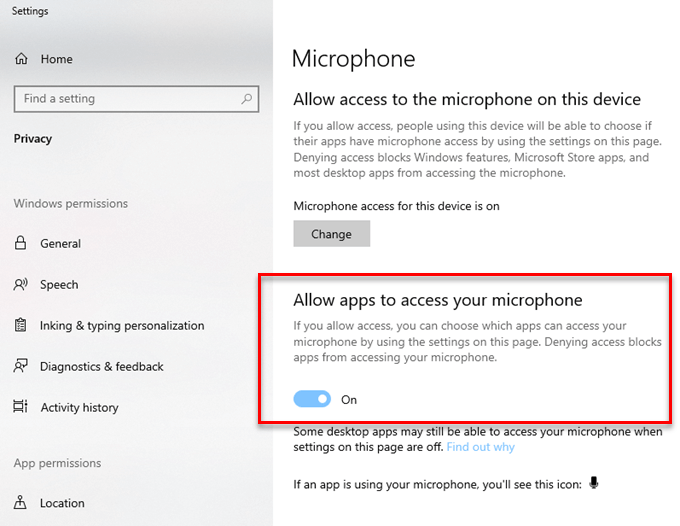 If you have issue with your connected external or a built-in microphone on your laptop or desktop PC, the following may be of help.