This is an issue I've experienced myself after applying a major Windows Update on both of my Acer and Asus laptops. When the computer boots into login screen, I can't login to Windows 10 after update (it could also happen on Windows 11).
What actually happened was whenever I try to login to Windows 10/11 via the login screen, it gets right back to the login screen again like nothing ever happened. No matter what sign in method I used, be it password or pin entering, fingerprint login, or face recognition, it would only refresh the Windows login screen.
If you can't login to Windows 11 or Windows 10 after a major update and have the same symptoms, below are some workarounds and solutions that you may find helpful.
Fix: Can't Login to Windows 10/11 After Windows Update
Temporary boot into safe mode
This is what solved my problem, but not for long. The issue hit me again on my next restart on the laptop. Well, you can try this workaround first and see if it allows you to login to your Windows.
The trick here is to temporary boot your Windows 11 or Windows 10 into safe mode first. Then, restart and boot it to normal mode again. It should allows you to sign in to your Windows 11/10 after doing so.
To boot into Windows 11/10 safe mode, on the Windows login screen, first click on the power button at the bottom right corner of the screen. While holding the Shift key, click on Restart.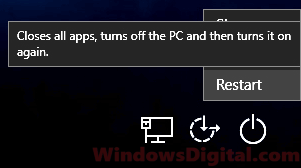 On the startup settings screen, press 4 on your keyboard to select enable safe mode on next restart.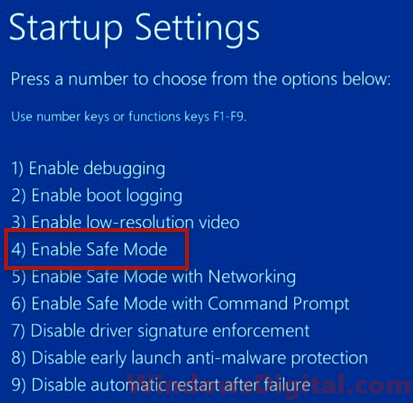 Login to safe mode like how you would in normal mode. Restart the computer again. The can't login to Windows 11/10 after update issue should be fixed now.
If the power button can't be found from the Windows 11/10 login screen, read this: How to Enter Safe Mode in Windows 11/10 If Your Windows is Corrupted.
Add another account using command prompt
You can also try to add another account for your Windows 11/10 and sign in to that account instead. Since we can't access to Windows in the first place, we will have to add the new account using command prompt. To access command prompt, we will need to boot into safe mode with command prompt.
Follow the steps above to open the Startup Settings screen. Instead of pressing 4, this time you have to press 6 to enter Safe Mode with Command Prompt. When your system reboot into command prompt, enter the following commands to create a new account for your Windows.
net user [username] /add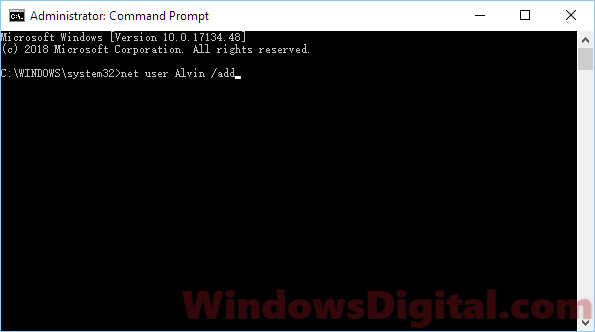 Optionally, you can also give the account a password by entering the following command.
net user [username] [password]
Restart your computer and try to login to the newly created account. If the can't login to Windows 10/11 after update problem persists, try the next fix.
Rollback or restore your Windows 11/10
As mentioned above, temporarily booting into safe mode doesn't fix the can't login to Windows 10/11 after update issue permanently. The problem might come back on next restart. Thus, if the problem persists, you should try to restore your Windows 11/10 to an earlier date. If the problem is caused by a recent Windows update, restoring your computer to an earlier date would help to fix the issue in most cases.
If the Windows update is a major one, you can do a rollback via the Windows recovery environment. Click here to learn how to roll back Windows 11/10 update to an earlier build / previous version.
If the rollback doesn't appear as an option, do a system restore if you have a previously saved restore point, or by using a recovery drive. Refer to this guide to learn how to do so: How to system restore Windows 11/10 to a previous date.
If both options are not possible for your situation, the only choice left would be to reset your Windows 11/10. In that case, read: How to reset Windows 11/10 to factory settings (you may need to backup your important files and data first).