Have you ever encountered the frustrating "Something went wrong, but we resolved it" error message when trying to launch Microsoft Edge, which informs you that Edge couldn't start correctly and data had to be cleared to allow you to browse again? This error can wipe out your browsing history, extension data, pinned tabs, and site permissions, which are all essential data that we couldn't afford to lose.
In this article, we will explore what this Microsoft Edge error message means, whether you can recover deleted Edge browsing history, and what you can do when you encounter this error.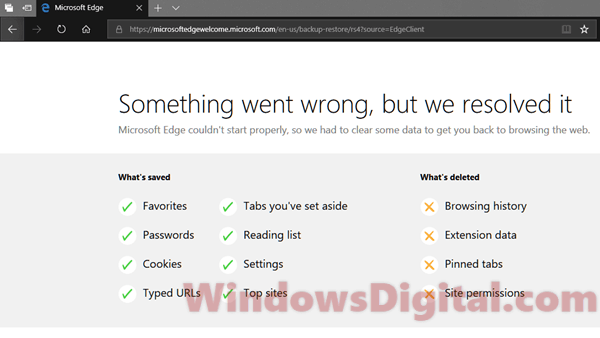 What is the "Something went wrong, but we resolved it" error?
When Edge crashes with this error, you lose your browsing history, extension data, pinned tabs, and site permissions. These are all crucial data that users rely on, especially browsing history. Browsing history allows users to navigate back to previously visited websites quickly and easily. Opened tabs are also cleared upon getting the error if you have previously opened tabs in the browser.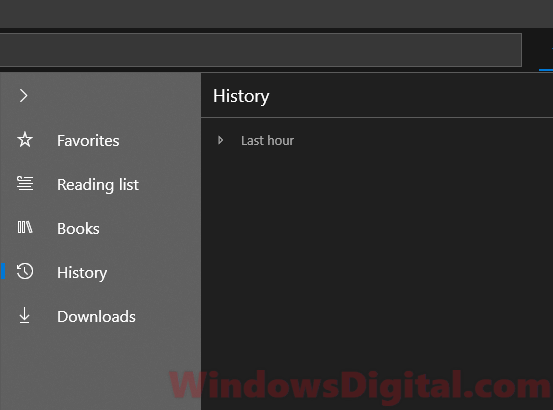 Fortunately, when the error occurs, Edge will still retain your favorites, saved passwords, cookies, typed URLs, tabs you've set aside, reading list, settings, and top sites. However, if you did not save or "set aside" your opened tabs before encountering the error, you will not see them in the tabs you've set aside.
What causes Edge to perform this action?
The "Something went wrong, but we resolved it" error screen is a result of a crash event where Microsoft Edge cannot be opened or has recently crashed. This can happen when you have too many tabs open, and something goes wrong. Thus, Edge crashes and performs the "remove your browsing history and some data" action to solve the problem automatically. It could also be caused by nonfunctional or buggy extensions in Microsoft Edge.
Can you recover your lost Edge browsing history?
Unfortunately, there is no way to recover deleted browsing history in Edge. When the browsing history is deleted, the history files are already hard-removed from your hard drive. Unlike Internet Explorer, which stores history in the C:\Users\username\AppData\Local\Microsoft\Windows\History folder, Edge stores history in a .dat database file. Once it's deleted, it's gone forever.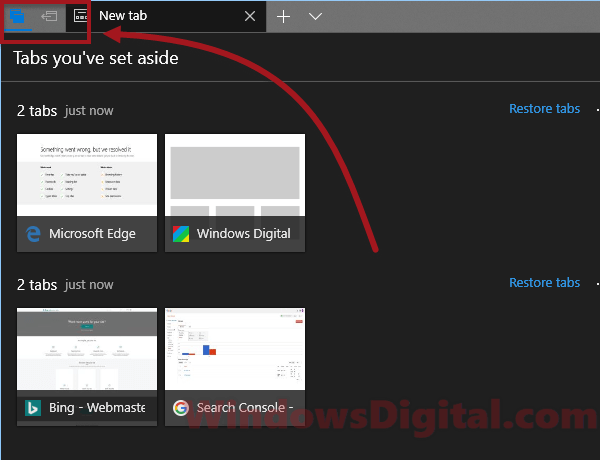 How to prevent losing browsing history and opened tabs in Edge?
To prevent losing opened tabs and browsing history when you encounter the same error again, make sure to bookmark whatever webpages or tabs that you think are important to you. You can also use the "Set this tab asides" option to temporarily save the tab in the "Tabs you've set aside" list. This list will not be removed by the error.
In addition to these tips, you can also try the following:
Update Microsoft Edge to the latest version: Updating Edge to the latest version can help fix any bugs or issues that could be causing the error message.
Disable unnecessary extensions: Some extensions can cause problems in Microsoft Edge, leading to crashes and data loss. Try disabling any extensions that you don't use frequently to see if it helps resolve the issue.
Use a different browser: If you continue to experience the "Something went wrong" error or other issues with Microsoft Edge, you may want to consider using a different browser such as Google Chrome or Mozilla Firefox.