Microsoft Edge, the popular web browser, has been facing a common issue lately. Many users have reported that the share feature on Edge has stopped working, and it is a frustrating experience. The share button does drop down but it is blank, and users are unable to share any web page. This issue is affecting users with both Windows 10 and Windows 11.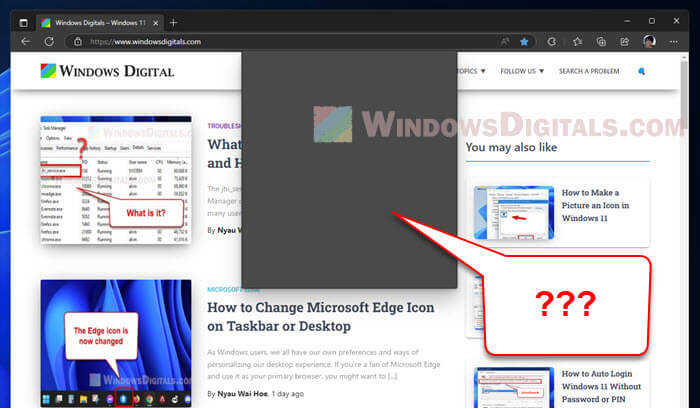 The share function in Edge is a great feature that allows users to quickly share web pages and links with others via email, social media, or other platforms. The share button is located on the top right corner of the Edge browser (or within the "Settings and more" menu), and it makes sharing web pages a breeze.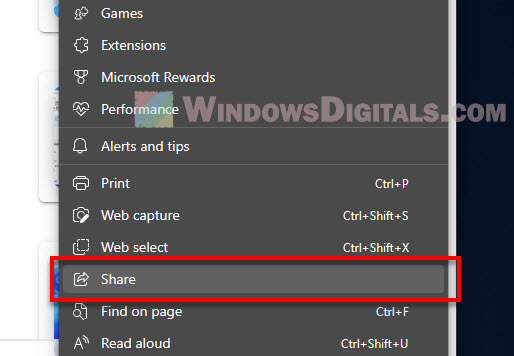 However, with the recent bug, many users are unable to use the share feature, and they are left with a blank window.
What is the cause of the problem?
This issue is a result of a bug in the most recent update for the Edge browser. It is affecting everyone who has updated the browser and is not a result of a problem with the user's PC.
Suggested guide: How to Set New Tab Page to Google in Microsoft Edge
How to fix the Share feature not working on Edge?
There is no permanent solution to fix the share feature on Edge, and an expert in Microsoft has stated that users will need to wait until a fix has been released. However, users can try sending a feedback using Alt + Shift + i keys, which might help Microsoft understand the issue better.
Many users have tried logging in and out of their Microsoft account, but that has not solved the problem. Some users have even gone back to using other browsers such as Chrome and Firefox, which are both popular alternatives to Edge. However, for those who prefer to use Edge, the wait for a fix can be frustrating.
Edge Share feature
The Edge team is trying to make the share feature a better experience for its users. However, users have pointed out that there is more to the share feature than just fixing the drop-down menu.
Related tip: How to Change Edge Default Search Engine to Google
They have highlighted the need for more customization options. For instance, many users have reported that the share function in Edge adds pointless text to the subject message, and it also duplicates the subject as the first line of the message. Additionally, when sharing a link, Edge throws you out of the current tab and sends you to the last tab of the window on focus, which can be frustrating.
Furthermore, users should be allowed to configure Edge to open in another window and not another tab, and it should also be able to prevent losing the focus on the current tab being shared when users use a different mail program.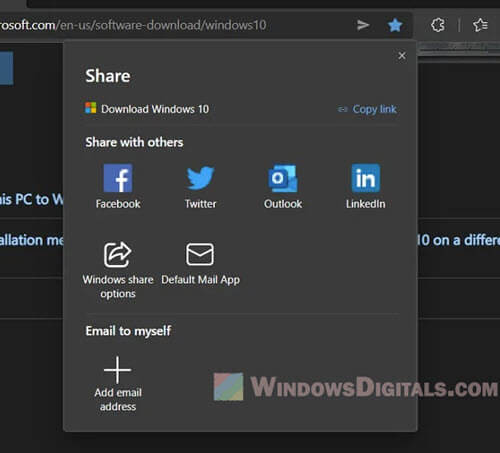 The bottom line
The share feature on Edge is a great tool, but it has been plagued by bugs and glitches lately. Microsoft has acknowledged the issue, and it has stated that users will need to wait until a fix has been released. In the meantime, users can try sending feedback using the Feedback feature on Microsoft Edge, or they can use another browser, such as Google Chrome, temporarily.