If you have an AMD Radeon or NVIDIA GeForce graphics card on your PC, and your display suddenly stops working correctly after a recent Windows Update, this guide is here to help you resolve the issue. Many issues have been reported, including fluctuations in FPS, missing preferred screen resolution, missing multiple monitor options, black screens when opening an app or game, etc.
This guide will show you what to check and the solutions you can apply to resolve your display problem caused by a recent Windows Update on Windows 11 or Windows 10.
Download and install the latest graphics driver
It's always advisable to check for any new driver releases by AMD or Nvidia, depending on the video card you're using, particularly after a major Windows Update.
If a new video driver is available, it should contain the necessary fixes for bugs and conflicts caused by the recent Windows Update. Install it promptly to see if it resolves your display issues in Windows 10. To get the latest driver for an AMD Radeon video card, download it from here, or from here if you have an Nvidia GeForce video card.
Get the latest driver from Windows Update instead
While it's best to get the latest driver from the video card manufacturer, sometimes, after installing a new driver and a recent Windows Update, you may experience display problems. In such cases, it's a good idea to temporarily install the latest driver offered by Windows 10. This is because Windows Update drivers are usually tested to be compatible with the latest Windows 10 build.
If you're facing issues after installing the latest driver from AMD or Nvidia, try uninstalling the current video driver, and then run Windows Update again to let Windows install the latest driver from its database for your PC.
To uninstall your current video driver, follow these steps:
Go to start menu.
Search for "Device Manager" and open it.
In Device Manager, expand Display adapters.
Select your current graphic driver.
Right-click it, then select Uninstall driver.
Your computer screen will go black for a few seconds during the process. Once it's complete, your desktop may look bad without its previously transparent effects, as if there's no video card installed. Restart your computer and run Windows Update again (go to the Start menu, search for "Update & Security," and then click on "Check for updates"). Windows should now automatically identify and install the latest video driver that it deems best for your PC.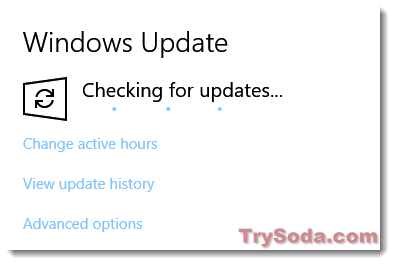 Rollback to an old driver
If none of these fixes work, you can try rolling back to a previous working driver prior to the update. Here's how:
Search for and open the Device Manager from the Start menu.
Expand the "Display adapters" section.
Right-click on your video adapter and select "Properties".
Go to the "Driver" tab and click the "Roll Back Driver" button.
If it's grayed out, it means there's no old driver stored on your PC.
In that case, you can visit the video card manufacturer's website to search for and download the old driver.
Check your cables and connections
If your display issues persist after updating your graphics driver, it's possible that the problem lies with your cables or connections. Ensure that all cables are properly connected to your PC and monitor, and that they are not damaged or worn. Try using a different cable or port if available to rule out any potential hardware issues.
Disable overclocking
If you have overclocked your graphics card or CPU, it may be causing stability issues that can lead to display problems. Try disabling any overclocking settings in your BIOS or graphics control panel to see if it resolves your issue.
Check your monitor settings
If your display is not showing the correct resolution or is not displaying multiple monitors, it's possible that your monitor settings need to be adjusted. Check your monitor's user manual or manufacturer's website for instructions on how to adjust these settings.
Reset your PC
If none of the above solutions work, you may need to reset your PC. This involves reinstalling Windows and deleting all files and applications on your PC. Before proceeding, ensure that you have backed up all your important files to an external drive or cloud storage service. To reset your PC, go to the Start menu, search for "Reset this PC," and follow the instructions.
Seek help from the manufacturer
If your display issue persists, it's possible that there may be a hardware problem with your graphics card or monitor. Contact the manufacturer for support, as they may be able to provide you with additional troubleshooting steps or offer a repair or replacement.
Consider upgrading your hardware
If your display issue persists despite trying all the above solutions, it may be time to upgrade your hardware. Ensure that your PC meets the minimum requirements for the games or applications you use. Consider upgrading your graphics card, monitor, or CPU to a newer model that supports the latest technologies and features.