In this guide, we will be discussing one of Adobe's background processes – AdobeIPCBroker.exe (Adobe IPC Broker). It's often noticed in the Task Manager, leaving many users puzzled about its function and why it is there. This article will guide you through an in-depth understanding of what AdobeIPCBroker.exe is, why it is needed, how it functions, and solutions for common errors associated with it.
Also see: How to Know Which App is Using The Internet in Windows 11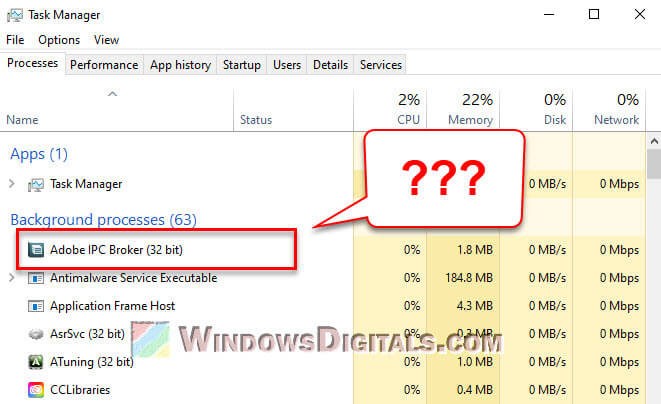 What is AdobeIPCBroker.exe?
AdobeIPCBroker.exe, or often appeared as Adobe IPC Broker, is a software process affiliated with Adobe applications, including Adobe Creative Cloud, Acrobat Reader, Photoshop, and more. IPC, standing for Inter-Process Communication, implies that AdobeIPCBroker.exe enables communication and data exchange between the various components of Adobe software. While it does not belong to a particular Adobe application, it is crucial for overall application functionality.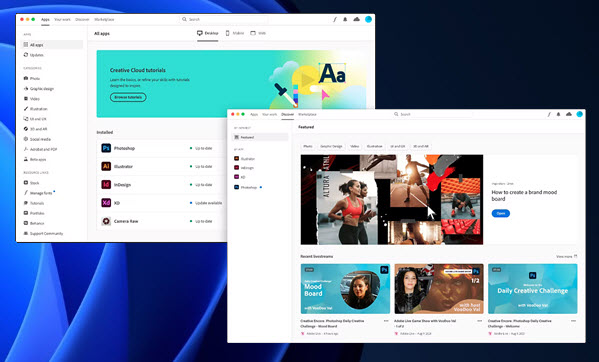 Is AdobeIPCBroker.exe necessary?
The AdobeIPCBroker.exe process plays a crucial role in the smooth operation of Adobe software by facilitating communication between different components. While not directly necessary for the functioning of the system, it is essential for the Adobe applications' operations. Removing or disabling it can affect the performance of your Adobe software.
Useful tip: How to Know Which Process is Using a File in Windows 11
Is Adobe IPC Broker a virus or does it pose security threats?
The genuine AdobeIPCBroker.exe process is not a virus. It's typically found in one of these directories:
C:\Program Files (x86)\Common Files\Adobe\OOBE\PDApp\IPC\
C:\Program Files (x86)\Common Files\Adobe\Adobe Desktop Common\IPCBox\
If you find it in another location, this could be a red flag, as malware often locates itself in random directories to evade detection.
Malware can disguise itself as any executable file, including AdobeIPCBroker.exe. If you notice any suspicious behavior associated with this process—such as high system resource usage or if the file is located outside the aforementioned directories—be sure to scan your system with trusted antivirus software. Follow your antivirus software's recommendations if it identifies any threats. As always, it's essential to keep your antivirus software up-to-date to ensure that it can effectively detect and mitigate the latest threats.
Related resource: How to Limit CPU Usage of a Process in Windows 11
How to fix AdobeIPCBroker.exe application errors
Errors such as "AdobeIPCBroker.exe bad image", "AdobeIPCBroker.exe entry point not found", or "AdobeIPCBroker.exe msvcp140.dll" indicate possible corruption in the Adobe IPC Broker file, issues with the Windows registry, or problems with the Visual C++ Redistributable (in the case of msvcp140.dll).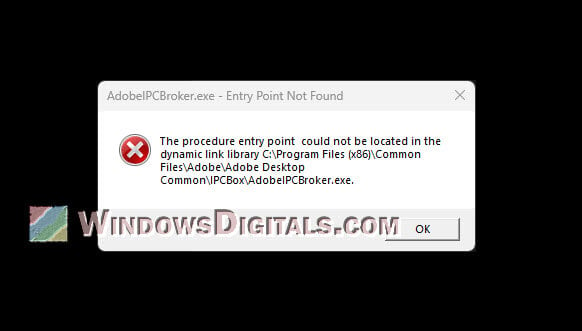 To fix these errors, follow these steps:
Reinstall the Adobe application: Uninstall the application first via the Windows 11 Settings or Windows 10 Control Panel, then download the latest version from the official Adobe website and install it.
Reinstall Visual C++ Redistributable: Download the latest version from the official Microsoft website and install it. This step should fix errors related to msvcp140.dll.
Use a Registry Cleaner: Various trusted tools such as CCleaner can help clean and repair the registry. Make sure to back up your data before performing this action.
Why does AdobeIPCBroker.exe keep popping up?
The presence of AdobeIPCBroker.exe in your Task Manager might seem intrusive, but it is part of the normal functioning of Adobe software. When an Adobe application is in use, or during system startup if an Adobe product is set to launch at boot, the Adobe IPC Broker process might appear. It's essential to understand that this occurrence is expected and not a cause for alarm.
How to disable or remove Adobe IPC Broker
If AdobeIPCBroker.exe is causing problems, there are several steps you can take to disable or remove it. However, note that removing this process might affect the performance of your Adobe applications.
Disabling via Task Manager:
Open the Task Manager (Ctrl + Shift + Esc).
Navigate to the "Startup" tab.
Locate "Adobe IPC Broker" in the Processes tab or "AdobeIPCBroker.exe" in the Details tab, right-click on it and select "End Task".
Uninstalling the Associated Adobe Application:
Right-click on the Start button or press Win + X to bring up the Power User Menu.
Select "Apps and Features".
In the new window that appears, scroll through the application list to find your Adobe application.
Click on the three dots next to the application, then select "Uninstall".
A confirmation prompt will appear. Confirm your choice by clicking "Uninstall" again.
Follow any additional prompts to complete the uninstallation process.
Please note that you'll need administrative privileges to uninstall software. Always remember to restart your computer after uninstalling an application to ensure all changes are correctly implemented.
How to download AdobeIPCBroker.exe
AdobeIPCBroker.exe is automatically installed with the Adobe application suite, so there's usually no need to download it separately. However, if for some reason the file is missing or corrupt, the most efficient way to resolve this is to reinstall the Adobe application in question. The reinstallation process will include installing the necessary processes like Adobe IPC Broker.
How to disable Adobe IPC Broker on Windows via Registry
To disable AdobeIPCBroker.exe, you can follow the same process outlined above via the Windows Task Manager. Disabling it in the Windows registry is also possible but requires advanced knowledge and care to avoid causing system issues. This will stop the process from launching at Windows startup. However, bear in mind that it might also lead to problems with Adobe software that relies on this process.
Disabling Adobe IPC Broker via registry:
Press Win + R, type in "regedit", and hit Enter.
Navigate to HKEY_LOCAL_MACHINE\SOFTWARE\Microsoft\Windows\CurrentVersion\Run.
In the right panel, find "AdobeIPCBroker" and delete it.
Restart your computer.
Remember to backup your registry before making changes.
Wrapping up
In summary, AdobeIPCBroker.exe is an essential part of Adobe applications' operations. Its consistent presence is usually harmless, but as with all executable files, it can be exploited by malicious software. Regular antivirus checks and prudent system maintenance can help ensure that your Adobe applications run smoothly and securely. As always, if persistent issues or concerns arise, consider reaching out to a tech professional.