TwDsUiLaunch.exe is a software component usually associated with printers manufactured by Brother Industries. This executable file is an integral part of the M17A process that helps ensure seamless functionality of Brother's printing utilities. This article will explain what the TwDsUiLaunch.exe process does, whether it can be disabled, and how to uninstall it if necessary.
Also see: How to Limit CPU Usage of a Process in Windows 11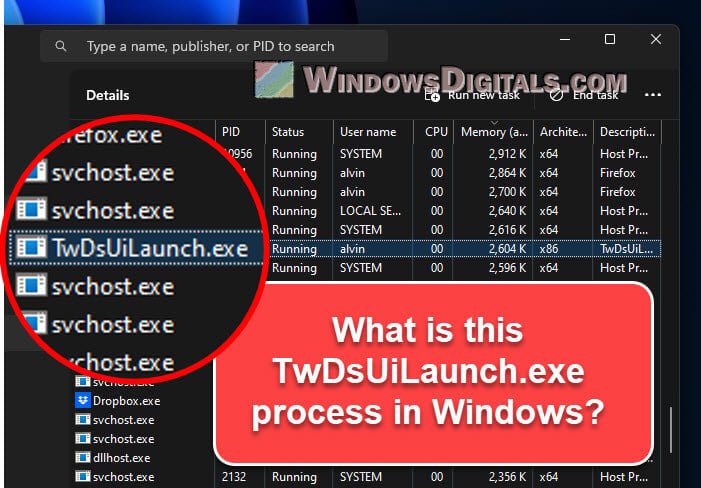 What is TwDsUiLaunch.exe?
Before delving into the nitty-gritty of this process, it's important to grasp the fundamentals of what an .exe file is. An executable file (ending in .exe) is a type of file that carries out specific instructions upon being opened, essentially "executing" a process.
TwDsUiLaunch.exe, more specifically, is part of the Brother Industries Software developed by Microsoft Windows Hardware Compatibility Publisher. It's usually located in the C:\windows\twain_32\Brimm15a\Common\ folder on Windows computers.
This file is closely associated with Twain, an API that allows graphics software to communicate with imaging devices like scanners and digital cameras. Twain is utilized by Brother Industries to allow their printers to communicate effectively with your computer.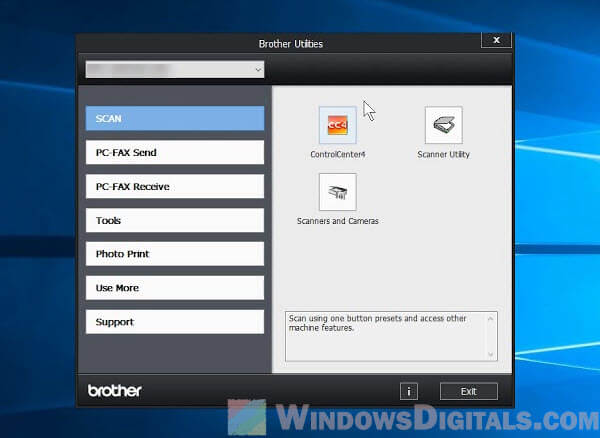 When you print something, TwDsUiLaunch.exe facilitates the communication between your PC and the printer. Without this file, the Brother printing utilities wouldn't function as intended, possibly leading to printing errors.
Useful guide: How to Know Which App is Using The Internet in Windows 11
Can you disable TwDsUiLaunch.exe?
Now that we understand the role of TwDsUiLaunch.exe, the question arises: can it be disabled?
The short answer is yes, you can disable it. However, it's worth noting that doing so might hinder the full functionality of your Brother printer, particularly when using specific features related to the M17A process.
While you may not notice an immediate impact on basic printing, complex operations such as scanning, copying, and using other advanced features might be adversely affected. Therefore, it's generally recommended to leave this process running if you're frequently using a Brother printer.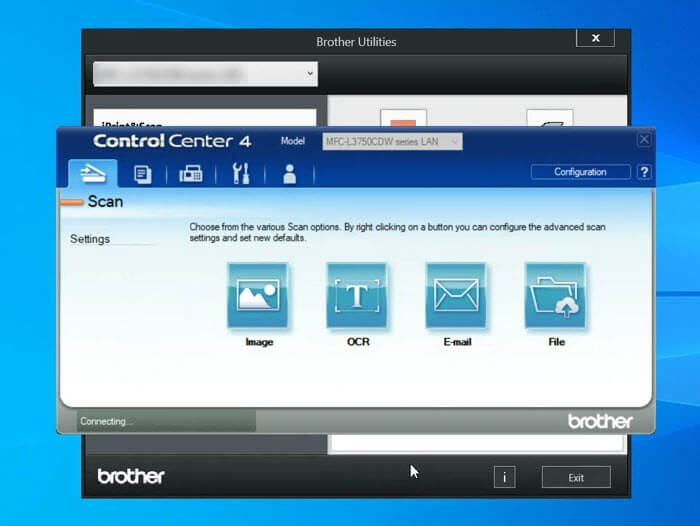 If you're experiencing issues with your system's performance and suspect TwDsUiLaunch.exe might be to blame, it's worth checking whether the file is consuming excessive system resources before deciding to disable it.
To check the resource usage, follow these steps:
Press Ctrl + Shift + Esc to open the Task Manager.
Click on the "Details" tab.
Look for "TwDsUiLaunch.exe" in the list and check its CPU and memory usage.
If the process is consuming a high amount of resources, and you believe this is causing issues, it may be worth investigating further or consulting with a technical professional before proceeding to disable it.
Handy tip: How to Know Which Process is Using a File in Windows 11
How to disable TwDsUiLaunch.exe
To disable TwDsUiLaunch.exe, you'll need to stop it from running on startup. Here's how you do it:
Press the Ctrl + Shift + Esc keys together to open the Task Manager.
Click on the "Startup" tab.
In the list of startup processes, look for any entries related to "TwDsUiLaunch.exe" or Brother Industries Software.
To stop it from launching on startup, click on the process to highlight it, and then click on the "Disable" button located in the bottom-right corner of the Task Manager window.
Close the Task Manager.
Remember, this action may affect the functionality of your Brother printer.
Related resource: How to Disable Startup Services on Windows 11 or 10
How to remove TwDsUiLaunch.exe
If you've decided that you no longer need TwDsUiLaunch.exe, and you want to remove it completely from your system, you'll need to uninstall the Brother printer software that the file is associated with. Here's a step-by-step guide on how to do this on Windows 10 and Windows 11:
Press the Windows key + R to open the Run dialog box.
Type "control panel" and press Enter. This will open the Control Panel.
In the Control Panel, click on "Programs", then "Programs and Features".
In the list of installed programs, look for any software related to Brother Industries. This might include entries such as "Brother Utilities" or "Brother MFL-Pro Suite". The exact names will depend on your specific Brother printer model.
Once you find the relevant Brother software, click on it and then click on "Uninstall". You may be prompted for administrative approval.
Follow the instructions that appear to complete the uninstallation process.
Repeat this process for any additional Brother software that appears in the list.
Please note that uninstalling this software will prevent your Brother printer from communicating with your computer, so only proceed if you're sure you no longer need these utilities.
Once you've uninstalled all relevant Brother software, TwDsUiLaunch.exe should no longer exist on your system. You can verify this by searching your system for the file. Remember, the default location was C:\windows\twain_32\Brimm15a\Common\.
It's also worth mentioning that, if you decide to use your Brother printer again in the future, you'll need to reinstall this software to restore its full functionality. You can usually do this by visiting the Brother website, finding your printer model, and downloading the appropriate drivers and software.
Linked issue: High CPU Usage After Windows 11/10 Update (Fix)
Safety concerns and final thoughts
While the legitimate TwDsUiLaunch.exe is not harmful, any .exe file has the potential to be a virus or malware if it's from an unknown source. If you notice the file residing outside of the C:\windows\twain_32\Brimm15a\Common\ directory or it's consuming a significant amount of system resources, it might be worth running a full system scan with your antivirus software.
To wrap up, TwDsUiLaunch.exe is a crucial part of Brother's printer software that facilitates the effective communication between your PC and the printer. You can disable it, but doing so may impact the full functionality of your Brother printer. If you suspect the file to be malicious, don't hesitate to run a full system scan to ensure your system's security.