Having trouble with the "Please wait for the User Profile Service" message appearing for an unusually long time or even getting stuck when logging in to Windows? Although this issue is predominantly reported in certain early builds of Windows 10 and Windows Server, it can also occur in Windows 11. Various factors can contribute to this problem, but a notable one is a bug identified in the mentioned versions of Windows. This article will guide you through what the message means, why it happens, and, most importantly, how you can solve it.
Linked issue: "User Profile Service Failed The Logon" Windows 10/11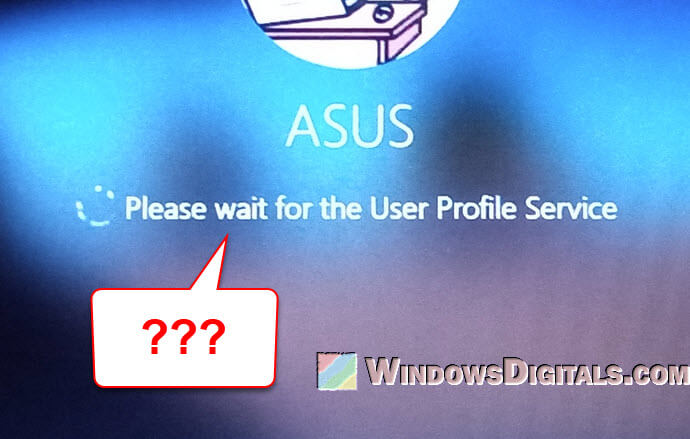 What is the User Profile Service in Windows?
The User Profile Service is a key component of the Windows Operating System, responsible for managing user profile directories. It loads your user profile data, including personal settings, configurations, and personal files, every time you log in. The "Please wait for the User Profile Service" message indicates that this process is underway.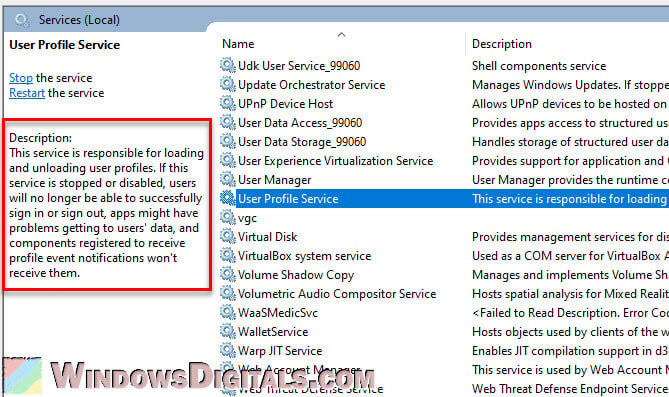 If this message stays on your screen longer than usual or appears to be stuck, it may signify a problem with the User Profile Service, often related to a known Windows bug.
The primary cause of the "Please wait for the User Profile Service" issue
There is a known bug in earlier versions of Windows 10 and Windows Server that may cause the User Profile Service to slow down or get stuck. This issue arises due to a deadlock between Credential Manager and the Redirector (RDR), along with the Data Protection API (DPAPI).
The deadlock essentially stalls the loading of user profile data, resulting in a prolonged or infinite "Please wait for the User Profile Service" message. If your computer hasn't been updated in a while, you might still have this bug.
How to fix the problem
Microsoft has provided an update to tackle this bug. The following steps will guide you on how to resolve the issue. However, if you're completely stuck on the "Please Wait for the User Profile Service" screen and can't log in to Windows, try booting into safe mode to run Windows Update or download and install the update package.
Apply update via Windows Update
This method is the most straightforward. Navigate to Settings > Update & Security > Windows Update, then click on Check for updates. If the update to rectify the User Profile Service bug is available, it will be downloaded and installed automatically.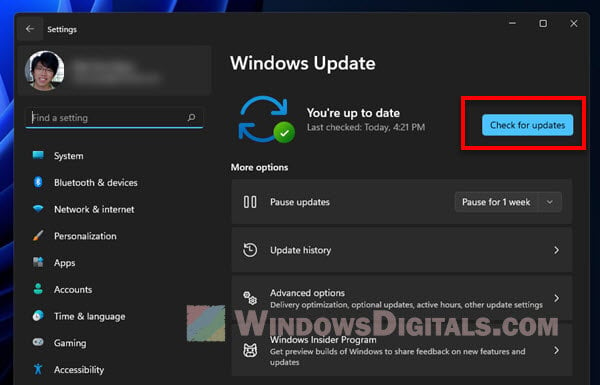 Related resource: How to Restart Windows Update Service on Windows 11
Manually download and install the update package
If the necessary update doesn't show up in your Windows Update, or if you prefer manual downloads and installations, you can directly download the update package from the following article on Microsoft's official website regarding the issue.
https://support.microsoft.com/en-us/topic/the-logon-process-hangs-at-the-welcome-screen-or-the-please-wait-for-the-user-profile-service-error-message-window-d2b47c4e-8819-a38c-7b37-ff0a79927035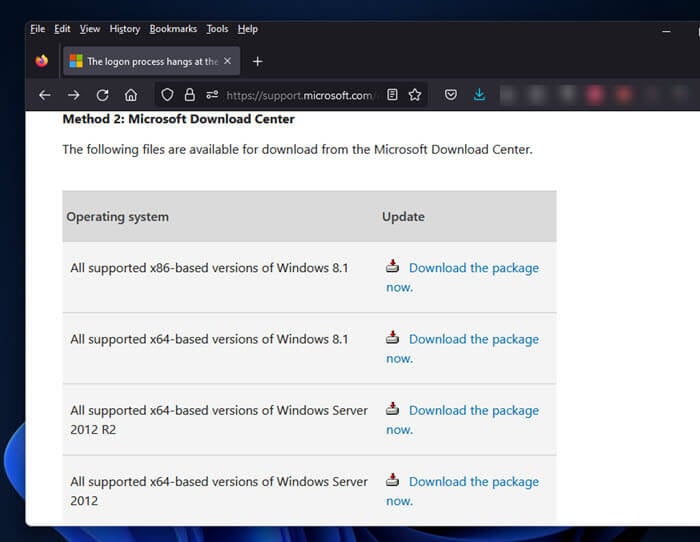 After applying the update, restart your computer and verify that the User Profile Service message now disappears after a short period.
Other potential solutions
While the mentioned bug is a common cause, other factors can also lead to a slow or stuck User Profile Service. These could include a corrupted user profile, a large user profile size, or malware/virus infections.
Repair corrupted user profile
If the issue stems from a corrupt user profile, creating a new one and transferring your data can solve the problem:
To create a new user account, navigate to Settings > Accounts > Family & other users and click on Add someone else to this PC. Follow the prompts to create a new user account.
Log into the new account to create a new user profile.
After logging in, log out and log in back to your old account. Navigate to the corrupted user profile directory, typically located at C:\Users\<Old_Username>. Select all files and folders, then copy them.
Navigate to the new user profile directory at C:\Users\<New_Username>. Paste all the copied files and folders.
After you've finished copying, restart your PC, and log in with the new account.
Also see: Create local admin account without password in Windows 11 or 10
Perform a full system scan
If the problem persists, it's a good idea to perform a full system scan to check for malware or viruses. You can use Windows Defender or any other reliable third-party antivirus software to scan your system and remove any potential threats.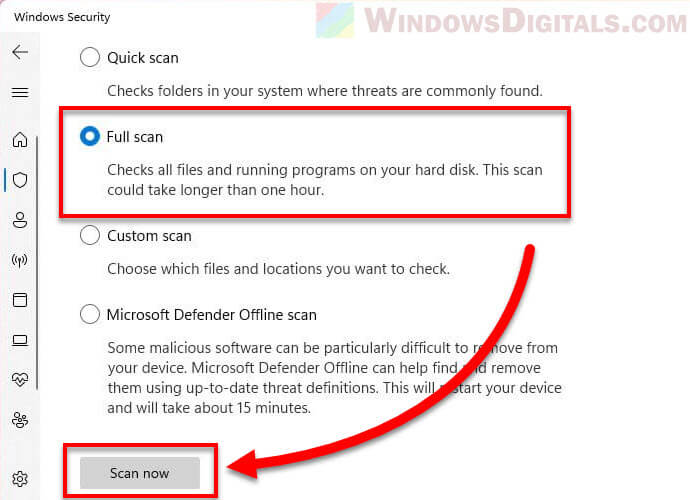 Summing up
Encountering the "Please wait for the User Profile Service" message for an extended period or having it stuck during the Windows login process can be primarily attributed to a bug present in early versions of Windows 10, Windows Server 2008, 2016, and 2019. It's not uncommon for users or administrators to opt out of updating these operating systems, but in doing so, they may run into this bug if the relevant bug fix update hasn't been installed.
The solution to this issue is straightforward: apply the necessary bug fix update. This will typically resolve the problem and allow for a smoother login process.
However, if you're experiencing a slow "Please wait for the user profile service" process, especially in later versions of Windows like Windows 11, it could be indicative of an issue with your user profile. In such instances, creating a new user profile can serve as an effective troubleshooting measure. Simply create a new profile, then copy over your data from the old profile to the new one. This step can help resolve the slowdown and lead to a more seamless login experience.
Staying updated with the latest OS patches and maintaining a clean user profile can go a long way in ensuring a swift and smooth Windows login process.