If you notice an icon called Bright Data on the taskbar in Windows 11 or Windows 10, and whether you exit the program or not, it automatically runs again when you start your PC, this guide will explain what Bright Data is and how to uninstall it from your computer.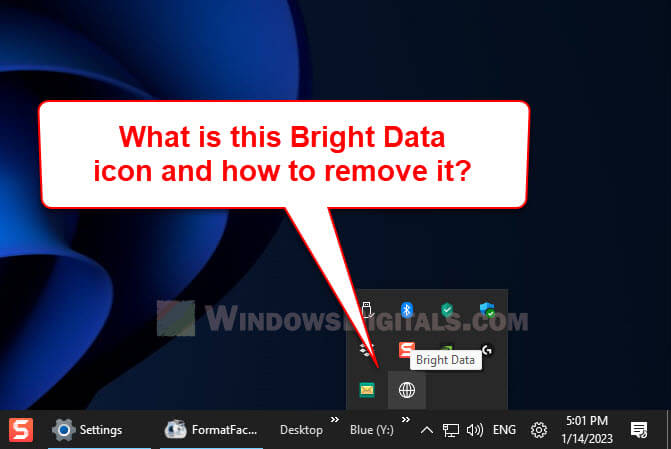 What is Bright Data in the taskbar?
Bright Data is a web data platform that collects data from the web. The data collected is used for detailed research and financial analysis, which helps companies to improve their products and services.
The reason that you have Bright Data installed is because you might be using an app that comes with it. Some free applications, such as Format Factory, are sponsored by Bright Data. When you install such app, the setup will usually ask if you would like to also install the Bright Data service to support the developer. You will usually have the choice to decline it.
However, some applications also offer the option to either install Bright Data and use the application for free, or pay for a license if you choose to opt out of it.
If you choose to allow Bright Data to run on your computer, it will occasionally use your device's free resources and IP address to download public web data from the Internet. It will run as a background service in Windows and can be found as an hidden icon in the taskbar corner overflow (system tray).
How to uninstall Bright Data in Windows
To remove Bright Data from your Windows computer, you need to either uninstall the software that installs it, or opt out of the Bright Data program offered by the software.
For example, when you install a program called Format Factory, it will also install the Bright Data service. However, when you install the software, you get to choose if you want to allow Bright Data to run on your computer and use the software for free, or decline it and have limited use.
By uninstalling the software, the bright data service will also be removed. To uninstall the software, first right-click Bright Data on the taskbar and select Exit to close it.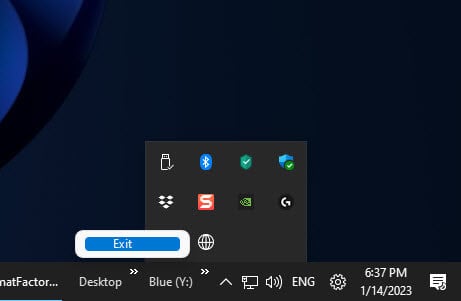 Then, go to Settings > Apps > Apps & features in Windows 11, or "Add or remove programs" feature in Windows 10, and uninstall Format Factory.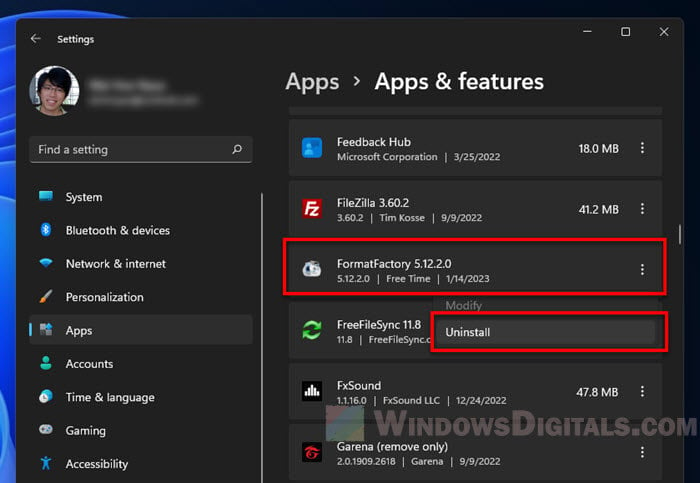 Once uninstalled, go to the directory where the software was installed and check if there are any leftover files in it. In some cases, you may still see the brightdata.exe file in the folder. Manually delete the file or the entire folder of the program if it still exists.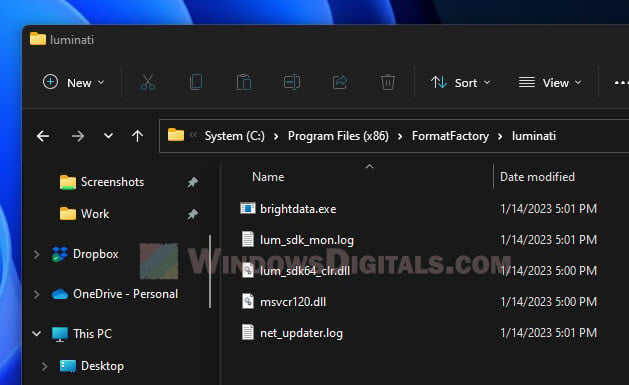 See also: How to Force Delete a File in Use by Another Program on Windows 11 or 10
If you only want to remove Bright Data without uninstalling the software that included it, check if the software allows you to do so and what the implications are.
For Format Factory, you will need to uninstall the software first and then reinstall it. During the installation process, choose to opt out of the Bright Data program. You will also lose some of its advanced features if you choose not to allow Bright Data to use your device's resources.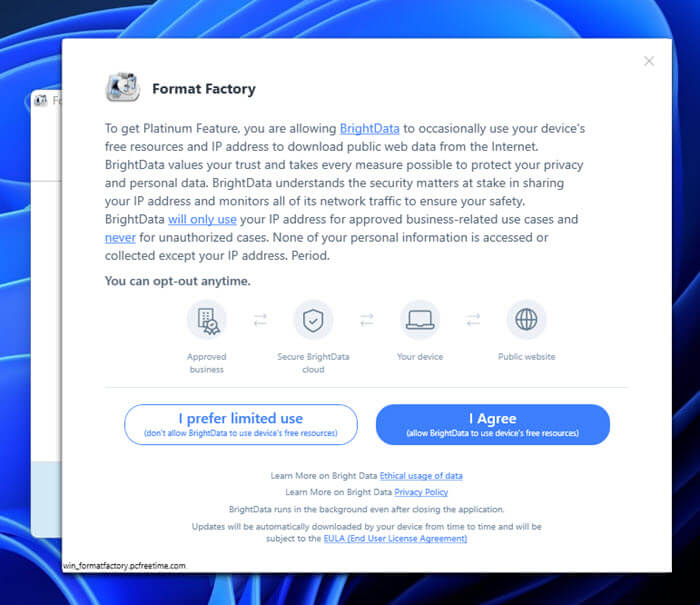 Is Bright Data Safe?
Bright Data is one of the industry's largest data collection platform providing data service for hundreds of companies, academic institutions and small businesses. In general, the Bright Data service that runs on your computer is safe. It just uses your computer's free resources to download public web data from the Internet.
For a detailed explanation of whether your privacy is secure with Bright Data, please visit the following page.
https://brightdata.com/blog/general/your-privacy-is-safe-with-bright-data