If you open Google Search from an iPhone, iPad or Android mobile devices, regardless of what browser app you use, be it Chrome, Safari, Opera or any other built-in mobile browser, by default, you will always see the Google Search mobile version. This guide will show you how to open Google Desktop version on mobile, iPhone, iPad or Android devices.
Google Mobile search does have a better looking interface and provides better overall user experience than Google desktop view on mobile devices. However, Google Mobile search is not always the best option in some cases.
Sometimes it even gives different search results than Google desktop search mode. If you prefer to use Google Desktop version on mobile such as iPhone, iPad or Android devices, here's how to switch to Google desktop version on your browser.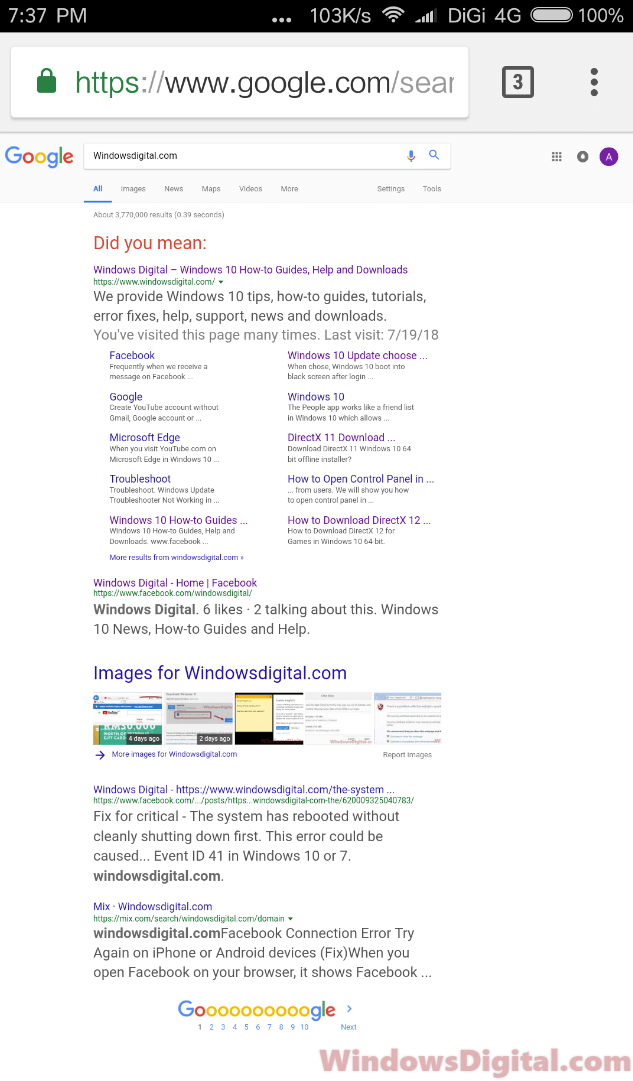 Google Desktop Version on Mobile
Google Search on mobile used to have a link at the very bottom of the page that allows you to switch to desktop version of it. Since some times ago, the link was removed. We can see how much Google wants us to use its mobile search that they remove the only way to switch to its Google desktop version on mobile.
However, we can use our browser app to force the page to load in desktop view mode on any webpage. Here's how to do it.
Also see: Force Google Search Dark Mode on Windows or Android
How to open Google desktop version on iPhone or iPad (Safari)
Assuming you are using Safari to browse the web, follow the steps below to open Google desktop version on iPhone or iPad.
Open Safari app.
Click on the Share button.
Scroll to the right until you see Request Desktop Site.
Tap to enable it.
Now, try to visit Google.com again in Safari.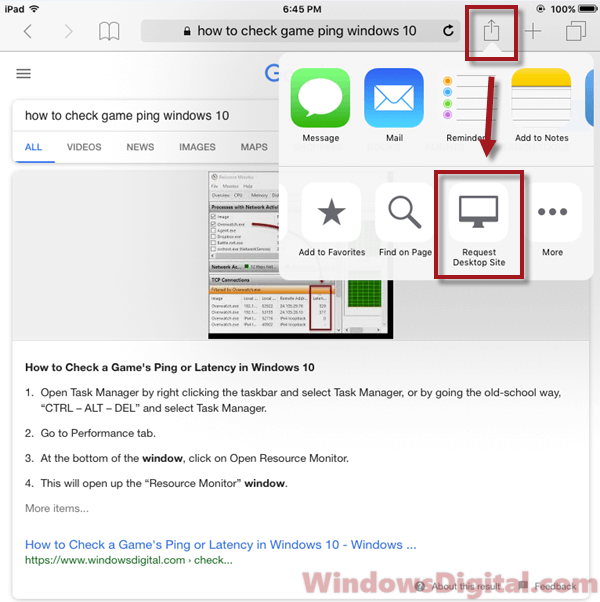 Update: For Safari on the newer iPhone or iPad running the latest iOS version, the "Request Desktop Site" option has been moved into the "aA" icon. Refer to the screenshot below to see where you can request Google desktop version on the newer version of Safari.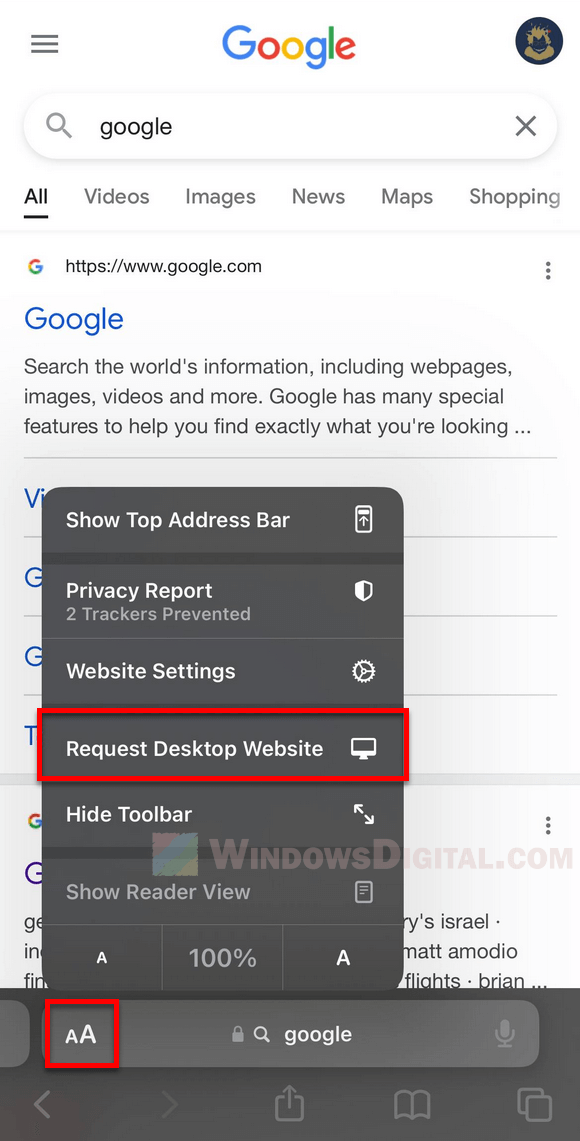 It should now opened as Google desktop version on iPad or iPhone. You can use the Request Desktop Site option to open any website or webpage you want, such as Facebook, in desktop mode. Safari will force the page to load as if you are browsing from a desktop computer.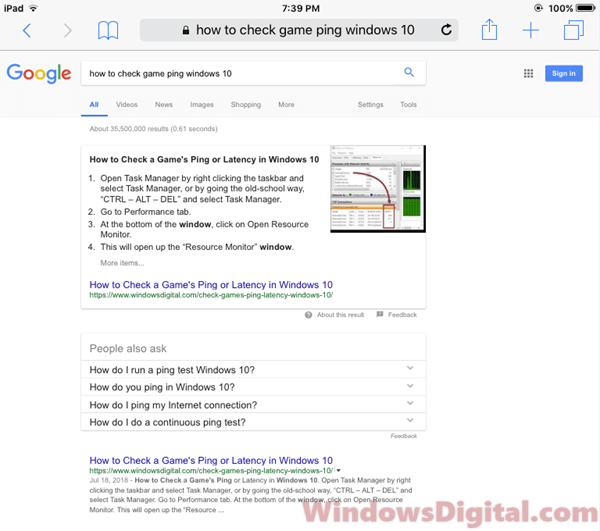 Open Google desktop mode on Android mobile devices (Chrome)
There are many different browser apps in Android market. Normally they will have an option to force the webpage to load in desktop version. Particularly we'll be focusing on Chrome app. Here's how to open desktop version on Android mobile device using Chrome app.
Open Chrome app on your Android device. Click on the triple dotted icon usually at the top right corner of the screen to open Chrome's options menu. Scroll down until you see an option called Desktop site. Click to enable it.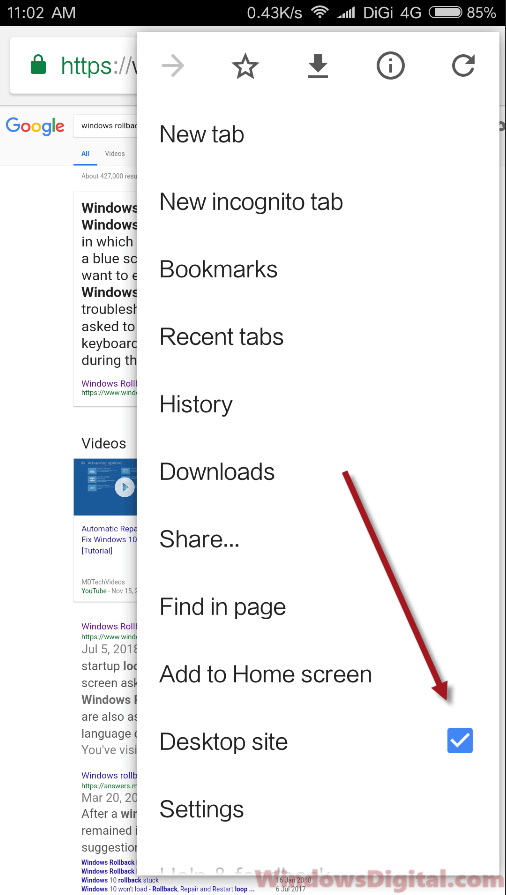 Then, try to open Google search again. It should load in Google desktop version on Android mobile device.