Many YouTube users across the globe enjoy content in various languages. This multicultural space, while enriching, can pose language barriers, especially in the comment section. YouTube, as a solution, provides a "Translate to [language]" option for comments and posts, allowing users to understand comments written in languages different from their own. However, the platform doesn't offer a straightforward way to set or change this translation language. Users often find themselves puzzled when the translation link displays a language that isn't their preferred choice.
Based on numerous discussions, particularly on platforms like Reddit, it's evident that there's a growing demand for a way to customize this translation setting. While there isn't a direct method available on YouTube, a workaround exists through the linked Google account settings. This article aims to talk you through this process, guiding you on how to potentially set your desired language for YouTube comment translations.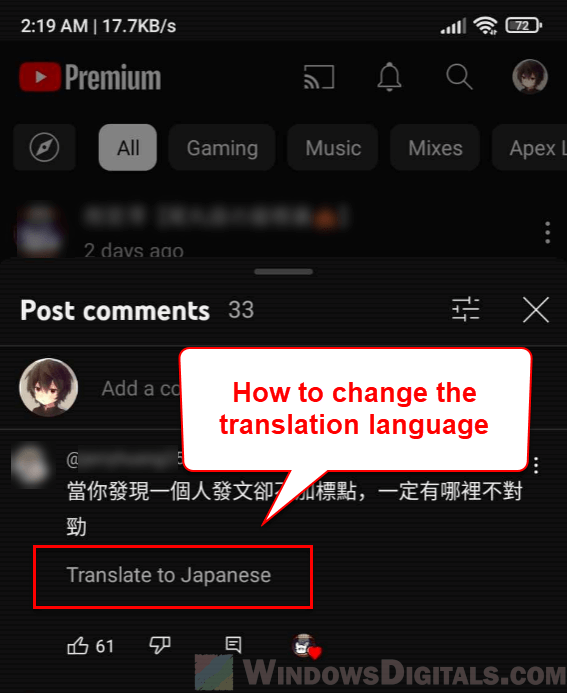 Changing the Language for Comment Translation on YouTube
YouTube's functionalities are intrinsically linked to your Google account. This is because YouTube is a subsidiary of Google, and many of the platform's settings, including language preferences, are derived from the associated Google account. Hence, by adjusting your Google account's language settings, you can indirectly influence the "Translate to [language]" feature on YouTube.
Pro tip: How to Set YouTube to Always Play Highest Video Quality
Step 1: Accessing YouTube App on a mobile phone or tablet
Start by opening the YouTube app on your phone or tablet. While the desktop version offers a vast array of functionalities, this particular workaround is best approached via mobile.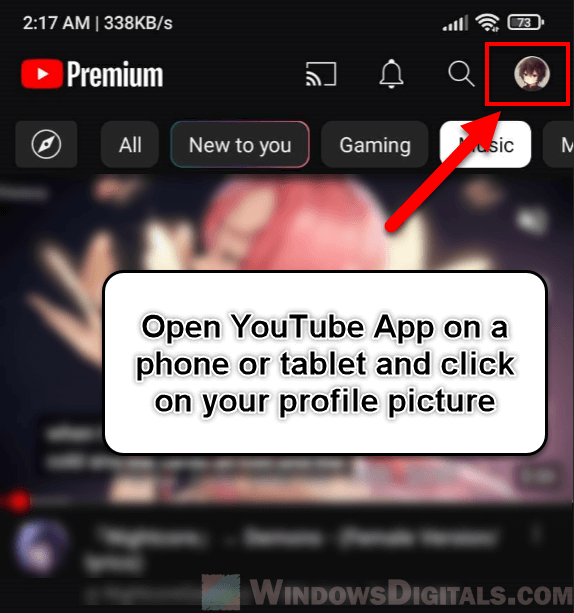 Step 2: Navigating to your Google account settings
Once inside the app, tap on your profile picture located at the top right corner. A menu will pop up. From this list, select "Manage your Google Account."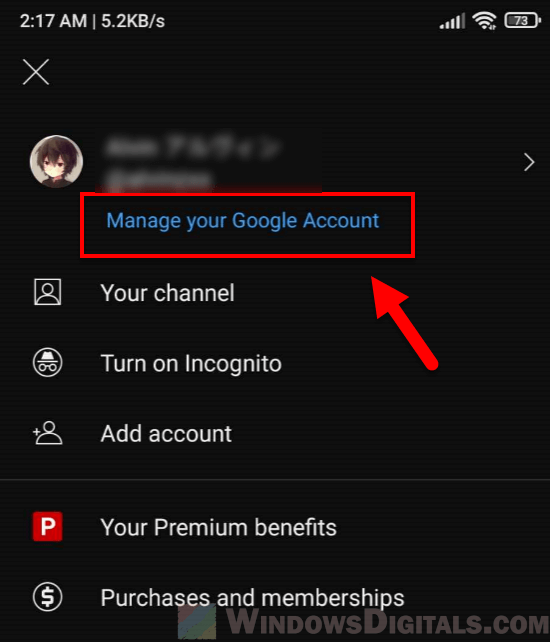 Step 3: Access the "Personal info" section
In your Google account dashboard, tap on "Personal info." Here, you'll find a range of settings related to your account details.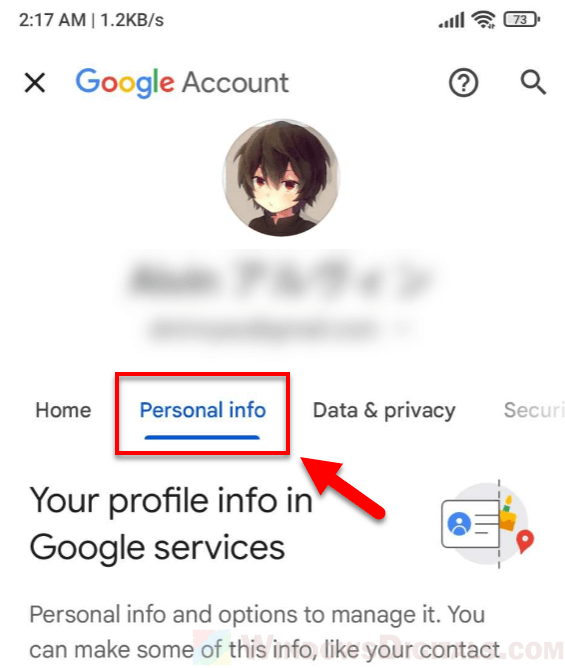 Step 4: Modifying the language setting
Within the "Personal info" dashboard, find and tap the "Language" option. This setting dictates the preferred language across Google services and its platforms, including YouTube.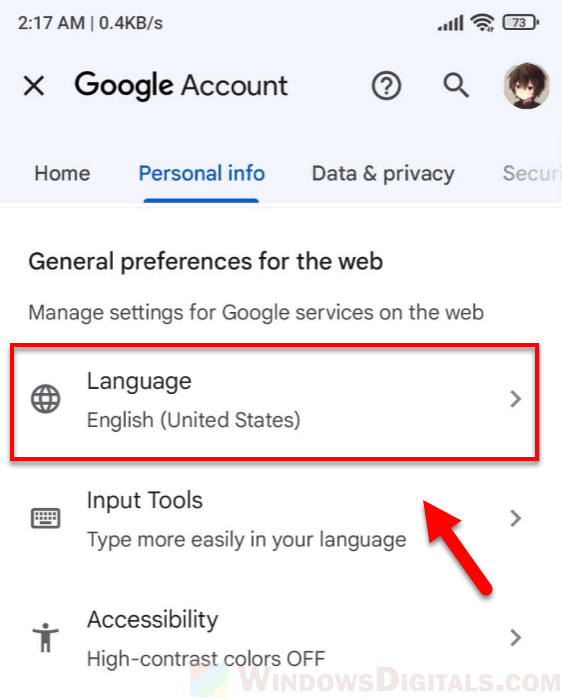 Step 5: Choosing your preferred language
Upon entering the language settings, you'll find your current preferred language listed at the top. Under the "Other Languages" section, any additional languages linked to your account will be displayed. To ensure YouTube translates comments to your desired language, remove all other languages except for your preferred one. Tap on the trash icon next to a language to remove it.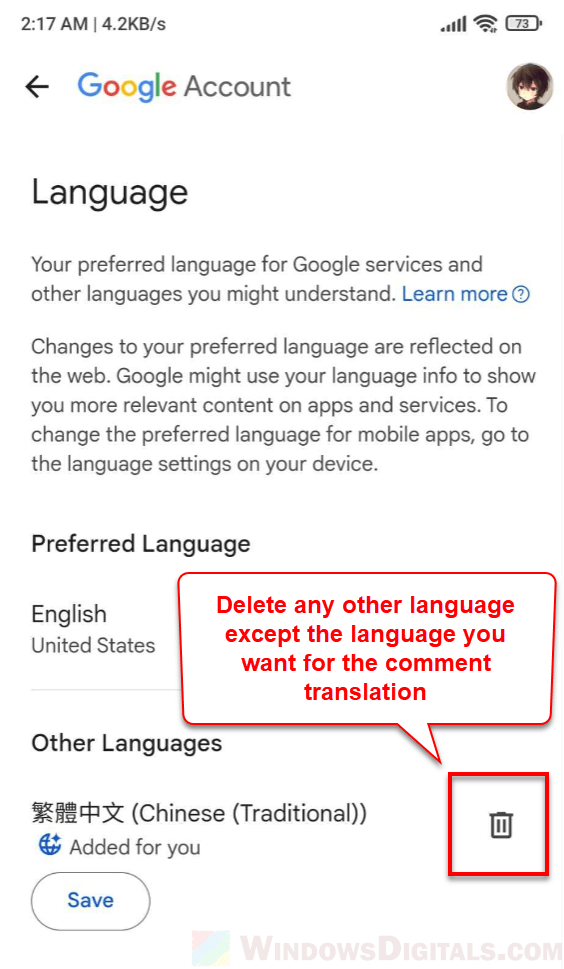 Step 6: Await the changes
After adjusting your language settings by removing unwanted languages, the effects on YouTube's translation feature won't be immediate. You won't need to save after making the changes, but it's essential to understand that it might take a few days for YouTube to reflect this change in the comment translation link. It's a waiting game, so patience is crucial.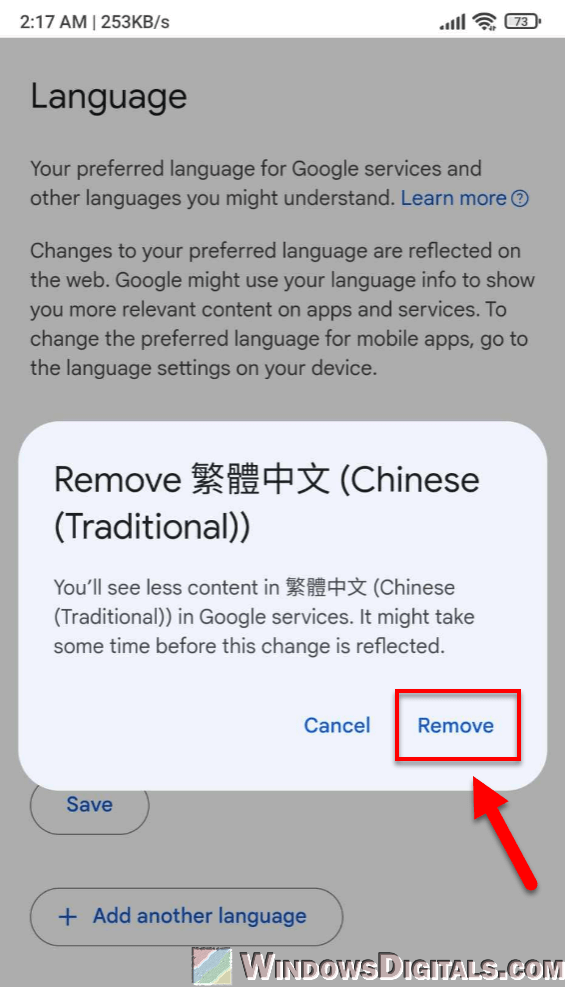 Also see: How to Unhighlight a Comment or Reply on YouTube
Feedback to YouTube
One of the most effective ways to instigate change or improvements on platforms like YouTube is through user feedback. YouTube, like many tech giants, values user input as it provides a real-world perspective on the usability and functionality of their platform.
How to provide feedback:
Open YouTube and click on your profile picture located at the top right corner.
From the dropdown menu, navigate to "Help & Feedback."
Tap on "Send feedback."
Detail your experience or suggestion in the provided box. For instance, articulate the challenges in setting a comment translation language and propose that YouTube consider an easier method for users.
If needed, you can attach a screenshot to provide a clearer context.
Once done, click "Send" to submit your feedback.
Active feedback from users can contribute to YouTube's ongoing development, ensuring that it remains user-centric in its approach. By sharing your experiences and suggestions, you can contribute to enhancing the platform for everyone.
Related resource: How to Undo or Clear YouTube "Not Interested" Feedback
Frequently Asked Questions
Why doesn't YouTube offer a direct way to set comment translation language?
As of now, YouTube doesn't provide a separate setting for comment translation. It likely relies on overall user preferences, such as account language settings and location, to determine translation language. Feedback from users can help YouTube consider implementing this feature in the future.
How long do I have to wait for the language changes to take effect on YouTube?
After making changes to your Google account language settings, it might take a few days for YouTube to reflect this change in the comment translation link. It's important to note that this approach doesn't always work, but a lot of people have had success using it.
Will changing my language settings affect other Google services?
Yes. The language settings in your Google account apply to various Google services, including Search, Maps, and Drive. It's essential to be aware that modifying these settings can influence your experience across these platforms.
Can I set multiple preferred languages for comment translation?
As per the current workaround, it's recommended to set only one preferred language to guide YouTube's translation feature effectively. Having multiple languages might lead YouTube to select any one of them arbitrarily for translation.
Concluding thoughts
While YouTube doesn't offer a direct way to set your comment translation language, tweaking your Google account settings might provide a potential solution. It's essential to emphasize that this method isn't a guaranteed fix, but many users have found success with it. If it doesn't produce the desired results immediately, it's possible that YouTube's algorithms and settings could adapt over time, or other contributing factors might play a role. Still, for those eager to customize their viewing experience, it's a step worth trying.