In most modern Windows 10 laptop or tablet computers, the screen brightness is usually set to be adaptive and automatically adjusted based on changes in ambient light. For instance, if you are in a darker room, the brightness automatically turns down. However, if you want to manually turn your screen brightness up or down on your Windows 10 laptop, tablet or desktop PC, here's a few methods on how to do so.
There are a few ways to change the brightness of the screen on a Windows 10 laptop PC or tablet without any third party software.
Use the brightness slider in Windows 10 Action Center
The easiest and fastest way to adjust brightness on Windows 10 device is by using the brightness slider which can be found in the Windows 10 Action Center.
On Windows 10 desktop screen, click on the Action Center icon (a speech bubble icon) that can be found on the right end of the taskbar.
Use the brightness slider appears in the action center to adjust brightness to your preference.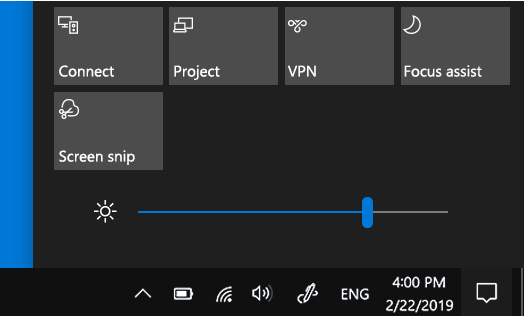 Change brightness through Settings app
Alternatively, you can adjust the brightness of your screen via the Windows 10 Settings app. Here's how.
Go to start menu or Cortana. Search and open Settings (or click on the gear icon in the start menu).
Navigate to System > Display.
From there, you can use the adjust brightness level slider to change the brightness of your screen.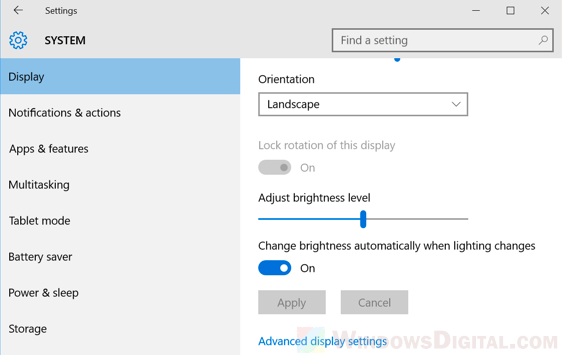 Use the FN (Function) key on your laptop keyboard
If your laptop supports such function, which I assume most modern laptops do, you can change the brightness of your laptop screen by simply pressing the FN keys + brightness up or down keys.
Different laptops have different brightness up and down keys. For example, my dell Inspiron's brightness keys are on F11 and F12, while others can be on arrow up and down keys. Look for the keys that have obvious brightness related icons on them. They usually look like a bright sun and a dim sun that indicates more brightness and less brightness respectively.

The aforementioned methods above only work on the monitor screen built onto your device. If you have an external monitor connected to your laptop as a secondary monitor, the Windows 10 brightness settings will not have any effect on the secondary monitor.
Can't find brightness slider anywhere on Windows 10?
If you can't find the brightness slider on your Windows 10 laptop or notebook PC, it's most likely due to outdated or missing display adapter's driver on your computer. Do the following to update the driver for your display adapters to resolve the missing brightness slider issue.
On the Windows 10 start menu or search bar, search for and open Device Manager.
In the device manager window, expand Display adapters.
Right-click on your display adapter, and select Update driver.
On the next screen, select Search automatically for updated driver software. This will allow Windows to automatically search for the latest driver for your adapter and install it on your PC.
Once the installation is completed, restart your PC and check if you can see the brightness slider now
How to adjust brightness on Windows 10 with external monitor
Don't see the brightness slider from action center, Settings app or anywhere on a Windows 10 desktop PC? That is completely normal because Windows 10 only allows you to adjust brightness on screens that are built-in to the computer like a laptop or tablet device.
For computer with an external monitor, projector or TV, you need to use the brightness adjustment buttons on the hardware itself.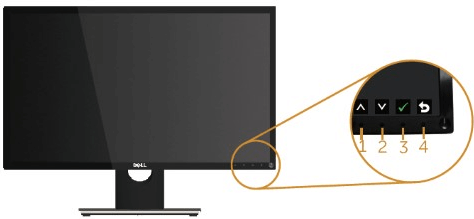 Change brightness using NVIDIA control panel
However, there is an alternative solution to this issue if your PC has a NVIDIA graphic card. You can use NVIDIA control panel to change the brightness on a desktop PC regardless if you have an external or a built-in monitor.
Here's how to change brightness on Windows 10 desktop PC using NVIDIA control panel.
On Windows 10 search bar, search for and open NVIDIA Control Panel.
In the control panel window, navigate to Display > Adjust desktop color settings.
Under "Choose how color is set" option, use the brightness slider to adjust the brightness of your screen.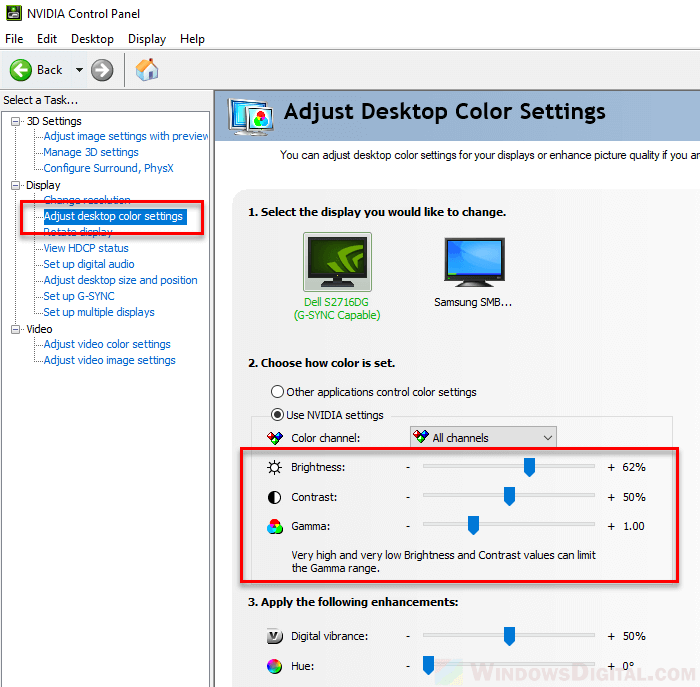 Besides brightness, you can also change the contrast and gamma of your screen from the same settings page in NVIDIA control panel.