If you're attempting to boot into Windows on your SSD, HDD, or a bootable USB flash drive and you encounter an error message that reads, "A disk read error occurred. Press Ctrl+Alt+Del to restart," don't panic. This error can occur when you're trying to boot to any bootable media, including those with Windows 7, 8, 10, or XP operating systems. Additionally, it can happen on laptops or notebooks from various manufacturers such as HP, Toshiba, Dell, Asus, and Acer.
In some cases, this error can also appear with other errors such as "bootmgr is compressed," "error code c00000b5," and "c0000185," which can happen during the upgrade or installation of Windows or other operating systems or software. Rarely, when you attempt to create a virtual HDD into VMware virtual machines using Disk2vhd, "a disk read error occurred" may also appear.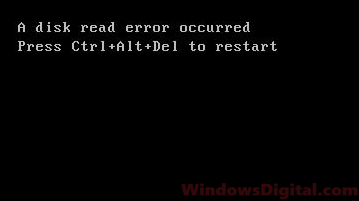 Understanding the problem
The message "A disk read error occurred" means that your computer is unable to read the disk that your BIOS set to boot first due to a disk error. Several different reasons can trigger this particular boot error. While there is no guaranteed fix for this problem, most of the time, it indicates a hardware error. Here's what you can do to troubleshoot the error and to verify whether it is a hardware issue or not.
Also see: HDD Not Detected After Installing M.2 SSD in Windows 11/10
How to fix "A disk read error occurred" issue
Before attempting any of the fixes for the "A disk read error occurred" issue, it's important to understand that this error can be caused by various factors, such as hardware failure, loose cables, or incorrect BIOS settings. Therefore, it's recommended to try different solutions until you find one that works for your specific situation.
Unplug all USB drives, DVDs, and other external media
Firstly, unplug any USB flash drive from your PC and remove DVDs from the player. Then, try to reboot your computer again. This ensures that your computer is not booting into a drive that you don't intend to boot.
For example, you want to boot into your hard drive where your Windows is stored, but the BIOS boot priority is set to boot USB drive first. In that case, when a USB drive is plugged and detected by the computer, it will boot to it first and may result in the "a disk read error occurred" error if the USB is not a bootable drive or if it is simply broken.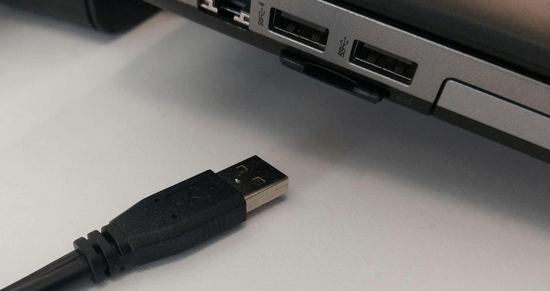 Alternatively, you can check the boot sequence on your BIOS by pressing DEL or F2 as soon as you start your computer. Then, look for a setting typically called Boot Sequence or Boot Priority. Make sure the desired drive is selected to be boot first.
If your intention was to boot into a bootable USB flash drive in the first place, and the computer shows the error, it implies that either the USB bootable wasn't set up correctly, or the USB flash drive is broken. Try using another software to create the bootable USB drive.
Switch off your computer and let it cool down
Most of the time, when you see the "a disk read error occurred" error upon booting your PC, it indicates that your SSD or HDD has failed or is starting to fail. Unfortunately, there is no quick fix for this issue. If you're lucky, letting your PC and the HDD cool down for a few hours can temporarily bypass the error. Abnormally high temperatures in your hard disk drive may stop it from working and cause the error upon booting.
Thus, try to shut down your computer and let your HDD cool down for a few hours before rebooting it. When you can finally boot into your Windows after cooling it down, backup all essential files and data as soon as possible. When the HDD gets hot again, it may trigger the same or other disk errors. In this situation, it's highly possible that the HDD may fail at any point, and when that happens, you won't be able to boot to it ever again.
Try to replace the hard drive's SATA cable
Faulty or loose hard disk drive cables can also cause the "a disk read error occurred" error. Check if the HDD cable is fastened on both ends. Also, try to replace it with a spare HDD cable. If you don't have a spare HDD SATA cable, you can temporarily remove the cable from another computer and test it on this problem computer.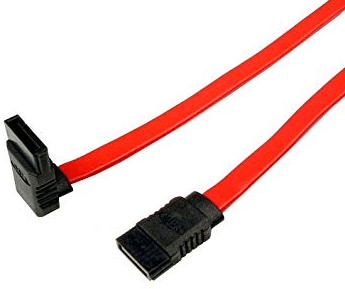 "A disk read error occurred" error appears randomly
If the error appears randomly, sometimes you can see the Windows 10/11 loading logo, but unable to boot into it, try to force boot into Windows Recovery Environment. You can do this by long-pressing and holding your computer's power button until it's completely turned off. Boot it up again and repeat the force shut down for 3 times.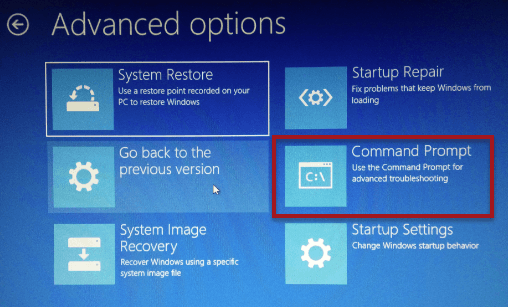 If you can boot into Windows Recovery, use the command prompt tool to run CHKDSK command to check your HDD or SSD for disk error. Besides, you can also run bootrec commands to repair the master boot record (MBR) which directly affects how disk reading works in Windows 10/11. For detailed instruction on how to perform these fixes, read: How to startup repair Windows 11/10 using command prompt.
Replace the hard drive or SSD
If you've tried all the above methods and still can't seem to fix the "a disk read error occurred" issue, it may be time to consider replacing your hard disk drive. This error is often an indication of an imminent hardware failure in your HDD or SSD, and attempting to fix drive to another computer and see if it can be detected or accessed. If not, it's most likely a hardware problem, and you should replace the hard drive with a new one.
Before replacing the hard drive, ensure that you have a backup of all your essential files and data. If your hard drive fails completely, you may not be able to recover any of your data. Once you have a new hard drive, you can install the operating system and restore your data from the backup.