Xender is one of the world's leading file sharing application for cross-platforms medias and files sharing. It's not only for mobile to mobile sharing but also allows sharing from mobile to PC or vice versa. This allows users to sync files such as photos, videos, musics and documents from Android or iOS to Windows PC or Mac OS, or vice versa. Here's how to download Xender for PC Windows 10/11 64-bit or 32-bit latest version for free.
Is Xender app sharing faster than Bluetooth? Yes, the devices are wirelessly connected with each other when using Xender app, and thus, the transfer speed would surely succeed Bluetooth transfer (somewhere 60x faster). It doesn't rely on any internet connectivity, Bluetooth or even WiFi network (only when sharing between Android and iOS). It's also much easier than using AirDrop and doesn't need Near-field communication (NFL).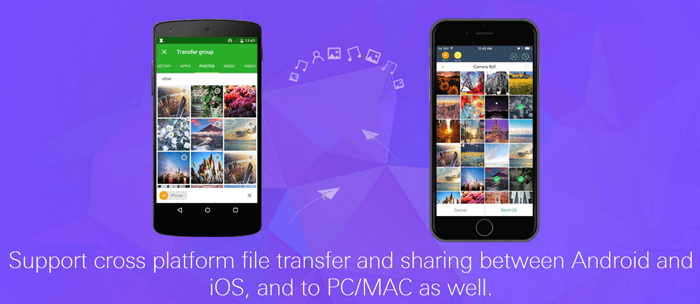 Download Xender for PC Windows 11/10
Xender for PC supports Windows 7, Windows 8 and Windows 10 64-bit or 32-bit. It's a freeware, meaning that the app is free to download and use. However, the sharing between PC and mobile devices only requires you to have Xender app or apk installed on your iOS, Android or Windows Phone. You don't need to download or install Xender for your Windows PC to use it.
You can go to Xender's official download page to view all downloads about Xender here: https://xender.pro/download/
Update: You don't need to install Xender to use it on Windows PC. It's because the sharing between PC and mobile devices using Xender doesn't need any installation on the PC part. In the next section, we will show you how to share and transfer file from phone to PC using Xender Web on your Windows PC.
You may also like: How to Share Files From Android to PC, or PC to Android Wirelessly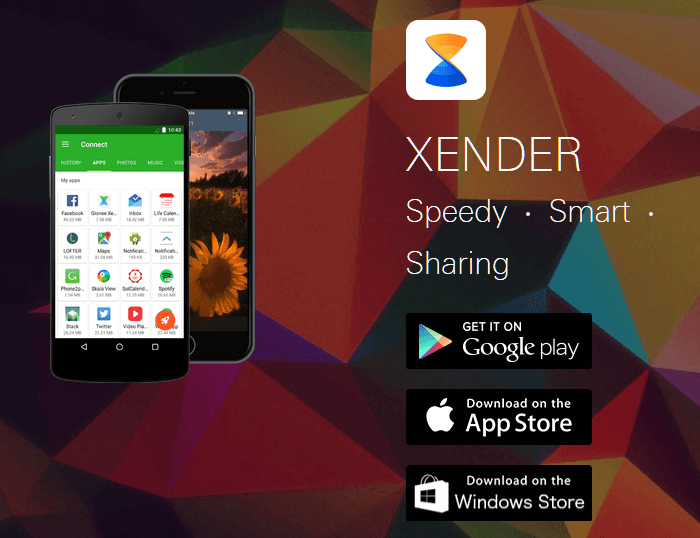 How to transfer file from Windows PC to mobile device with Xender
First of all, download and install Xender app apk on your Android or iOS mobile device. You can download Xender app from the Google Play or App Store. Then, follow the steps below to connect your phone or tablet to your Windows PC with Xender.
Open Xender on your Android or iOS device.
Tap on the "+" button and select Connect PC.
On your Windows laptop or PC, open a web browser (Edge, Chrome or Firefox) and visit web.xender.com (Xender Web share).
On your device, tap on the Scan button to scan the QR code shown on the laptop.
After the scan is successful, both your mobile device and your PC should be automatically connected.
You can now transfer or share any file you like between them.
As it requires you to visit a webpage, the sharing between PC and mobile using Xender would need internet connectivity. Unlike mobile to mobile sharing which two devices can be wirelessly connected, the sharing from phone to PC may consume your mobile data if you're not on any WiFi network.
Share files with Xender for PC Windows 10/11 without internet connectivity
However, if you are using a Windows laptop with WiFi capability, sharing on Xender for PC without internet connectivity is possible. You can do this by simply turning on Personal Hotspot on your Android or iOS device. Then, connect your laptop to the personal hotspot created by your device.
Using a web browser on your Windows laptop, visit to 192.168.43.1:33455 (Xender for PC local network). When prompted for permission on your mobile device, tap Accept and your devices should be connected.
There is also a 10MB transfer limit if one of the device is not connected to the same WiFi or Internet network. This is known as Cloud mode in Xender for PC. If both devices are connected to the same WiFi or local network, there will be no data transfer limit.