Malwarebytes is one of the most popular security software to defend your PC against malware, spyware, adware, phishing, ransomware, viruses and unwanted programs. Here's how to download Malwarebytes offline installer for Windows 10 64 bit or 32 bit PC for version 2018.
Malwarebytes Offline Installer for Windows 10 64 bit PC
Is Malwarebytes still free?
Malwarebytes does not have a free plan. However, the software is free to download and use, for 14 days. During the free trial period, you can freely use Malwarebytes to scan your computers for possible threats and to keep your PC protected by its real-time anti-malware protection.
What does Malwarebytes free do?
After 14 days of which the free trial ends, you can still use the anti-malware scanner but the real-time protection will no longer be active. In order to continue using Malwarebytes to protect your PC real-time, you will have to purchase Malwarebytes Premium by yearly subscription.
Is this download Malwarebytes free or premium?
The Malwarebytes installation is both free and premium version. Like mentioned above, it is free for the first 14 days after installation. During this period of time, you can use every functions that are meant for Malwarebytes premium in the software. When the free trial ends, those features that need premium subscription will be locked until you pay for it.
After purchasing a license for it, you will only have to sign into Malwarebytes to unlock the features. You don't need to reinstall or upgrade the software. That said, this download is the full installation of both Malwarebytes free and premium.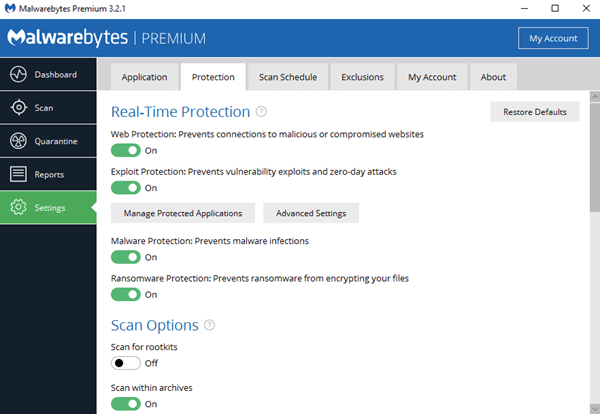 Why Malwarebytes offline installer?
Most software download in the modern days use a web installer. A web installer is nothing but a small piece of downloader that requires internet connection to run to download the actual installation files. Thus, for computers with no internet access, using a web installer will not work.
The Malwarebytes offline installer, unlike an online installer, already includes everything needed to install the software on your PC with or without internet connectivity. Malwarebytes offline installer for Windows PC is also useful when you want to install it on many computers without having to repeat the downloads.
Malwarebytes Offline Installer Download for Windows 10 PC
You can download Malwarebytes offline installer for Windows 10 64 bit or 32 bit PC from here (official download link). The download link will automatically provide you with the latest version of Malwarebytes offline installer 2018.
After downloading the Malwarebytes offline installer setup file, you can then copy and transfer the installer to other computers through a USB flash drive or other external drives. You can use the installer to install Malwarebytes locally on any Windows PC.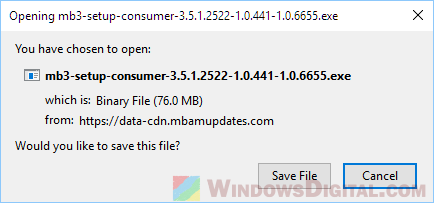 To install Malwarebytes, run the offline installer. When prompted for UAC confirmation if you are using Windows 10, click Yes to run the setup with admin privileges.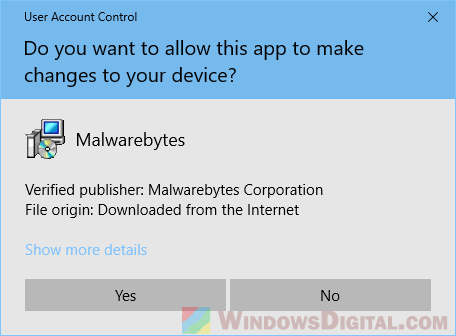 On the installation window, click Agree and Install. Select your desired installation path and follow the rest of the on-screen instructions to complete the install.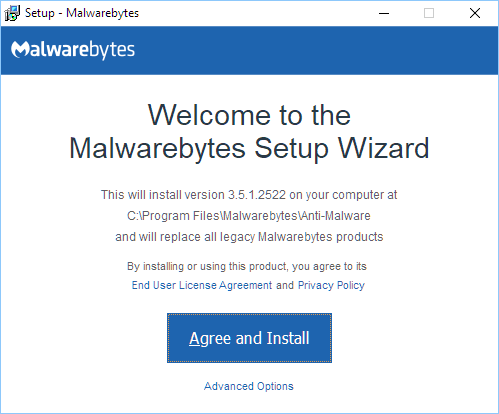 Once installed, restart your PC and you can then start using Malwarebytes.