KMPlayer is one of the most popular default video player alternatives for Windows 10. It is known for its capability to play nearly all types of videos with its self-contained codec. Here's how to free download KMPlayer for Windows 10 64 bit offline installer for laptop or desktop PC.
KMPlayer supports 36 languages and has been widely used by users from all around the world. It can play high quality movies and videos in 3D, 4K or UHD. One of the most stunning feature is that you can capture video and audio or instant screen capture while playing a video.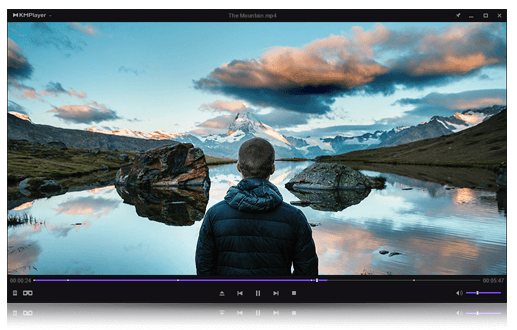 KMPlayer for Windows 10 64 bit Free Download
The default KMPlayer for Windows 10 64 bit download is an offline installer which you can download from its official website. Unlike many other web installers, it doesn't need internet access to run the installer. Thus, you can use the installer on computers that don't have internet connection.
To download KMPlayer for Windows 10 64 bit, go to here. The download link is from the KMPlayer's official website itself. It should be safe to download and use on your PC.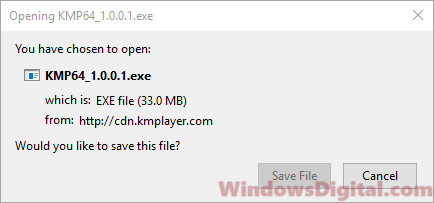 KMPlayer for Windows 10 64 bit is free to download and use (freeware). In other words, you don't need to purchase any license to use the software, as per KMPlayer.com.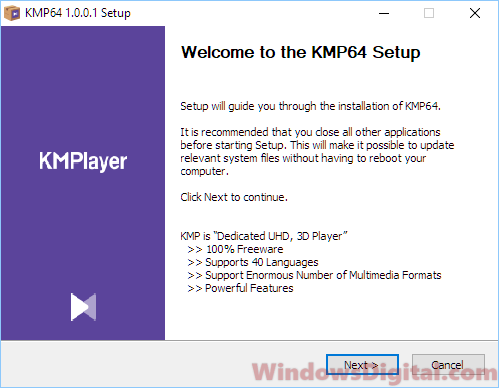 What video formats can KMPlayer for Windows 10 64 bit supports
KMPlayer can a wide range of different file formats WMV, AVS, AVI, ASF, FLV, MP4, MKV, RTS, MPEG1, MPEG2, AAC, WMA7, WMA8, OGG and others. To view a full list of supported file types, go to its official website at kmplayer.com. For unsupported video formats, you can install the codecs from external sources to make it playable in KMPlayer for Windows 10.
KMPlayer for Android, iOS or Mac OS download?
If you are interested to also use KMPlayer on your mobile devices or your Mac OS computers, you can download it from Google Play Store for Android and App Store for iOS devices. As for Mac OS users, you can download KMPlayer from here (also official link from kmplayer.com).
Can KMPlayer work with VR files or programs?
KMPlayer VR is currently only available for Android devices. The KMPlayer VR can work with various virtual reality files. If you have a VR ready video, you can use KMPlayer VR to play it on your Android mobile phones.
However, the KMPlayer for Windows 10 64 bit doesn't support VR as of now.
Will I need additional codec to play video using KMPlayer?
KMPlayer for Windows 10 64 bit already includes codecs that can play majority of video types. However, to play an uncommon video format, advanced users may still need to manually install the codec that support the video file type so that the video can be played on KMPlayer.
Is KMPlayer for Windows 10 64 bit safe to download and use?
Like mentioned above, the download link provided in this page are from kmplayer.com official website. KMPlayer has been around for more than a decade now and it is also one of the most widely used video player for Windows 10 PC in the world. So, you can rest assured that the download is safe.
Anyway, we recommend that you always check on the download link before downloading any software installer and make sure they are at least from the official website. Downloading from external sources may risk installing unwanted programs and possibly malware infected software.