Kaspersky Free is one of the most popular free antivirus software in the world. Kaspersky Free Antivirus 2019 is the latest version of Kaspersky Free to date. This guide shows how to download Kaspersky Free Antivirus 2019 offline installer for Windows 10 64 bit or 32 bit, if you can't use the default web installer.
Kaspersky Free is our most recommended free antivirus program. Kaspersky Free, as compared to other free antivirus software, does not show any third-party advertisements. Most importantly, unlike some of the most notorious free antivirus which collect personal data anonymously, Kaspersky Free does not collect any personal data. They value your privacy.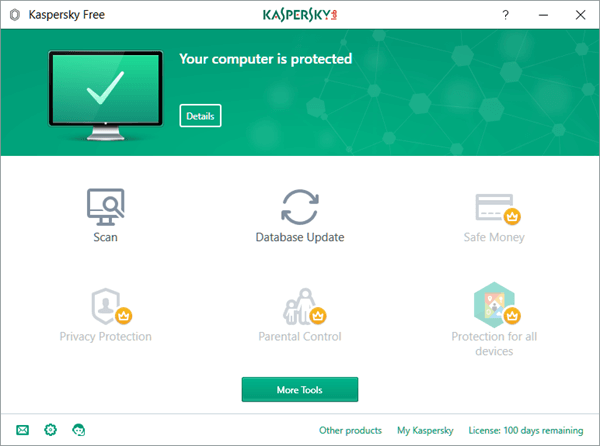 Kaspersky Free Antivirus 2019 Offline Installer
Why Kaspersky Free offline installer?
The default setup which you can download from Kaspersky is an online installer. An online installer is a setup that will download the core installation files only when you run it on your PC. This means that you will need internet connection when the installer runs, making it impossible to be installed on computers that don't have internet connection.
To get around this problem, or that you just prefer to use a standalone full installer, download the Kaspersky Free Antivirus 2019 offline installer instead. It would also be very much useful to use the offline installer on multiple computers without needing to repeat the downloads and waste your internet bandwidth for each installation.
Kaspersky Free changes in 2019
Kaspersky products will get a huge update every year that they will rename it according to the upcoming year. These upgrades usually bring massive improvements to the software and introduce stunning new features.
Kaspersky Free Antivirus 2019 improve drastically in terms of its speed and computer resources utilization. It's much faster now with lesser CPU and RAM resources consumption.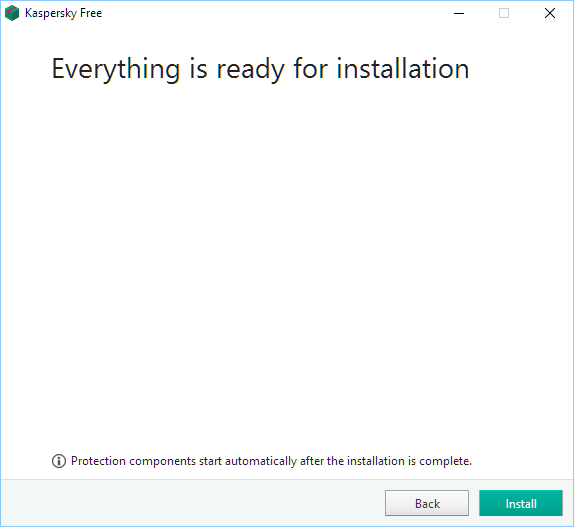 Aside from its ability to detect even more threats, it is now treating adware just as they do with malware. So, it will be more strict when dealing with websites or programs that often open ads popups and other kind of adware.
You will still need internet access after KFA installation
The Kaspersky Free Antivirus 2019 offline installer will help when you can't handle big downloads using the web installer or when you don't even have internet access. However, you will still need internet connection to keep the software updated. It's important to keep an antivirus program updated so that it can detect newer malware, viruses and other threats.
Therefore, it's always recommended that you periodically (at least once a month) connect your PC to the internet for Kaspersky Free Antivirus to update itself.
Download Kaspersky Free Antivirus 2019 Offline Installer
You can download Kaspersky Free Antivirus 2019 offline installer version 19.0.0.1088 from here (official download link from kaspersky.com). The setup in this particular download is in English and for home user only.
Update: Link replaced with the official download for KFA 2019 web installer. Kaspersky seems to have removed the offline installer download for Kaspersky Free Antivirus 2019. We recommend that you stick with the web installer for now to get the latest version of KFA 2019.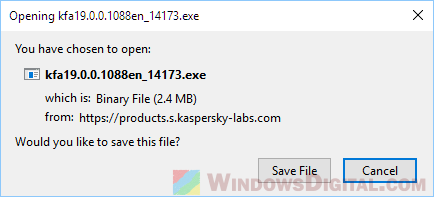 If you insist to use an offline installer for Kaspersky Free, you can try the offline setup for an older version of KFA 2018 which can be downloaded from here. Please note that this is an old version of KFA and you may need to update the software to the latest version after installation.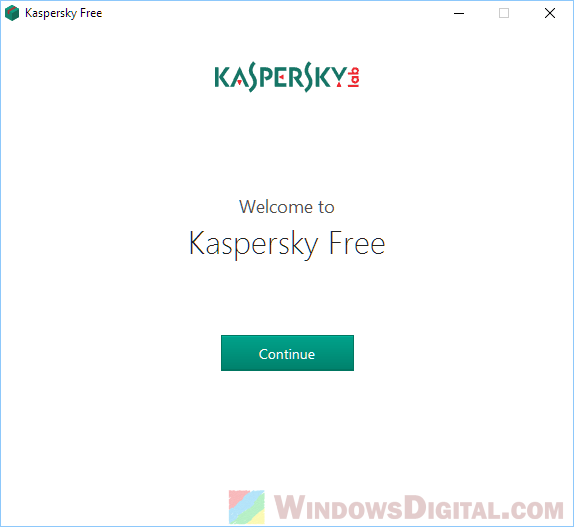 The Kaspersky Free Antivirus 2019 offline installer download links provided above are all from Kaspersky official site. Thus, they are safe to download and use. If you download from other sources, you may risk downloading unwanted programs or an already infected antivirus software. Double check if you are downloading from reputable source by checking the URL of the download link before deciding if you trust the website for the downloads.