Inbox by Gmail is a new app recently launched by the Gmail team. Unlike the casual Gmail page, Inbox by Gmail has a much simpler and easier to use interface. The Inbox by Gmail app helps you to spend less time with email and allows you to access to everything much quicker. This post explains how Inbox By Gmail login works, and how to sign into inbox.google.com, google.com/inbox or login via Inbox by Gmail app.
For instance, you can now browse photos without opening a message if you login to Gmail by Inbox app. When you make a reservation on anything, you'll instantly get the details at a glance. You can view all your promos and offers at once in bundle, and you can of course sweep them away when you don't need them.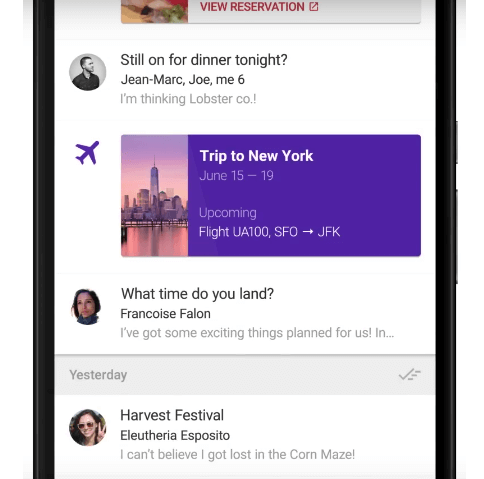 You can also check all your trip details at a glance if you have flights or hotels booked using your Gmail. All other improvements include quicker email composing, creating reminders for your to-do list, easily snooze your reminders until the right time, and more.
Inbox by Gmail login via google.com/inbox or inbox.google.com
If you're on a desktop or laptop computer, be it a Microsoft Windows 10 PC or a Mac OS X, as long as you have access to your internet browser, you can access to the new Inbox by Gmail by going to the following URL.
inbox.google.com
google.com/inbox
Both URL will immediately bring you to the new Inbox by Gmail interface and have access to all the new features that the casual Gmail inbox page doesn't have.
Inbox by Gmail app login on Android and iOS
If you're to use Gmail on your Android smartphone or an iOS tablet, you can download the Inbox by Gmail app from the Google Play or App Store respectively.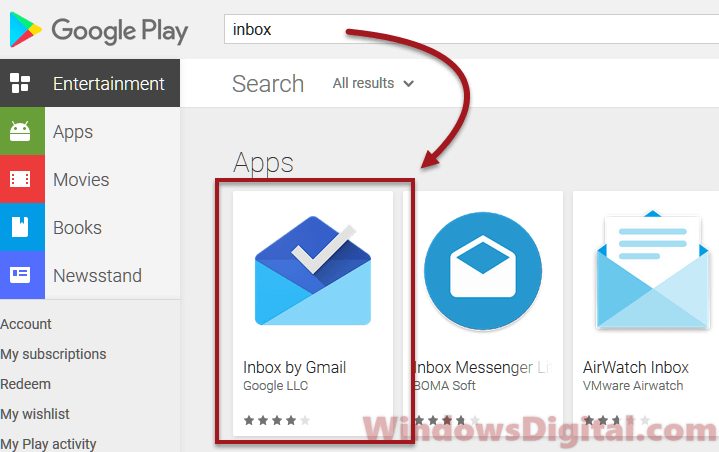 Once downloaded, launch the app and sign into your Gmail inbox account like you usually would on your Gmail app. You should then be able to start using all the new features in the Inbox by Gmail app.
Both the classic Gmail app and Inbox by Gmail syncs emails from Gmail the same way. You can choose to stick to one app or use both of them. All your emails will always be with Gmail and can be synced to both apps. So, you don't have to worry about cases like losing emails in any of the apps.
Other Inbox by Gmail login features
It is a new Gmail email inbox interface that looks different from the usual Gmail primary interface. It looks much simpler, neater, and amazingly faster when loading the Gmail inbox page and individual email.
Here's a few things about the available tools and what you can do in the new Inbox by Gmail page or app.
Compose new email by pressing the Plus icon on the right.
Delete or mark done (mark as read) any Gmail email you like by hovering your mouse over the emails.
Click on the Sweep mark all unpinned emails as done all at once.
Pin any email you like to the inbox by clicking the Pin to the inbox icon beside each email.
Move emails to Spam, bundled in the inbox or any folder (you've previously created) you like.
Your Gmail emails will be sorted by month by default (eg. Today, Yesterday, This month, May, April).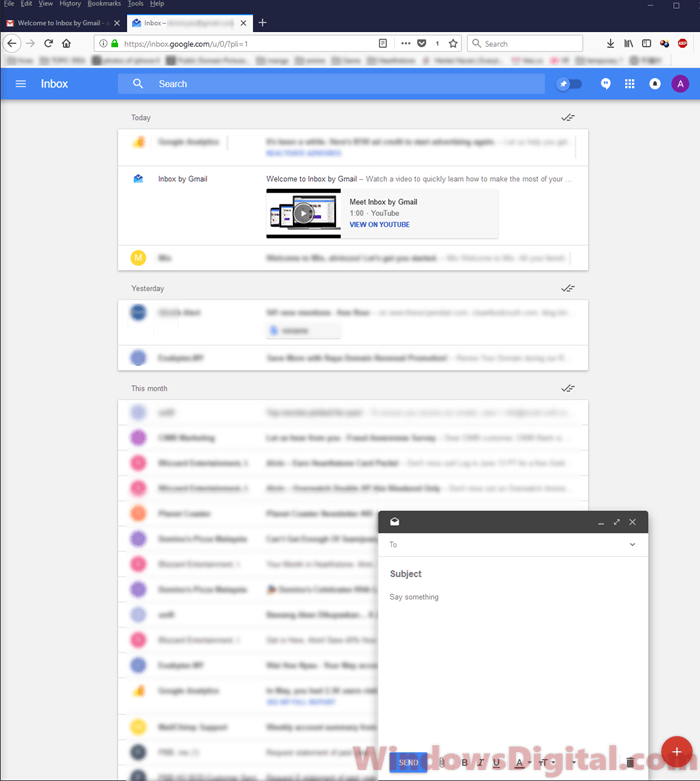 This new interface is absolutely stunning and we recommend you to start using it instead of sticking to the old Gmail interface. It will drastically improve your productivity if managing email is a part of your work.
Is Inbox going to replace Gmail? Google says that Gmail isn't going anywhere. Inbox is just a new experience designed with better interfaces and developed alongside Gmail.