Where is Control Panel in Windows 10? This post will show you how to open Control Panel in Windows 10 easily using cmd as administrator, via Windows Search or Cortana, or through the Windows 10 Settings, for both safe mode or normal mode in Windows 10.
Windows 10 offers varieties of useful feature and improved interface. This includes introducing the Windows 10 Settings which meant to replace the old Control Panel. The fact is Control Panel isn't removed, it's just hidden away from the main navigation as Microsoft is trying to encourage users to get used to the new Settings.
Well, that certainly doesn't mean that we don't need Control panel anymore. It's still very frequent that we would come across some how-to tutorials or error fixing guides which require accessing to the Control Panel in Windows 10. In fact, some settings can only be seen in Control Panel, and not available in the new Settings.
How to Open Control Panel in Windows 10
Via Windows Search or Cortana
This should be your attempt to open Control panel in Windows 10. Go to Windows Search or Cortana from the start menu. Type exactly the words Control panel. It should then appear in the search result.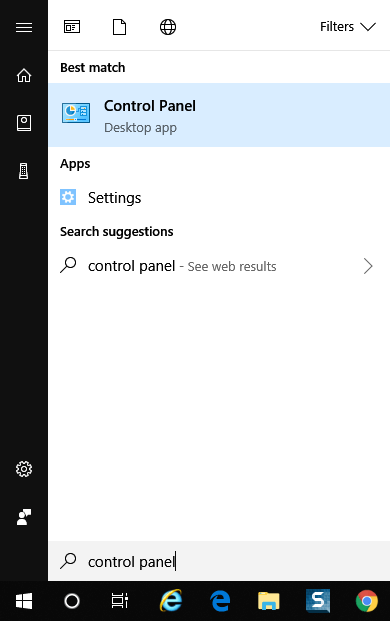 In some rare cases, control panel will not show in Windows search. If that's the case, use the next method.
Via Settings in Windows 10
If searching control panel don't work, you can try searching it in the Windows 10 settings. Go to start menu. Click on the Setting icon which looks like a gear icon at the bottom left of the menu.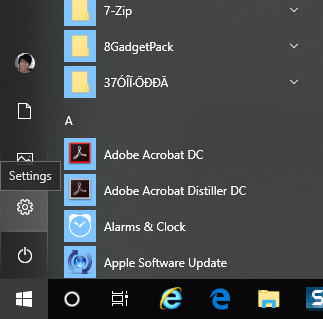 In the Setting window, type control panel in the search form. Control panel should then be shown directly from the search suggestion.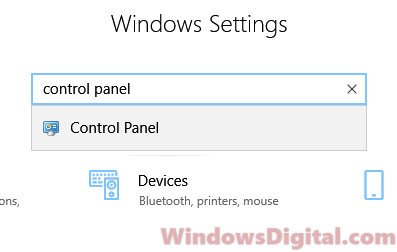 If the Control panel doesn't show up in the search in Settings, try the next method.
How to open Control Panel in Windows 10 using CMD
The more technical way to open control panel in Windows 10 is by using command prompt. Here's how to do it.
Go to start menu.
Search for cmd.
Right-click command prompt from the search result and select Run as administrator.
Type control panel then hit Enter.
This should open the control panel right away.
If not even this method works for you, there must be something wrong with your Windows 10. We recommend you to run a system file check and a full virus scan using your antivirus software.
System file check will be able to automatically find and repair missing or corrupted system files in the Windows 10 OS. To run system file check, follow the steps above to open command prompt. Make sure to run it as administrator because the command can only be executed when you have admin privilege. Enter the following command: sfc /scannow. Sit back and wait for the process to complete. Restart your computer and try to open Control Panel in Windows 10 again.