Forgotten your home's WiFi password when your friends ask for it? There are often times we need to connect a new device to a WiFi we often use. But since our computers and phones are able to auto connect every time we are in range of the WiFi, we sometimes couldn't recall the password of the WiFi in our home, workplace or cafe we often visit. Fortunately, it is possible to find and see the password of any connected WiFi connection on your Windows 10 desktop or laptop computer. This guide will show you how to do so.
Don't get this wrong though. This method can only reveal the password of the WiFi any of your Windows 10 PC has connected to. It does not reveal the password of a random WiFi none of your devices has connected to before.
How to Check WiFi Password on Windows 10
In order to check a WiFi's password, you must have a Windows 10 computer currently connected to the WiFi. On that particular computer, follow the steps below to find and see the connected WiFi password.
Step 1: Go to Windows 10 Search or Cortana, search for and open Settings. In the Settings window, select Network & Internet.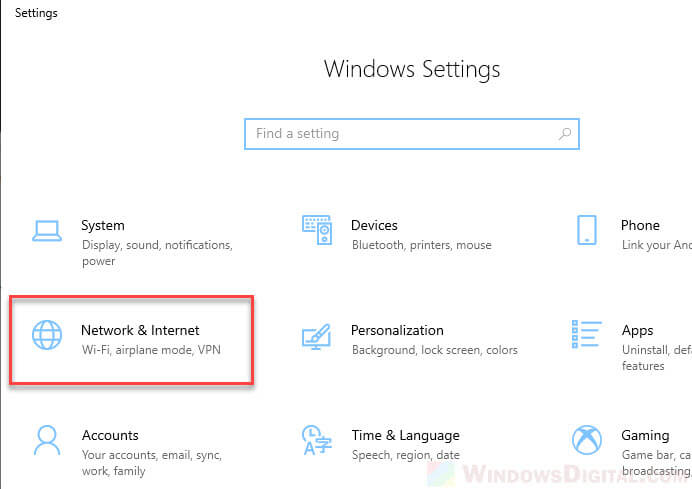 Step 2: On the left pane, Select Status (by default you should already be in Status window). Then click on Network and Sharing Center link at the bottom of the window.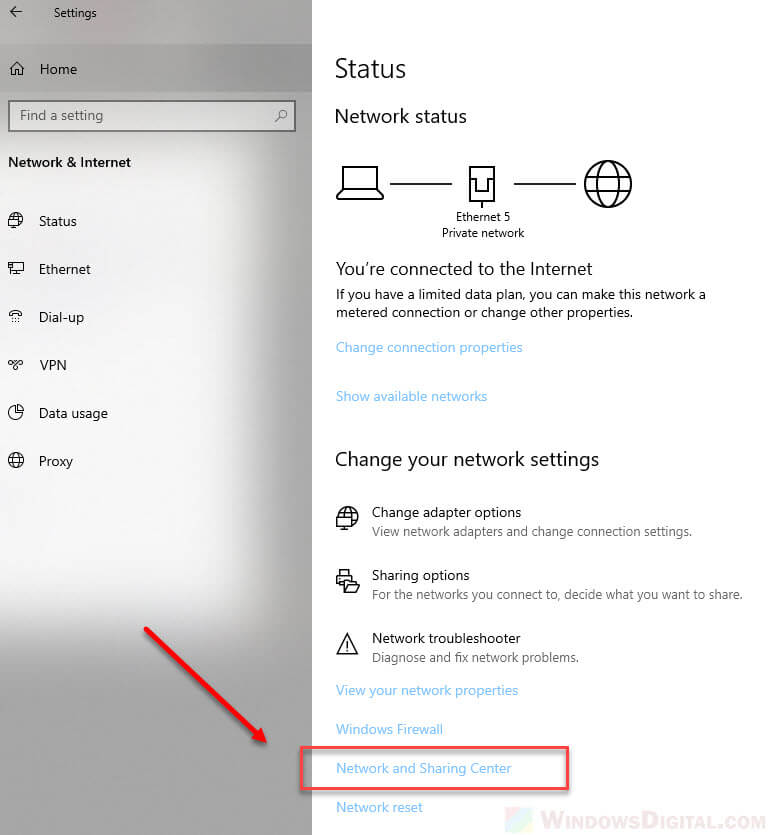 Step 3: In the newly opened Network and Sharing Center window, click on the connected Wi-Fi next to Connections. (If you don't see any Wi-Fi connection on this page, make sure your PC is connected to the WiFi you want to find the password before proceeding to this step.)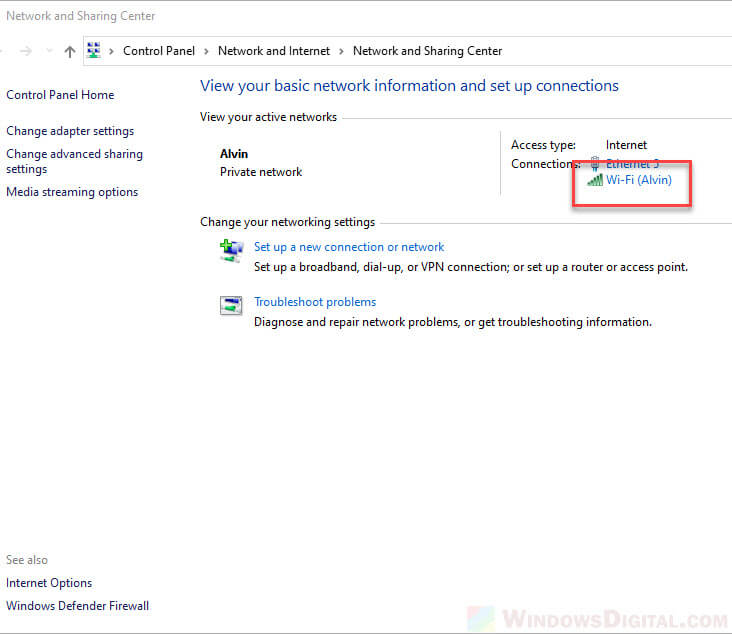 Step 4: In the Wi-Fi Status window, click on Wireless Properties.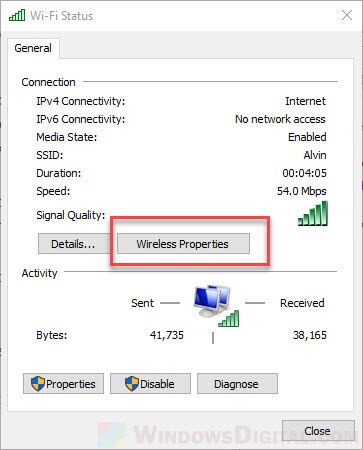 Step 5: In the Wi-Fi Wireless Network Properties window, go to Security tab. Next to Network security key, click on the checkbox to enable Show characters. The password of the WiFi your PC is connected to should now be revealed.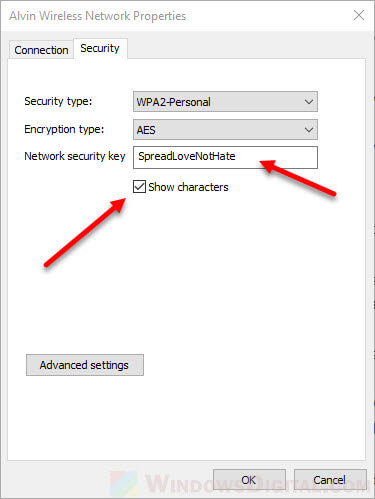 Once you have the password, you can then use it to connect your new device to the WiFi.
If the password doesn't work to connect your new device to the WiFi, it may indicate that the password of the WiFi has been changed since your last connection.
Also, check if you have Caps-Lock turn on when you type your password because WiFi password are mostly case sensitive. Turn it off before typing the password on your new device.