You may have added your family, friends, colleagues and even your romantic partner as contacts on Snapchat. But what if you have just met someone and want to find him/her on Snapchat? This guide will show you how to find someone on Snapchat without username – by phone number, display name or Snapcode, and add him/her as your Snapchat friend.
How to find someone on Snapchat by phone number
When you first launch Snapchat on your iPhone or Android device, the app will ask if you would like to sync your contacts so that you can find and add your friends by your already added contacts on your phone.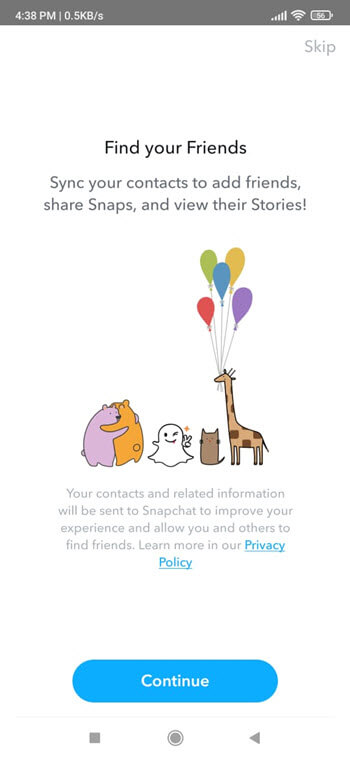 If you allow the app to sync your contacts, which is a feature enabled by default, you can go to the Chat or Stories, tap on Add Friends, and then tap All Contacts.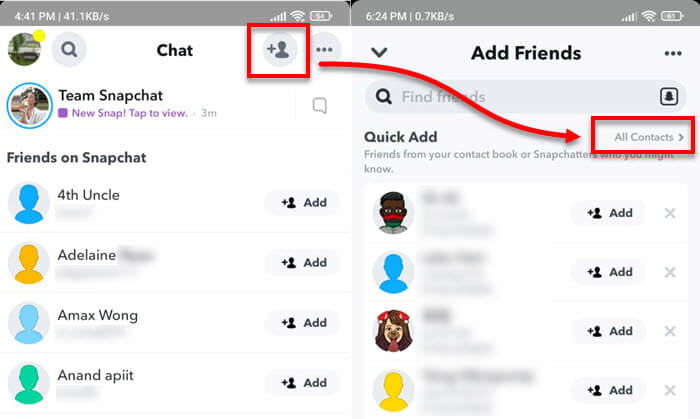 From there, you will see a list of friends who are your saved contacts (by phone number) that you have not added yet. To add someone from the list as your Snapchat friend, tap the Add button next to the user.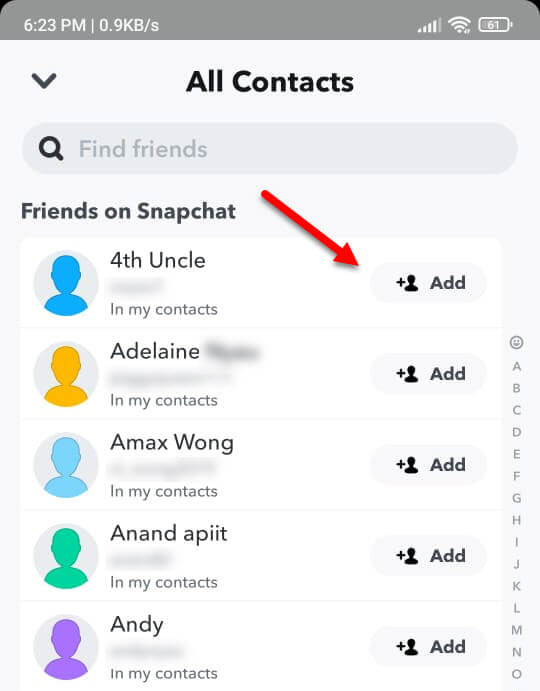 Those who do have a Snapchat account and is in your contact list, an Add button will be shown next to the user's Snapchat display name. If a contact does not have a Snapchat account, his/her Snapchat username will not be displayed (as it doesn't exist) and an Invite button will be shown instead.
If you have not added the person's phone number as your contact on your phone yet, it will not show up on the Snapchat's Quick Add list since he/she is not even your (phone) contact yet. Simply add the person's phone number to your phone's contacts and relaunch Snapchat. You should then be able see the person on the Snapchat's All Contacts list.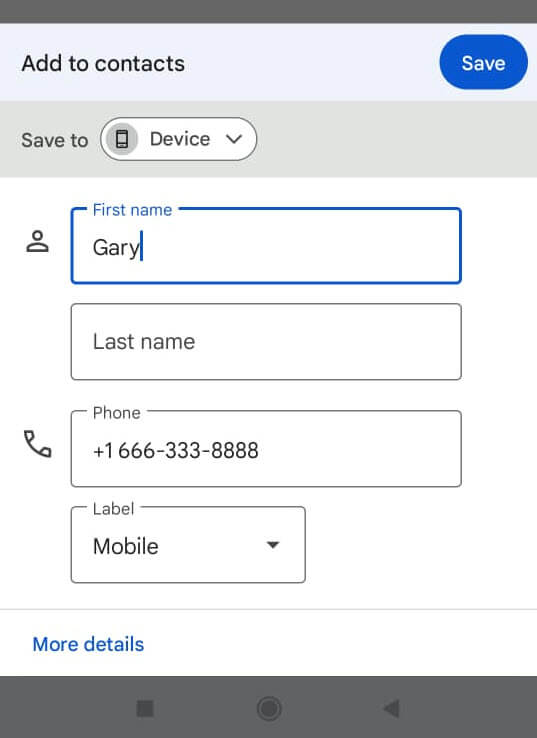 Find someone on Snapchat by display name
Alternatively, you can also find someone on Snapchat with just their display name if you don't know their username. In Snapchat app, go to either Chat or Stories, and then tap the Search icon at the top left corner of the screen.
Enter the display name of the person you want to add to search for the person's Snapchat account. Once found, tap the Add button to add the person as your Snapchat friend.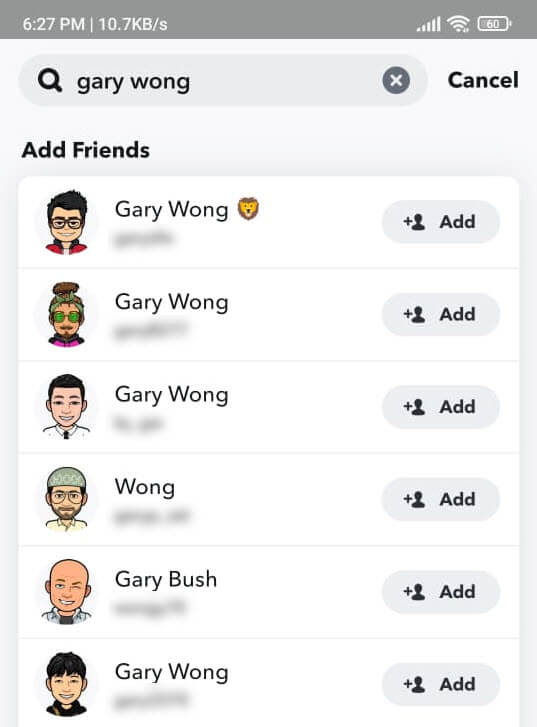 It is usually much easier to search for someone on Snapchat who has a unique display name. If the display name of the person you want to add is a quite common name, you may have difficulty identifying him/her through the search on Snapchat.
How to add someone by Snapcode
Another method to quickly add a newly met friend on Snapchat is by scanning his/her Snapcode. Users can access their Snapchat's account Snapcode by going to the profile and tap on the Snapcode – the square yellow image next to your display name and username.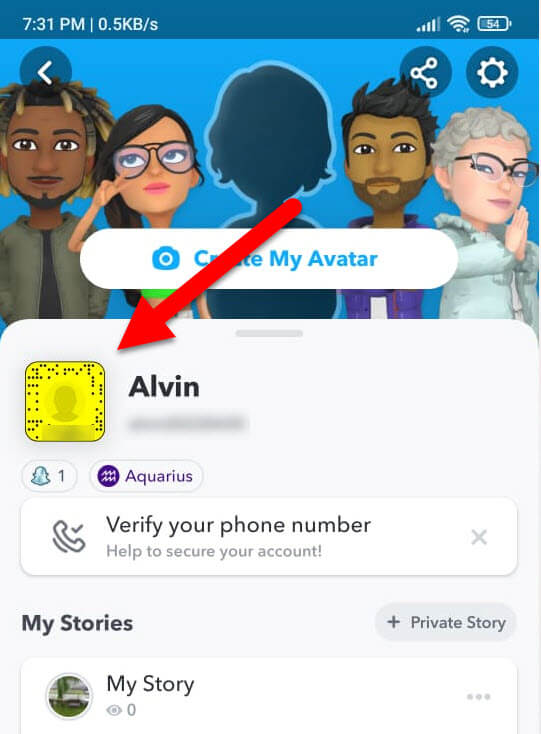 There are two ways you can scan the Snapcode of the person you want to add. If the friend is next to you physically with his/her phone, simply use the phone's camera to take a photo of his/her Snapcode.
If your friend isn't physically next to you, request him/her to take a screenshot of the Snapcode and then send to you via an instant messaging app, email or any other method. Then, follow the steps below to add the person as your Snapchat friend using the Snapcode.
How to scan a Snapcode from a screenshot
To add someone by Snapcode, once you have obtained the Snapcode from your friend (as a photo or screenshot), launch Snapchat on your mobile device. Go to Chat or Stories, and then tap the Add friends icon at the top right corner of the screen. In the "Find friends" search bar, tap the picture icon at the right side of the search bar.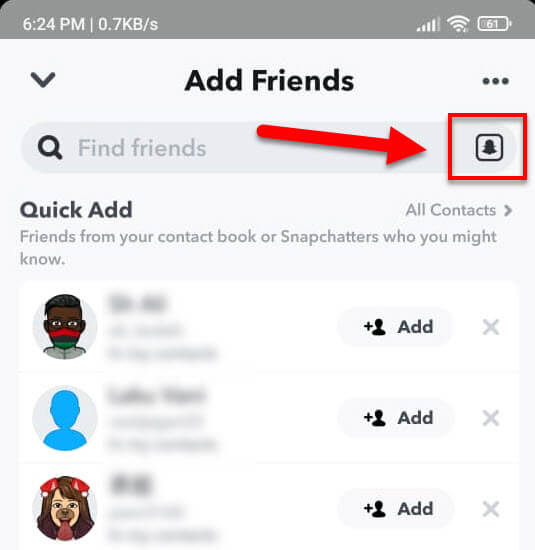 Next, you will be asked to "tap a photo with a Snapcode to add friend, unlock filter or lens". Tap the photo or screenshot that includes the Snapcode of your friend. Snapchat will then automatically add the person based on the Snapcode you select.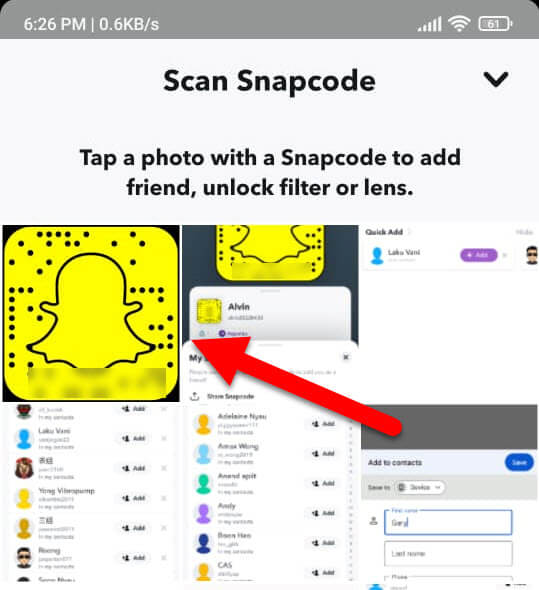 How to find someone nearby on Snapchat
Users can also find other nearby Snapchat users via the Quick Add list on the Add Friends screen in Snapchat. For this to work, both Snapchat users need to have their device's GPS turned on, Snapchat location sharing enabled, and the "Show me in Quick Add" option enabled.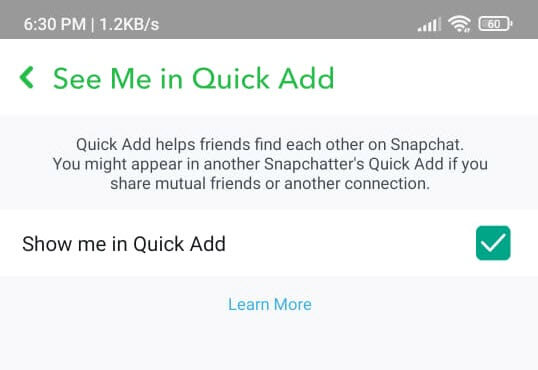 If the conditions are met, Snapchat will automatically scan all nearby Snapchat users and display them on Quick Add list in the Add Friends screen. When your friend (and his/her phone) is nearby your phone, you should be able to see him/her Snapchat account on the Quick Add list where you can add him/her as friend in Snapchat.