When you launch Facebook app, it keeps showing Unfortunately Facebook has stopped working error on your Android device. Here's what actually happen and how to possibly fix the Facebook keeps stopping error.
Facebook Has Stopped Working Error Android
Update: There were thousands of reports regarding the Facebook has stopped error on Android after a recent Facebook app update (as of 13th July 2018). Users started getting the Facebook has stopped error after updated their Facebook app through Google Play Store, regardless if it's an auto-update or manual update.
The error message tells users that Facebook has stopped working and that they should try again later. But obviously trying again later wouldn't solve the problem. Some said that the app did load up a little bit but as soon as they see Facebook logo, the Facebook app crashes.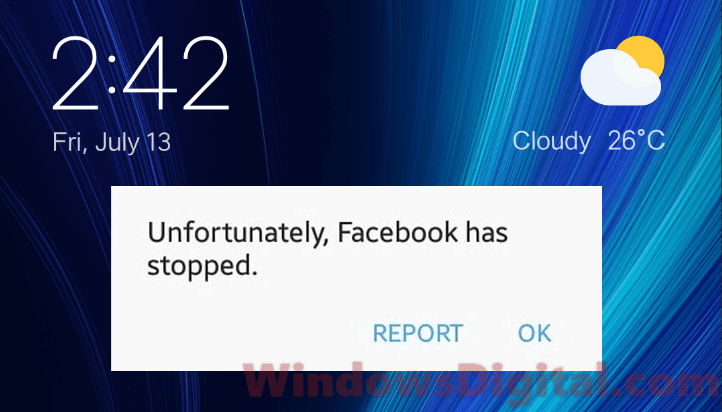 Reinstall the Facebook App
If that's what happening on your Android device right now, you may want to try to reinstall the Facebook app. In most cases, a reinstall may solve the Facebook has stopped working error on Android.
To reinstall Facebook app, go to Settings app on your Android device. Open Installed apps or Apps. From the list of apps, look for Facebook. Tap on it and then tap on Uninstall. The settings aforementioned may have different names and look differently on different android devices.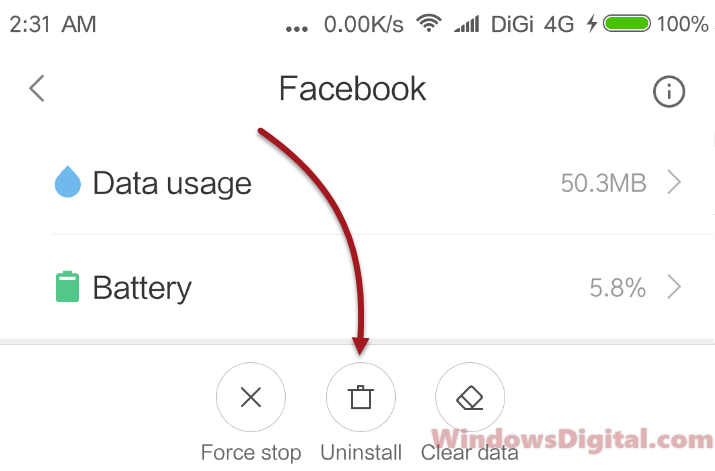 Head over to the Google Play Store. Search for Facebook and install it. Retry logging into your Facebook account on the Facebook app.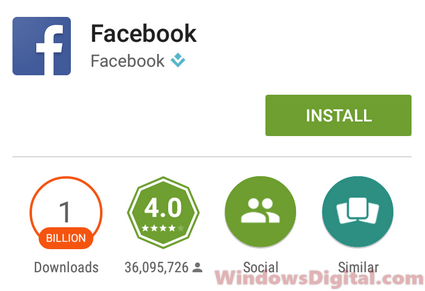 Clear data and cache for Facebook app
Reinstall Facebook app should always do the job as it would also clear the data and cache when you uninstall. However, if reinstall is out of question and not an option available to you right now, clearing the data and cache for the app can help to fix the issue.
Again, the settings and navigation to clearing the data can vary across devices. Here's an example of how to clear data and cache for an app. Go to Settings app. Look for Installed Apps or Apps settings. Find and tap on Facebook app from the list of apps. Tap on Clear data button followed by Clear cache button. Restart your device. Retry opening Facebook app and see if the Facebook has stopped working error on your android device is resolved.
Check and wait for a bug fix update
When this happens to a huge number of users, it's obviously a major bug. Facebook will most likely release a bug fix a couple of days later. Check the Google Play Store for any new update of the Facebook app. Install it as soon as there is one.
Find and install an old version of Facebook App
This is not a recommended fix and you'll have to do it at your own risk. If you're seeing the Unfortunately Facebook has stopped working error on some old android devices where updating Facebook app doesn't help or not even possible, installing an old version of Facebook app may help fix the problem if it's due to compatibility issue.
Installing an old version of Facebook app may risk losing your account as the old version app doesn't have the latest security patches. So, do this only if you are willing to take the risk. You can find old versions of Facebook app from apkmirror.com. Try all the versions from the most recent and work your way down the list until you find one that works for you.
Let us know if anything helps or if you're still unable to get around the Facebook has stopped error on Android problem.