Comodo is one of the world most popular cyber security firms that provides computer security products such as Firewall, Antivirus, Internet Security and more. Comodo Firewall is among the best and widely used Firewall for Windows 10 users. If you are looking for Comodo Firewall offline installer download or standalone offline package, here's what you need to know.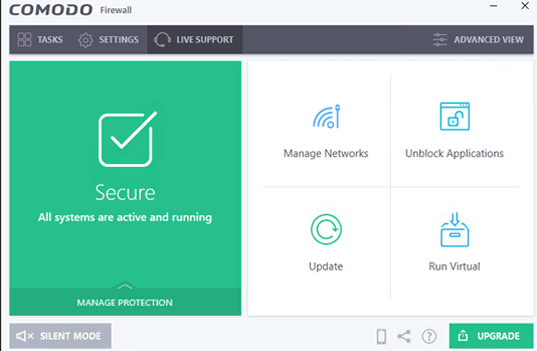 Comodo Firewall Offline Installer Download?
In the modern web, most software downloads use an online installer instead of the old full standalone offline package. An online installer, or also often known as web installer, is a piece of small setup exe that doesn't actually include the main installation files. It will only start to download the files when you run the installer, thus, requiring internet connection to complete the installation.
This troubles people who want to install software such as Comodo Firewall on computers without internet access. An offline installer may tremendously ease your work especially when you need to bulk install the software on multiple computers without repeating the download, if you have the multi-computers license for the software. Some still prefer to install software using the old offline installer way.
Well, Comodo Firewall is among the software that relies fully on web installer. The default installers for Comodo Firewall and most of its other products are online installer which requires internet connection to run and install.
Is there an offline installer for Comodo Firewall?
Unfortunately, Comodo does not have offline installer for most of its products, including Comodo Firewall. Thus, there is no Comodo Firewall offline installer.
However, there is an offline installer for Comodo Internet Security Premium which includes the Firewall at this link (official link from comodo.com). That is, as its name suggests, the premium version of it.
To download only the Comodo Free Firewall, the only choice we have is to download the web installer from here (official download page at comodo.com).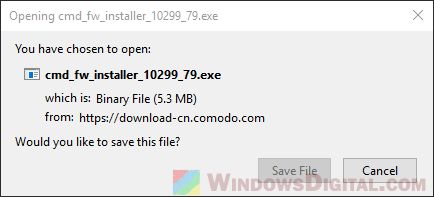 This Comodo Free Firewall installer will download and install the full version of it when you run the installer, just like what an online installer does. To run the installer in Windows 10, when UAC ask for permission, select Yes to continue.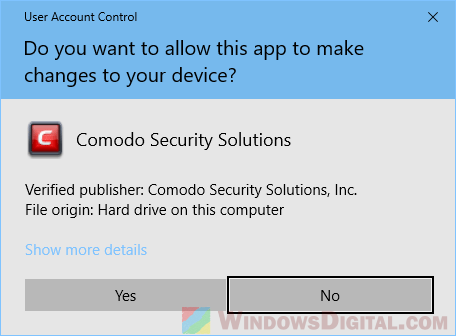 Follow the on-screen instructions to complete the installation for Comodo Firewall 11.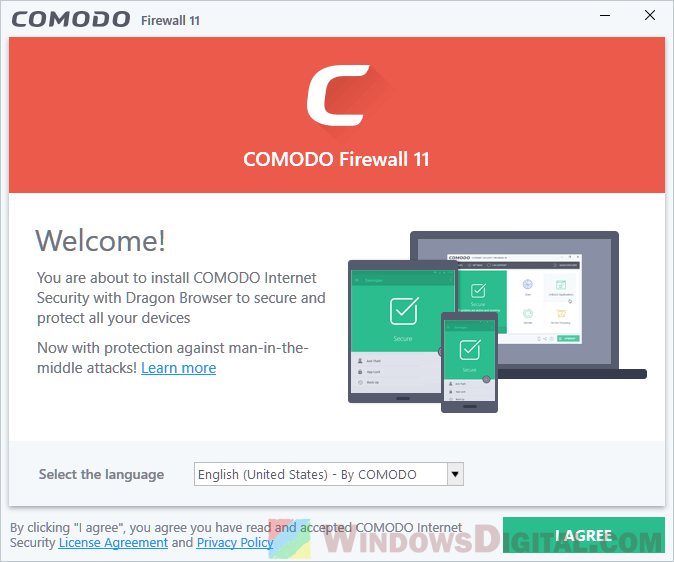 About Comodo Firewall
So, what does Comodo Firewall do? A firewall can be used simultaneously with Antivirus or Internet Security software. Comodo Firewall is known to be the most popular Firewall software in the world. It manages traffic on your PC, blocks internet attacks, monitor and secure your in and out connections when you are connected to the internet.
What makes Comodo Firewall the best of its kind is its very easy to use graphical interface and no complex configuration is needed. It is perfect for amateur users who need a simple but powerful firewall software to protect their PC.
The latest version of Comodo Firewall is version 11 (as of the date this article was written). To download the latest version of the software, we recommend to visit the official download page as provided above. If you are using Comodo Firewall 10, you can update it directly from the software by clicking the check for update button or turning on the auto-update in the software.